blog

February 2018
Fashion styling in the real world!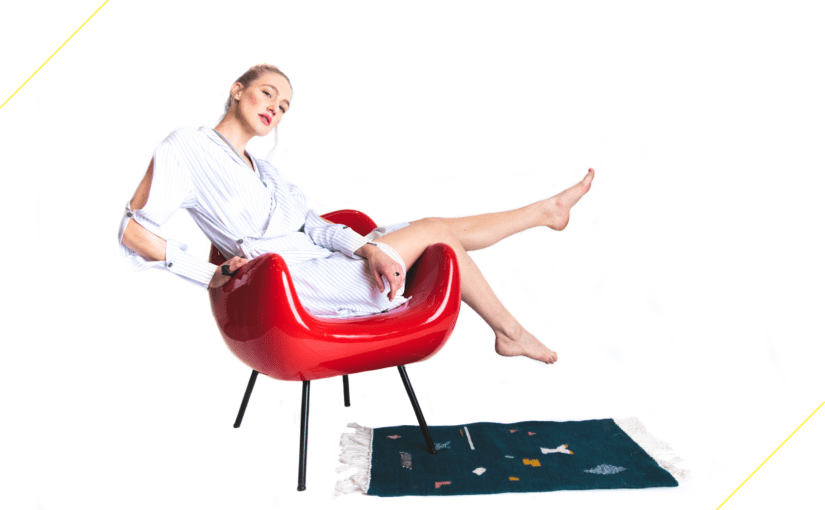 Last semester, as part of the Fashion Styling course, second year Fashion Business (Hons) BA students worked in groups with real business clients. One group composed of Avalon Olivier, Aziza El Wanni and Robin Broekhuizen worked for the Salamon Art & Design concept store (created by our alumna Olga Salamon). Avalon shared her thoughts with us about her personal experience: "I have recently done a photoshoot and look book for my styling course of the Fashion Business (Hons) BA. My client was Salamon Art & Design concept store located in Amsterdam. It was a lovely experience to ...
Read the full story
.

February 2018
From the Amsterdam Fashion Academy to Vogue: well done, Swinda!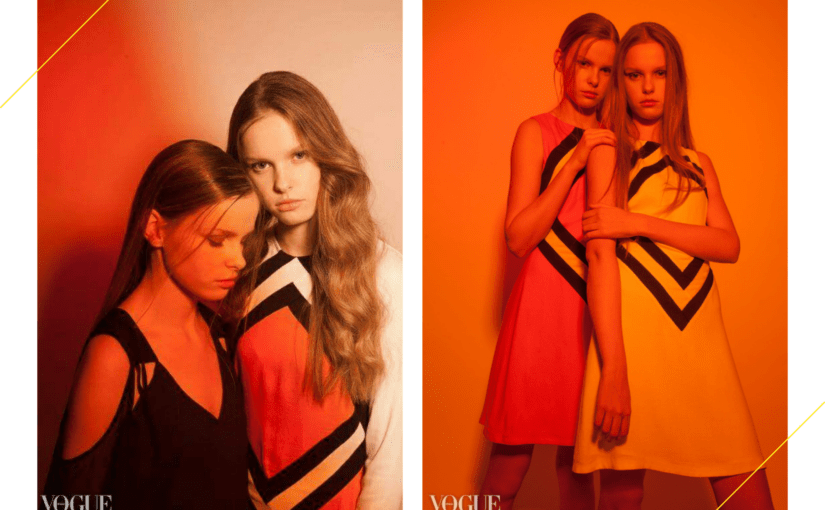 We are so proud of our alumna Swinda van Dijk, whose new collection TRANSITION has been published on Vogue Italia. Swinda successfully completed our Fashion Forecasting, Marketing & Buying course in 2014. Here is what she told us about this new achievement: "The dresses are elegant, edgy, timeless and the designs are beautifully wearable. They are characterised by the play of light and shadow as they have transparent inserts of georgette and organza. This ready-to-wear collection is also influenced by the architecture of Rem Koolhaas. Within the collection, I used viscose, wool and silk, creating a luxurious and ...
Read the full story
.

January 2018
Fashion Storytelling: 4 tips to use narrative to communicate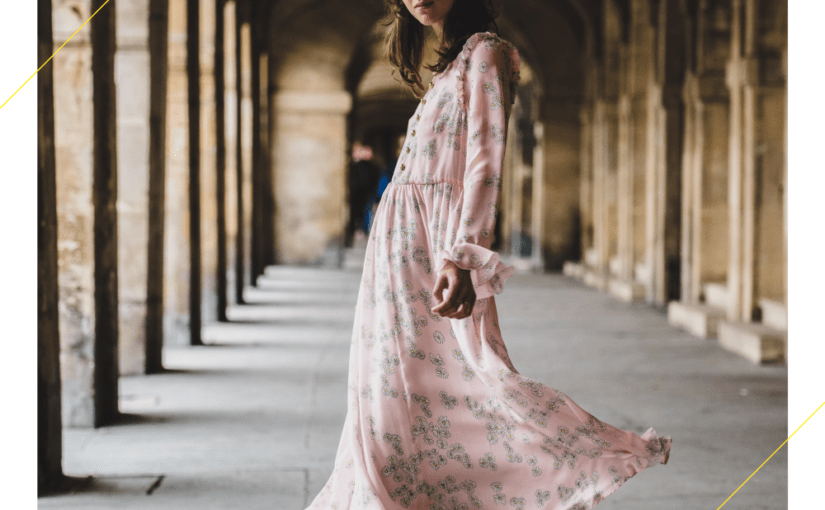 What is fashion storytelling? Before looking behind the façade of storytelling to examine it in terms of means and method, no one can deny the strength of a gripping tale when it comes to connecting communication with emotion. This is what our lecturer Rosie Martinez-Dekker told to the participants of our last Meetup. If you missed the event, then keep reading to learn more about her and fashion storytelling. Hello, Rosie. Can you please introduce yourself? Hello, my name is Rosie Martinez-Dekker. I am originally from Mexico City but have been living in The Netherlands for 10 years now. I ...
Read the full story
.

January 2018
Fast-Track Fashion Course in Amsterdam!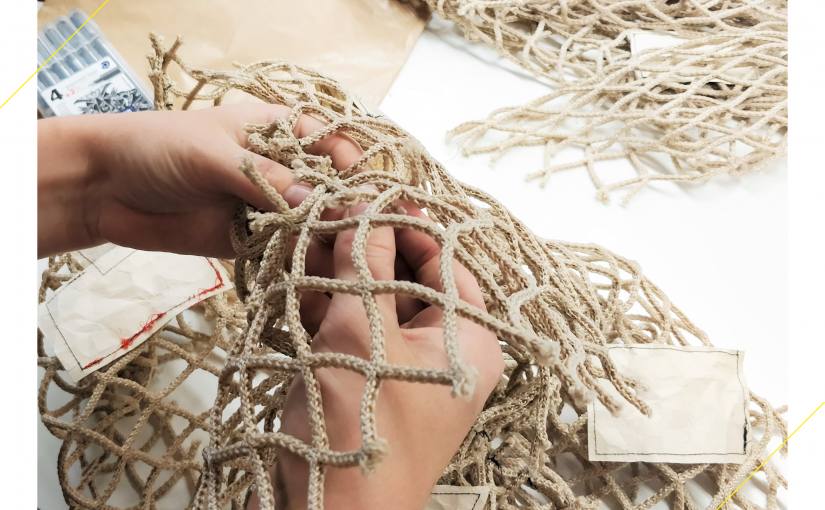 Amsterdam, world famous for its unique heritage and unsurpassed art, but also modern Amsterdam at the forefront of creative innovation and international trendsetting. A truly out-of-the-box mentality which inspires all visitors to this cosmopolitan melting pot, a fantastic place to come and get inspired, not only broadening your travel horizons but also your personal ones. And now you can come here for a fast-track fashion design and business course lasting 12 weeks. The perfect way to combine travel, culture, creativity, learning and laying the foundations of your future and all in 12 weeks, which also happens to fit the validity ...
Read the full story
.

January 2018
Melissa's fashion career will shine after her internship in Barcelona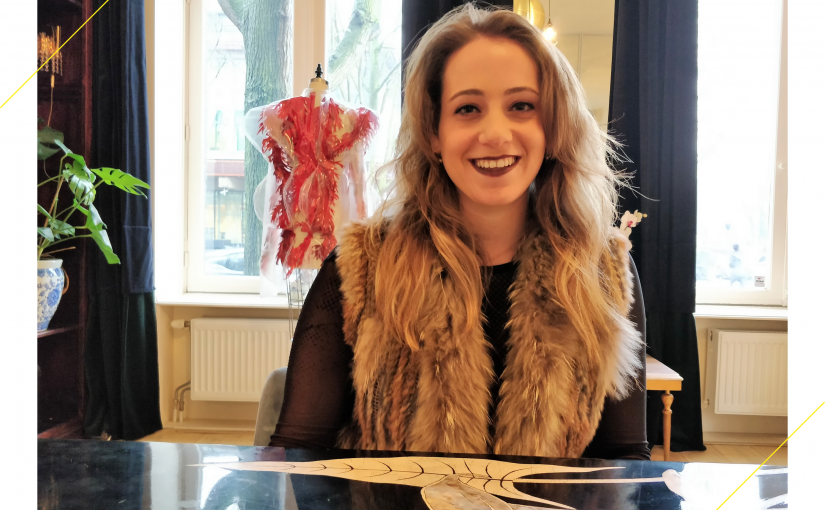 The second-year Fashion Business and Fashion with Textiles Design (Hons) Bachelor's students are starting, or are about to start, their internships in the fashion industry. Whether they will be working in Amsterdam, London or New York, it is a really good opportunity for them to experience the real world outside the Amsterdam Fashion Academy and make the first steps towards a bright fashion career. Before Christmas we asked three of them to tell us about their feelings and expectations: please, click here to read about Isabelle, Avalon and Lene's fashion internships. Today, we asked a third-year student to ...
Read the full story
.

January 2018
Part-time fashion courses: enrol and get 2018 off to a flying start!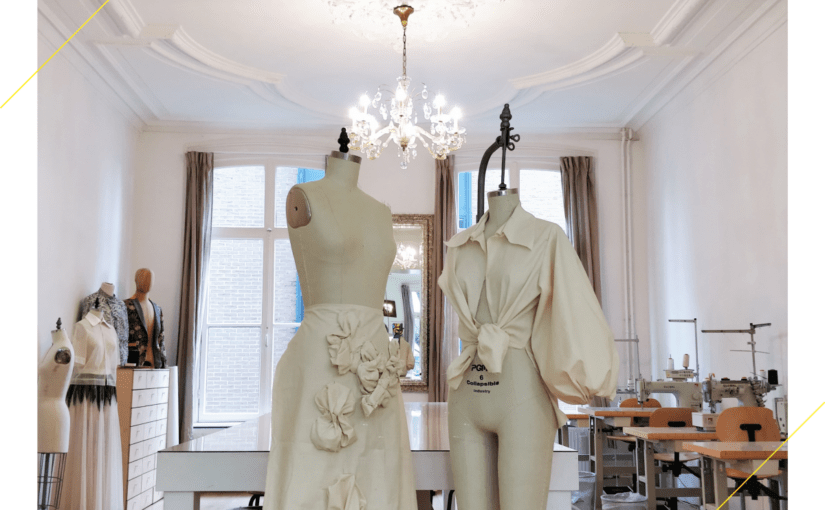 New part-time fashion courses are on their way at the Amsterdam Fashion Academy. We offer a wide range of part-time courses covering different topics for those interested in fashion design and fashion business. These part-time fashion courses will give you the chance to study one day a week for one semester. The new year has started. Maybe it's time to take a part-time fashion course and make yourself smarter, more knowledgeable and gain new skills and experience? And that's where we come in! Our excellent, enthusiastic lecturers are happy to share their high-quality fashion knowledge along with their experience ...
Read the full story
.

December 2017
Fashion internship: from classroom to the real world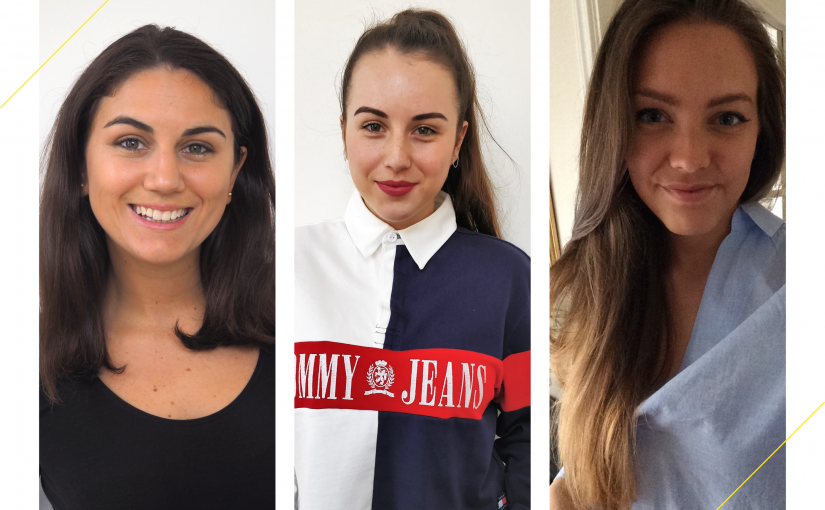 Finally our second year Fashion Business and Fashion with Textiles Design (Hons) Bachelor's students are about to be unleashed on the fashion world. Yes, next semester they will be embarking upon their fashion internships experiences. We have asked two of them about how they feel about this future experience. Avalon: "My name is Avalon Olivier and I am currently studying the Fashion Business (Hons) in this international fashion academy in Amsterdam. My next chapter will be doing my fashion internship here in Amsterdam and I am very excited. The company where I will be doing my internship is Suitsupply, ...
Read the full story
.

December 2017
Create garments from above: new perspectives at the Amsterdam Fashion Academy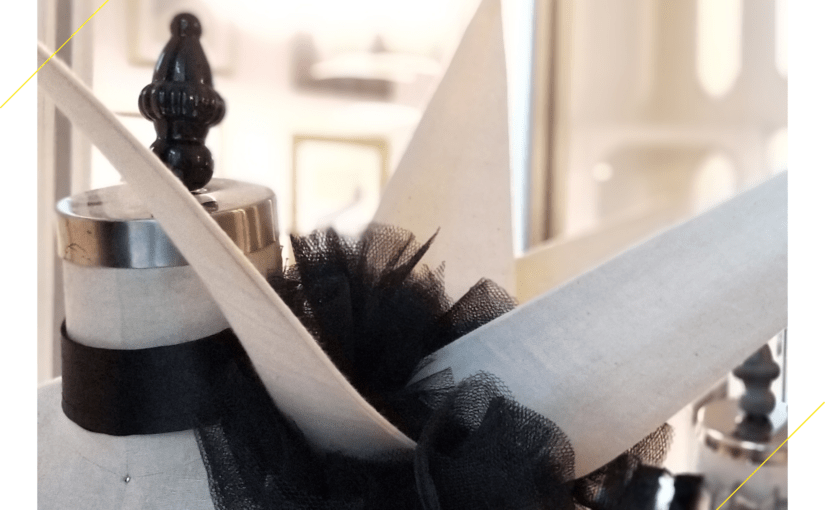 The 2nd year Fashion with Textiles Design (Hons) BA students are busy creating garments as part of the course Fashion Cutting & Construction, under the expert instruction of senior lecturer Cristiano Carciani. The theme is "top view" meaning they need to design and create garments as seen from above. We asked Myrthe van der Leden, Evelina Anglickaite, Silvia Porru and Alexandra Poláková to tell us more. Evelina Anglickaite: "To some it's a dangerous pseudoscience, to others it offers unique insights. The Rorschach psychological test consists of inkblots challenging a person's perception. The piece, inspired by the controversial test ...
Read the full story
.

November 2017
Alumni Story: how did Olga set up a new fashion business?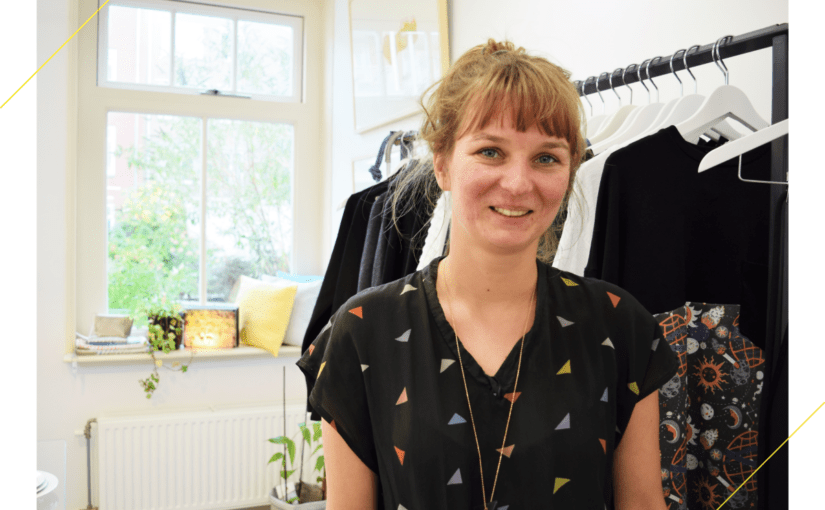 One of the most frequent questions we hear is "How do I set up a new fashion business"? The answer is complex with many variables which need to be taken into account. This is why we met up with one of our former students who has recently started a new business in the Jordaan. This area was once the underbelly of Amsterdam's working class but now it is famous for its cosy and unique boutiques, cafés and restaurants. Olga Salamon, originally from Poland has decided to fly the flag and bring Polish art and design to Amsterdam. In ...
Read the full story
.

November 2017
Fashion brands and more: which three came out on top at the Academy?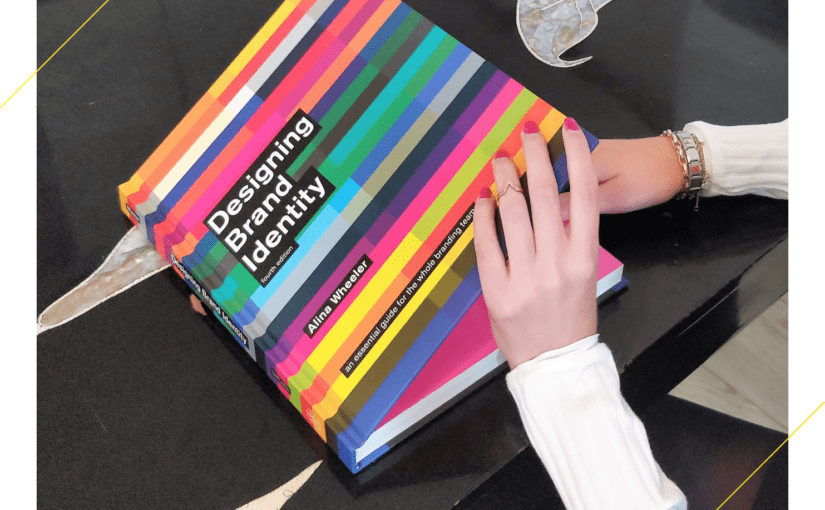 Being small and offering personal attention to our students is very important to us. We want to get to know each student personally and make them feel at home during their time at our international fashion academy in Amsterdam. With this in mind, we asked each first-year student to tell us their top three favourite brands, not just in the fashion world but generally, to help us find out more about their tastes and the business models of this generation. As expected, answers varied greatly, but there was an undisputed winner: Gucci is our students' top brand. ...
Read the full story
.

November 2017
Internship story: Linda's fashion career starts at Asger Juel Larsen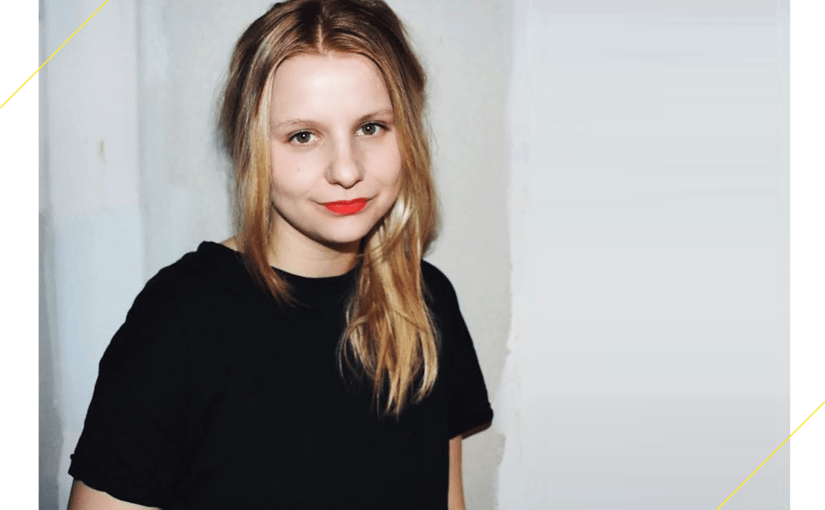 Internship is a key moment for our students' fashion career during their second year in both Bachelor's honours degree in Fashion Business and Bachelor's honours degree in Fashion with Textiles Design. Linda is back from Copenhagen where she spent a rewarding 4 months working at Asger Juel Larsen renowned for unconventional tailoring with a heritage of hell-raising. She explained us why she decided to study fashion design in Amsterdam and what she learnt during her internship. "Hello, my name is Linda Dittrich, I am in my 3rd year of the Bachelor's honours degree in Fashion with Textiles Design. ...
Read the full story
.

November 2017
Haute Couture Meetup: an inspiring success and get together!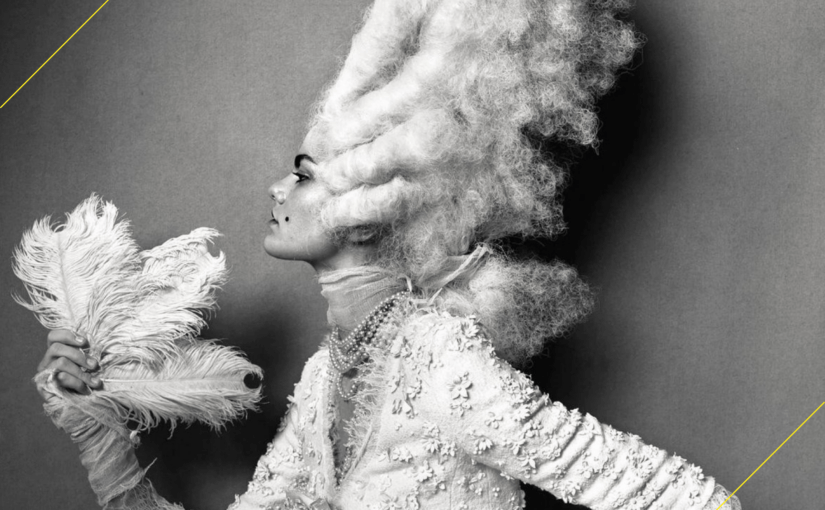 We love seeing our Boutique Academy full of people interested in knowing more about the world of fashion business or fashion design during our monthly Meetups. This is certainly what happened during our last Meetup on Tuesday, October 31. More than 60 people from our fashion community came along for the lecture about Haute Couture and also shared ideas, opinions and got connected with each other. Our senior lecturer, Cristiano Carciani, offered a visual tour through Haute Couture's history from Chanel's Little Black Dress to Dior's New Look, from Paco Rabanne's Twelve Unwearable Dresses to Hussein Chalayan's Airplane ...
Read the full story
.

October 2017
Elegant up-cycling for our boutique academy's interior style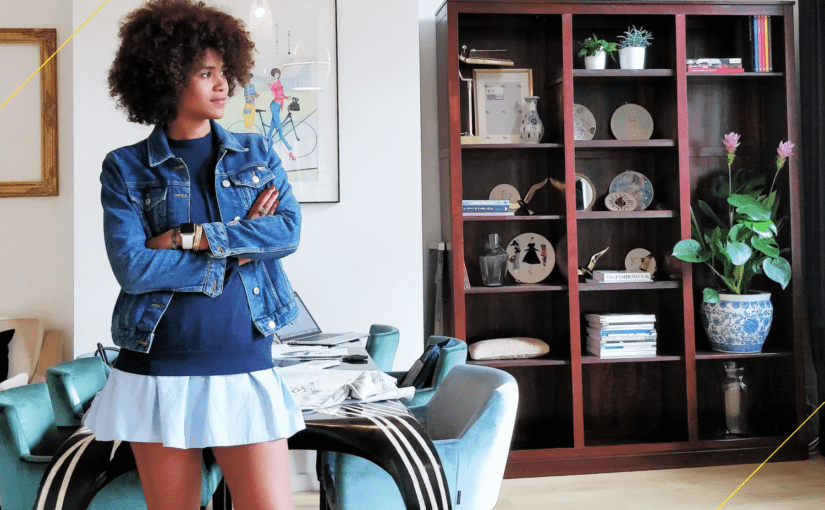 On August 1, 2017 we moved to a beautiful townhouse in Amsterdam's city centre. This is the story about how the new interior style has been conceived. My name is Sandrine Botilde-Doré, I've been living in Amsterdam for 5 years. I'm a traveller at heart, a nomad. I moved here from the South of France, but have also lived in Mali, Guinea, Belgium, Switzerland and France. Before coming to the Amsterdam Fashion Academy, I was already working in the fashion industry, being mainly involved in PR and events. I realised I wanted to learn more about the ...
Read the full story
.

October 2017
Alumni Monica Fuentes brings Brazilian colours in Amsterdam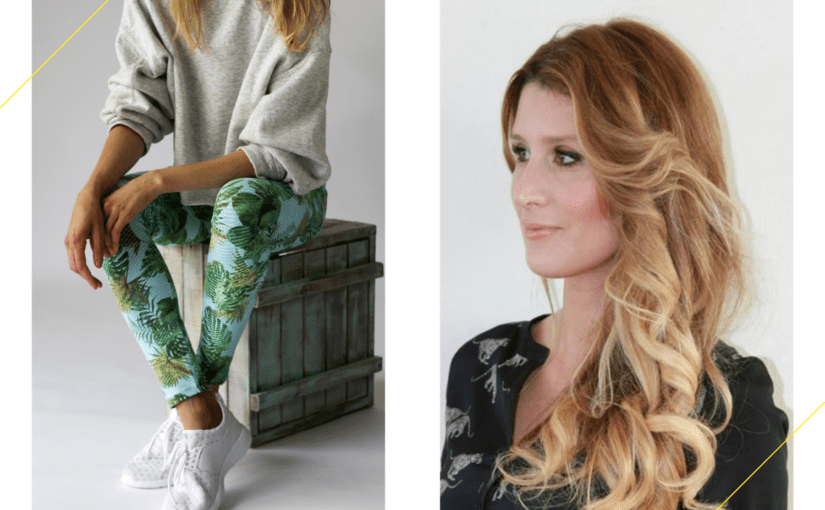 Hello, my name is Monica Fuentes, I was born in Costa Rica and studied in the United States & Brazil. I have been living in The Netherlands for almost four years. I am a wife, mother and owner and founder of Femiwear. I graduated in Business Management in Brazil and wanted to bring a bit of the colour and vibrancy of beautiful Brazil to Europe. Therefore, I created my activewear line. Femiwear provides colourful, comfortable and different activewear that is made in a sustainable way by women for women. I have created the collections and have a ...
Read the full story
.

October 2017
Internship story: Lexie returns from the City of Angels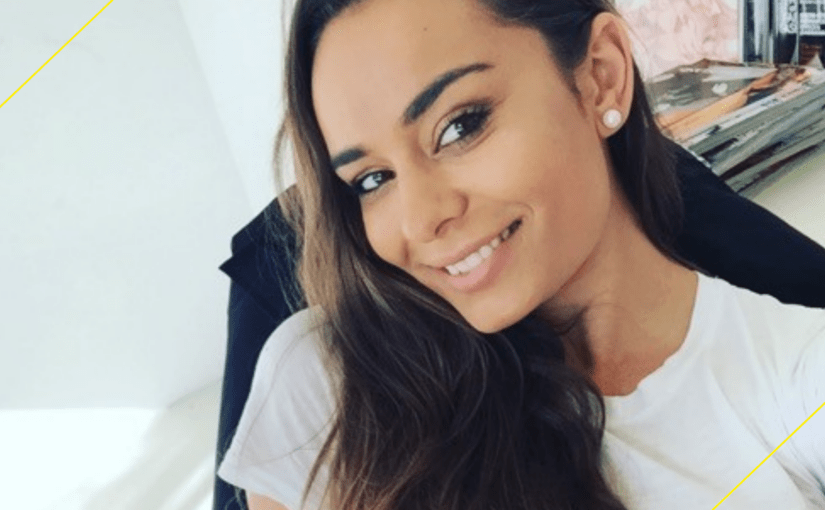 Our 3rd year Fashion Business student Lexie Hingsen did her internship in Los Angeles last year at Lunya Co., top-end specialists in luxury sleepwear. Ashley Merrill launched Lunya in 2014 with a clear conviction that the time was ripe to give women's sleepwear a long-overdue fresh, modern perspective. We had the pleasure of meeting up with Alexandra and finding out how she got on at Lunya Co. and living and working in Los Angeles. "My name is Lexie Hingsen, I am a 3rd Year Fashion Business student. I am half German, half American and I went ...
Read the full story
.

October 2017
Catch a glimpse of Induction week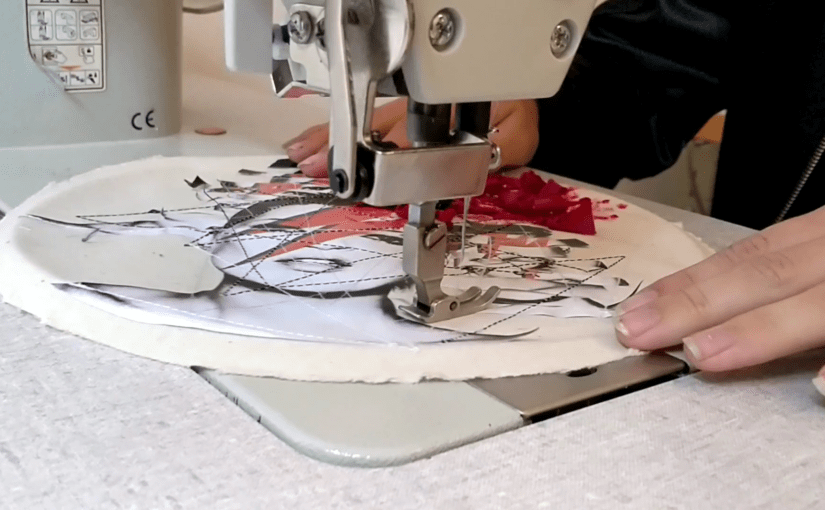 Induction week was truly an inspiring, exciting and fun time with new students and staff all getting to know each other. Students were totally immersed in the culture and creativity of Amsterdam. Sharing ideas and appreciation of the finer things in life, drawing inspiration from the masters to the modern, enough food for thought to spark off lots of creative ideas for the coming year. Watch the full video:
Read the full story
.

September 2017
Why all eyes are on our 3rd year Fashion Business student, Noortje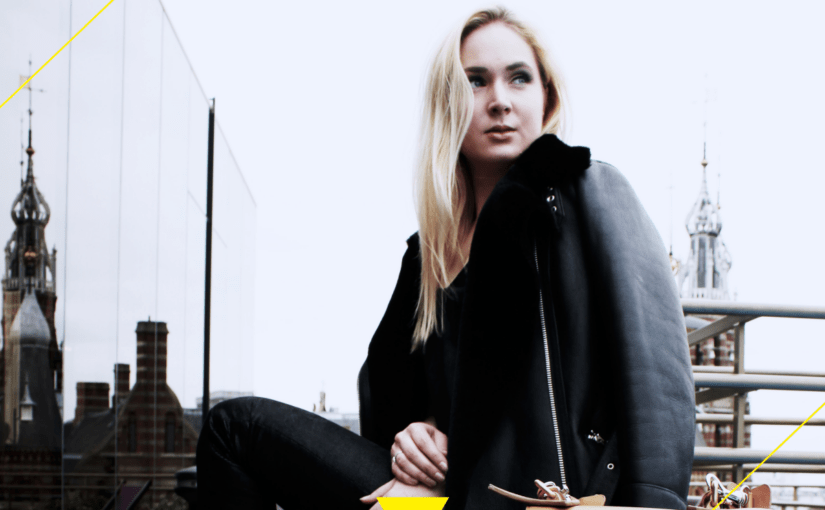 Our third year Fashion Business student Noortje is already working wonders in marketing and she was happy to tell us more about her new job and why she is looking forward to her final year at the academy. We were curious to find out more... Hello, Noortje. Would you please introduce yourself? Hello, my name is Noortje van Warmerdam. I'm 21 years old and a third-year Fashion Business student at the Amsterdam Fashion Academy. I come from Lisse in The Netherlands, a nice town south-west of Amsterdam. Would you tell us about your experience at ...
Read the full story
.

September 2017
Fashion Buyer: "This is how you will dress this season"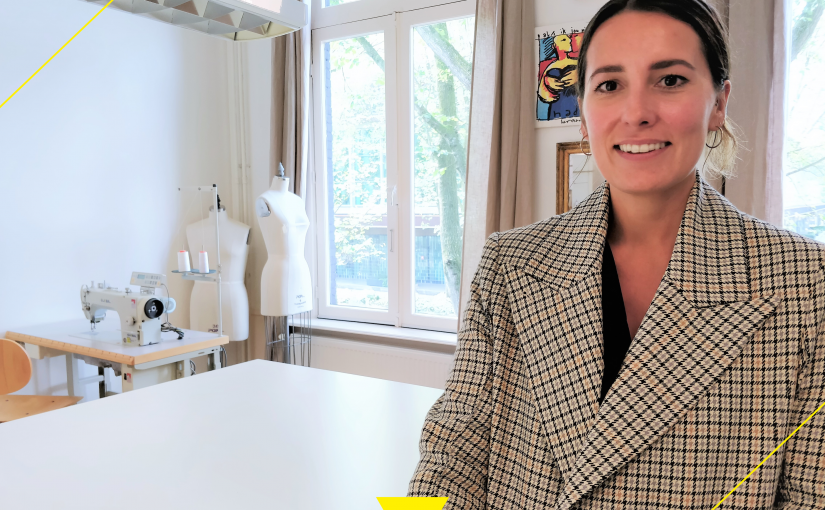 Do you know that each dress, pair of shoes, bathing suit or bracelet you bought has been selected with great care among thousands of alternative pieces? And do you know who the person is who decides that this season's colour trend is red or green? The fashion chain is very long and complex, but there is an expert who selects the products that stores sell: the fashion buyer. Buyers are not only purchasing agents, but also analysers, negotiators and deal-makers. They research, evaluate and buy products for companies to either resell to customers or use in their everyday ...
Read the full story
.

September 2017
Our international lecturers have a special message to send out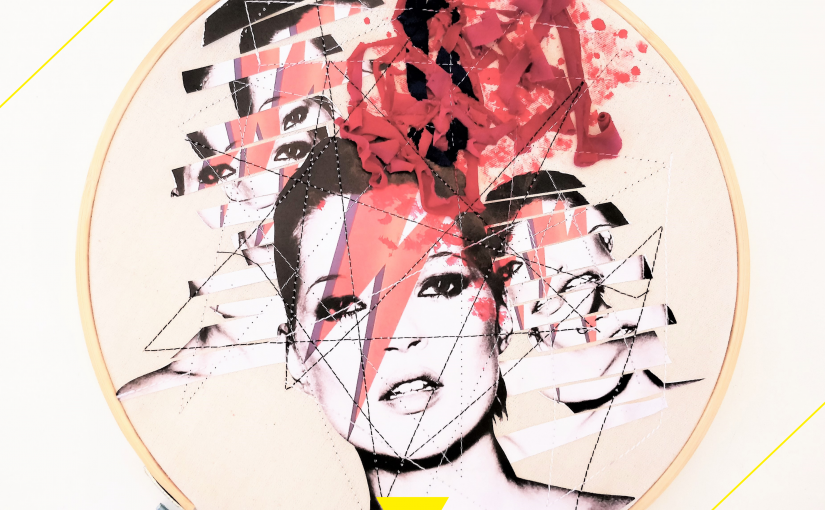 And so, the academic year 2017-2018 has started. The induction week was a big success and the students were involved in several activities: they had a tour around Amsterdam and its museums, they created decorative embroidery hoops on the theme "what does fashion mean to you?" and finally developed a critical analysis based on the exhibitions visited. Through the induction week, we wanted the students to get to know each other and feel at home from the very beginning, while we aimed to help the 2nd and 3rd year students to settle down after summer holidays. "I ...
Read the full story
.

September 2017
European Fashion Market: our speech at the African Fashion Designers Expo 2017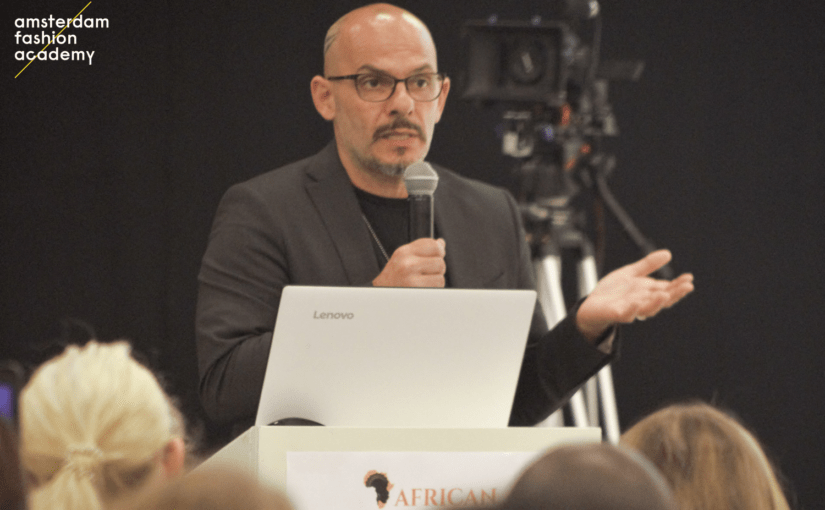 It was a big honour for us to be invited at the African Fashion Designers Expo 2017, which has been celebrated on Monday, 28th of August, at the World Fashion Centre. Our new Senior Lecturer, Cristiano Carciani, gave a speech about the European fashion market, in front of professionals of the fashion industry from Nigeria, Ghana and other African countries. To understand the actual European fashion market, Cristiano made an overview of the fashion design history from 1858, when Charles Frederick Worth begun designing complete collections for his clients and sawing his personal labels on garments he created. ...
Read the full story
.

August 2017
FASHION STYLING MEET UP: create a story through clothing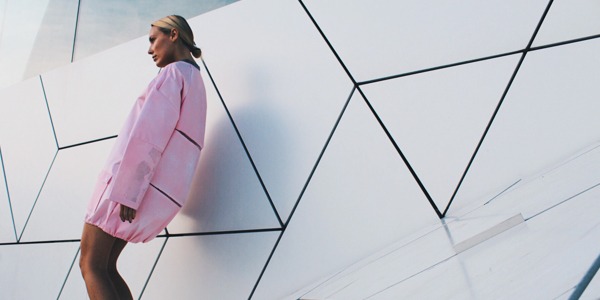 Fashion Styling Meet Up & Workshop: September 6, 2017 at 6:30pm It's the new academic year and even more exciting we are now in our beautiful new boutique building at Oosteinde 1, in the city centre. So to celebrate the start of the academic year, we would like to ask all our fashion community to join us for a creative storytelling fashion styling meet up. Do you get inspired by those beautiful editorial fashion magazine images and think "I'd like to be able to create a story through clothing"? Well, why not join our ...
Read the full story
.

August 2017
Our Communications Officer tells us why you should study fashion in Amsterdam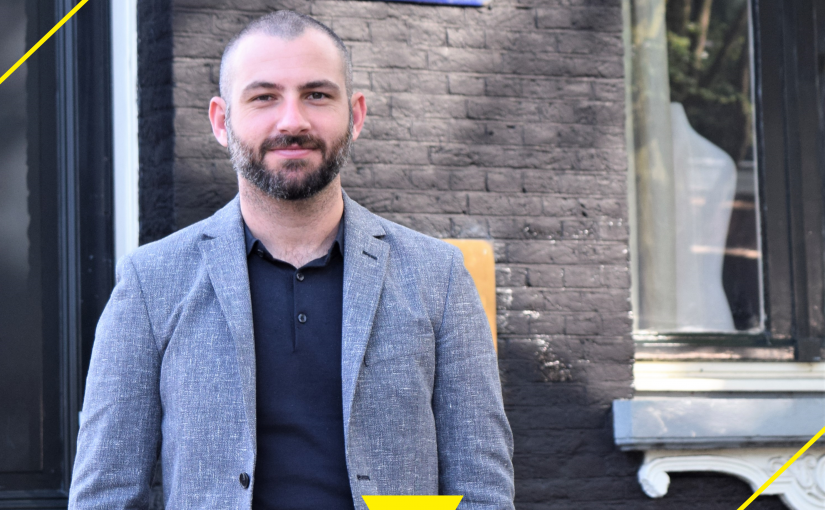 The new academic year is about to start and, as you probably already know, we have moved in an elegant townhouse in the city centre of Amsterdam. And as the Amsterdam Fashion Academy is growing, we are also improving our team with a Communications Officer. He is Luca Bagnaschino and here is an interview we realized with him. He told us why the new generation should study fashion in Amsterdam. Hello, Luca. Can you introduce yourself, please? Hello, my name is Luca Bagnaschino. I come from a little town in North-West Italy close to Genoa. ...
Read the full story
.

August 2017
We have moved!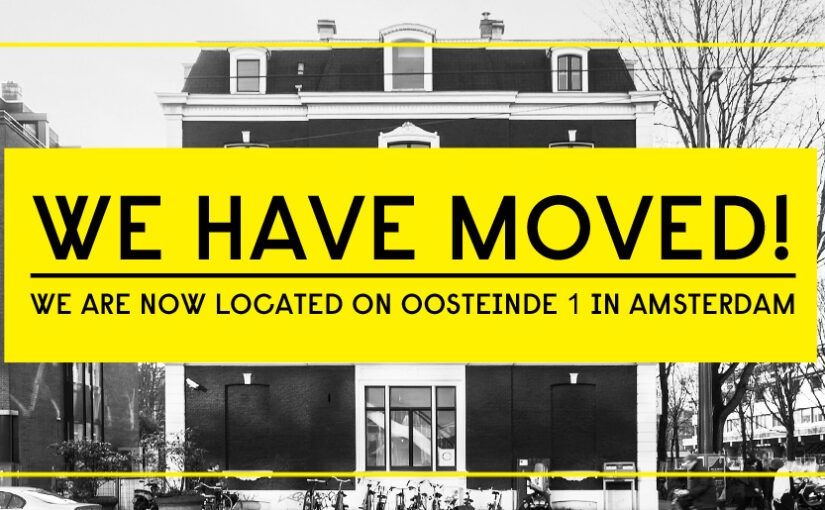 We have moved! Today is the day! We are moving! We are now located at Oosteinde 1 in Amsterdam. We are grateful for our time at the Banstraat, but it's time for a new chapter and a new school year! New address: Oosteinde 1 Amsterdam, Netherlands 1017 WT
Read the full story
.

July 2017
And the winner for our Wild Card is…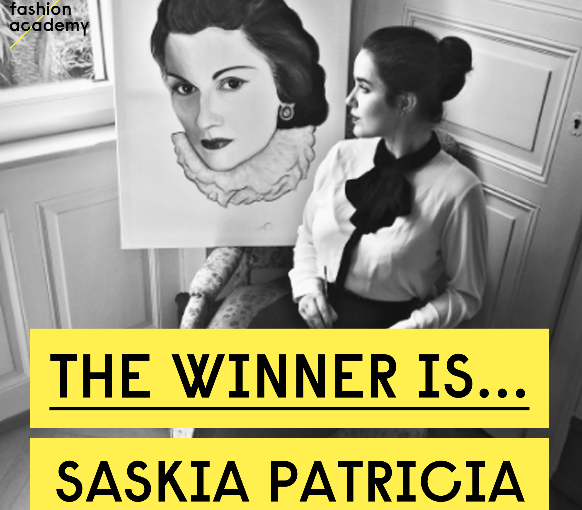 We have a winner! We were very amazed by the image posted by Saskia! A portrait, painted by herself, of her and her favorite designer La Mademoiselle Gabrielle! We love her use of creativity and innovative thinking and therefore she will join the summer course Fashion Styling for free! Congratulations and we are looking forward to welcoming you on Monday the 31st of July! Thank you all to those who participated!
Read the full story
.

July 2017
WIN a styling summer course!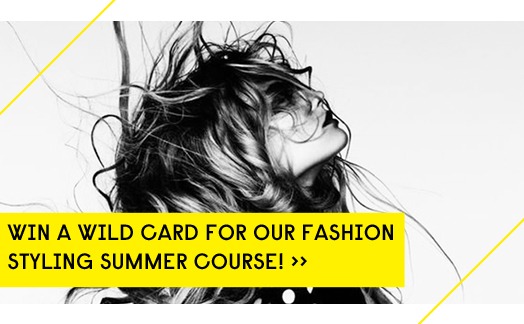 Do you want to experience how colour, clothing and accessories create style? Then this Fashion Styling Summer Course is for you! It is a one week course starting from Monday the 31st of July until Friday the 4th of August, from 10 a.m. till 4 p.m. - with a worth € 549 - for free! This is truly a once-in-a-lifetime opportunity to unravel the mystique of fashion, style and sophistication. So make the most of this chance to enrich your life and elevate your knowledge and creativity to the next level! WHAT YOU NEED TO ...
Read the full story
.

July 2017
Graduate Student – Shelley
Our only design student for the graduate class of 2017, portrayed her created designs into an own movie! Take a look! Name: Shelley Nathoenie Course: Fashion Design BA (Hons) Age: 20 Final Project: "For my Final Major Project, I have created a collection called the Sunset Cocktail Lounge. The theme that I explored is 'one's past', and the manner in which it shapes each and every unique individual. Whether it is the stories from a parent, grandparent, or events in one's own past, it all comes down to emotions and ideology that shape each and every one of ...
Read the full story
.

June 2017
Happy Internships!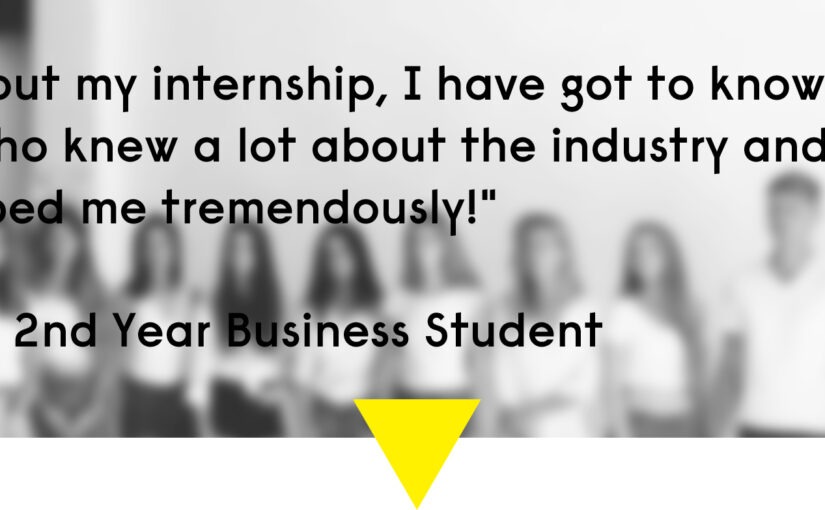 We have received so much feedback and stories from our second year students that have been off on their internships for a few months now! Here is Melissa's story! Melissa Roksnoer went to travel all the way to Spain Barcelona to complete her internship for Production Media Network S.L within the Model Management group. She would take tasks on like working under the marketing and management department in particular within the e-commerce environment. Before she started she said, "I am very excited to start my internship; I think it is a great way to enter the industry ...
Read the full story
.

June 2017
MEGA Meet – up! Wednesday 5th of July 6.30 pm till 9.00 pm
We have something to celebrate and we want to do that with you! Wednesday the 5th of July from 6.30 pm till 9 pm. Our fashion community already has more than 1,500 members, a fantastic and friendly group of fashion aficionados. We have met many of you but sadly have not yet been able to meet or welcome all of you at our academy. As mentioned, we have something special to celebrate, we are moving to new premises on August 1 st, an elegant townhouse in the city center. But before we say our last farewell to ...
Read the full story
.

June 2017
Extra open-evening for the undecided – 22nd of June
Not only for our students is this a tense and exciting time but also for secondary school pupils who are currently in the middle of their exams. We understand more than most that you are now completely focused on your exams and there is no room in your thoughts for decisions about the future. However, as soon as the exam pressure has evaporated in the summer sun, you will still be faced with making a choice and to help you do this we will be opening our academy again in June, so you still have a chance to come ...
Read the full story
.

May 2017
Make the 24th of May a Red-Letter Day!
Every now and again an opportunity comes along that you would be mad to ignore. Wednesday, May 24th 2017 is certainly such a day… Would you like to study at our international boutique academy in Amsterdam, the Netherlands? Our last interview day for foundation and bachelor courses starting in September is on Wednesday, May 24th, and it would be fantastic if you were there. So please take that step and contact us, even if you are not sure but have a couple of questions. Read more about the admission procedure. You are always most welcome to call us ...
Read the full story
.

May 2017
We are on the move!
Four years ago we opened our academy doors in the Banstraat in Amsterdam South to welcome our first students. With great pride and pleasure, we have since been able to welcome, get to know and help hundreds of fashion students, professionals and interested people. It is this friendly and relaxed atmosphere that has made us who we are today: an international boutique academy, personal, unique, high-end, sophisticated and charming. With lots of attention for the individual. Small-scale yet capable of great things. Nothing in life stands still and we are no exception. It is now time for our next step, ...
Read the full story
.

May 2017
Proud of our third-year students!
All of the third years are working very hard to finish off their final projects, seeing as they only have a month left of class! How exciting! In the next few weeks, we would like to introduce some of the students and their projects! This week we will introduce you to Megan and Shelley! For my Final Major Project, I have created a collection called the Sunset Cocktail Lounge. The theme that I explored is 'one's past', and the manner in which it shapes each and every unique individual. Whether it is the stories from ...
Read the full story
.

April 2017
FREE FRIDAY – Meetup & Workshops
Friday, April 14th from 3 – 4.30 p.m. Open to all and Free of charge! Not everyone has the opportunity to take a week off to attend one of our summer courses. With this in mind, we would also like to invite you to come along to our meetup. The theme is creativity and networking, so you can come and talk shop without having to take a day off. We will also be holding two workshops, Fashion Design and Fashion Styling. There will also be a drink and a snack waiting for you. It would be great to see you ...
Read the full story
.

March 2017
Good Luck! Second years are off to their Internships!
Our second years have fledged the nest and are out in the world doing their internships. We are proud that they are able to spend time learning their trade with such big names as Anecdote, Claes Iversen, Asger Juel Larsen and Mason Garments. A great experience that will not only look great on their C.V. but is a big towards their future careers in the fashion industry. We wish them an instructive, inspiring and wonderful time. Alexandra Hingsen will be moving to the USA, Santa Monica where she will be working with the loungewear brand Lunya within the marketing ...
Read the full story
.

March 2017
Free Friday – Fashion Forecasting – Afternoon Session
Friday March 24 - 1.30 p.m. - 2.45 p.m. We invites you to join us for an informal get-together and to participate in a fascinating lecture about Fashion Trend Forecasting. This afternoon session will start at 1.30 pm and end at 2.45 p.m. The lecture will last around 50 minutes, leaving plenty of time for questions. It is open to all and for free. You don't need any special knowledge, other than an interest in fashion, of course. It is advisable to send an email as soon as you can in order to be assured of a place.
Read the full story
.

March 2017
What good is creativity without know-how?
When it comes to fashion design you may tend to think about the creative aspects of designing. Trend boards, sketches, creating colour cards, draping, you name it. But who is going to make these stunning designs? Before you can produce anything, someone will first have to come up with the patterns and cut them. This is when the more technical side of designing comes into play. Pattern drawing is a much sought after skill in the fashion industry, yet there are still very few people who have truly mastered this profession. At the academy considerable attention is rightfully paid to ...
Read the full story
.

December 2016
Fashion publications
Read the full story
.

December 2016
A day in the lives of…… The Fashion Design Students
  Lets take a look... The Fashion with Textiles Design university awarded degree programme covers 4 key themes; design, textile, manufacture and business. The course is taught through a series of practical project assignments, with key emphasis on quality of products and innovative design. The practical modules are delivered through a variety of workshops, demonstrations, lectures and seminars, but the most important aspect of this programme is that you become an individual designer. Thanks to our small classes and commitment we can achieve this together by providing each individual student with one to one tuition time every week.  ...
Read the full story
.

November 2016
A day in the lives of…. The Fashion Business Students
Daily classes that they follow:Work, work, work... It never stops! But every student will agree; it's all fun. There is a lot of variety in the Fashion Business world. From styling to the fashion's history; the students learn it all! Here is a small look into their activities: Fashion Visual Research and Presentation, Introduction to Project Management, Introduction to Fashion Styling, International Branding, Fashion Marketing and Promotion and Introduction to Historical and Contextual Studies. After the first year they also focus on: Historical and Contextual Studies, Fashion Branding, Industrial Practice in a Global Context, Fashion Styling, Fashion Communications and Fashion Forecasting. Great RESULTS! As a Fashion Business student, ...
Read the full story
.

November 2016
It's good to keep in touch and even better to share good news!
Even though our graduates have now fledged and headed out into the world, we still like to keep a concerned eye on them. Like family members leaving home, we like to keep in touch and hear how they are getting on. Well, we've just received some super news which makes us feel proud and eager to share this with you. Sophie van Broeckhuysen graduated in Fashion Business (Hons) BA Newly graduated this summer and she has already landed her dream job! Sophie graduated in Fashion Business and had her sights set on Sydney. She moved there just a ...
Read the full story
.

October 2016
Open Evening on Thursday the 10th of November 5.30 pm – 8.00 pm short- and part-time courses
We invite you to join us for an informal get-together so you can get to know us, meet others and find out more about fashion and our part-time courses and short courses. You are under no obligation except to enjoy yourself!. Our aim is to bring like-minded people together in an inspiring environment and make you aware of who we are and what we do. Everyone who wears clothes is involved with fashion and we want to take you beyond the glamour of the catwalk and help you learn more about fashion in an accessible and fun way. So because ...
Read the full story
.

October 2016
It´s never too late to start again! Enrol in January 2017
Every year, many students apply for courses and universities and later change their minds about them. You are not the only one! We are currently receiving many enquiries from students wanting to know if it is possible to stop their current course and enrol at the academy to join one of our courses in January 2017. This is possible, provided certain conditions are met. We will be happy to tell you all you need to know. So don't hesitate, please contact us or visit our open day on Saturday the 5th of November. We look forward to hearing from you and hopefully welcoming ...
Read the full story
.

September 2016
Induction week
Hello To A New School Year at the Amsterdam Fashion Academy! Welcome back to our old students and welcome to the new faces. How exciting! Before we start with the new year let me introduce my self; my name is Megan. I will be giving you an inside look into the academy and the students life at university! Want to know more? Then keep reading... Induction Week! What a week! Induction week 2016/2017 was a big success and the students worked so hard! From going to museums, to styling assignments and presenting their projects! The 1st years created amazing ...
Read the full story
.

August 2016
Welcome to the new academic year 2016-2017!
The coming of a new academic year always gets the adrenaline flowing. Our pursuit of perfection certainly keeps us busy preparing the academy so that returning and new students quickly settle and feel at home (again) at our academy. Ordering museum year cards, assigning lockers, ordering books, planning timetables and the academic calendar and not forgetting writing the welcome letter to students. Paint, brushes, calico, yarn, thread, pins, sketchbooks, everything needs to be restocked. Too many things to mention. The kick-off meeting for the teaching staff is scheduled for Thursday, September 1st, then we are all set to open our ...
Read the full story
.

July 2016
Such good news from Megan Burgers, Fashion Business student, intern with ModeMusthaves.com
July 2016 "I was one of the first to start with their internship, so I didn't really have a clue what to expect or how it would go. I ended up loving it. If you would have told me that I would learn so much in such a short time, I would have probably laughed at you. After almost 7 months, I have become a part of the team at ModeMusthaves, well more like friends. I remember when I applied for the internship I actually didn't want to work in the social media and marketing area, but after this internship, I ...
Read the full story
.

July 2016
Proud of our interns
We are particularly proud that our students don't just get the chance of an internship in the industry, but that our internships are with select fashion labels where it is every fashionistas dream to work. To illustrate this, Shelley Nathoenie, Fashion with Textiles Design (Hons) BA student at the Amsterdam Fashion Academy, has landed internship with fashion brand Tailor & Elbaz. Read on to find out what she has to say about her amazing internship. "This internship has really changed my view of the Dutch fashion industry. I have grown so much in ways that you only ...
Read the full story
.

July 2016
Our graduates class 2016
We are so proud of our first ever graduates. They have certainly set a high standard for our current and future students to follow. You can still get a good impression of their cutting edge final collections and projects by visiting graduates class 2016. Manuel, Alicia, Laura, Fanni, Sophie, Britt, Suzanne and Thi-Lien, we wish you a great future in the fashion industry.
Read the full story
.

July 2016
The culmination of 3 years' hard work: our first class of graduating students!
To get straight to the heart of the matter, just 10 more weeks until we can celebrate our first graduation ceremony. A very special moment for us. A culmination of much hard work and dedication by all concerned. After a long haul getting everything in place, we were able to open our doors and welcome our first students in September 2013. Now, almost three years later, these students will soon be graduating. A milestone for both the students and the academy. But before that happens there is still much work to be done. The graduates in Fashion Design ...
Read the full story
.

March 2016
Amazing achievement for Alena Trubaeva – Now Fashion Designer at Karl Lagerfeld
Alena Trubaeva, a fashion designer from Moscow, moved to Amsterdam two years ago with a goal of becoming a part of the local fashion environment and to build a network within the industry. After studying part time fashion design with the Amsterdam Fashion Academy she was able to create a newly focused women's wear collection and update her portfolio. This was indeed the start she had been looking for. Whilst studying she was able to become better acquainted with all the delicate nuances of European fashion business, and within her first internship she had the exciting opportunity to ...
Read the full story
.

January 2016
Life in Amsterdam
The Amsterdam Fashion Academy is located in the CITY CENTRE. Amsterdam has a multicultural society and freedom in choice of lifestyle. It is a safe and welcoming city with a large student community representing many nationalities. A vibrant fashion hub The Amsterdam Metropolitan Area is a vibrant fashion hub that is presently home to more than a hundred fashion houses and designers. Thanks to its strategic location, the area is also an important logistics centre for the distribution of fashion items. This combination of creative excellence and logistic superiority acts as a magnet to many ...
Read the full story
.