What does a Phd student in architecture do in our pattern making course?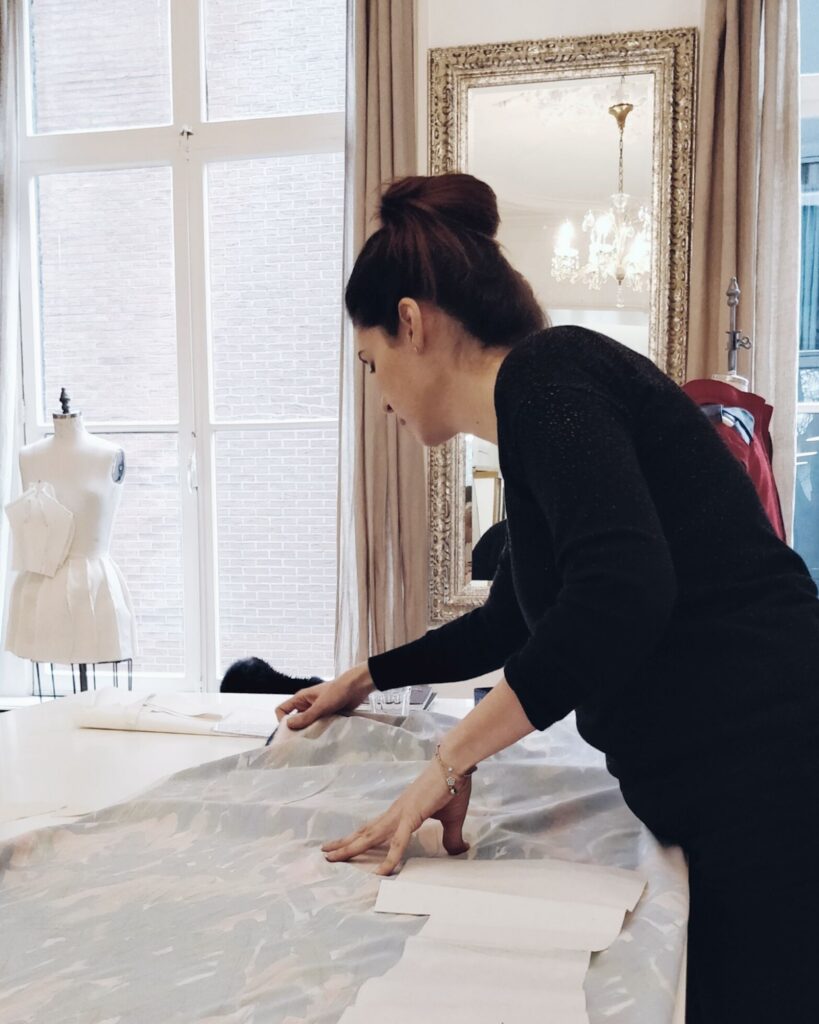 The pattern making course is always one of the most popular courses at our international fashion school. Students from different countries and with different background choose every semester to enrol in our fashion academy and to learn how to create patterns and construct garments. Besides learning from our expert lecturer Hanneke Ketting, they decide to develop their skills in our small groups in a non-stressful and familiar environment. This is what one of the students of the Pattern Cutting & Construction Techniques part-time course told us:
"I am Mine Dogan. I am an architect, originally from Turkey. I moved to Amsterdam from London and I have 2 kids. I studied architecture and now I am doing my Phd on Architectural theory. I always had a thing for sewing and fashion so here I am. At the Amsterdam Fashion Academy I attended the part-time course Pattern Cutting & Construction Techniques from October to December 2018. I enjoyed it so much, that I decided to enrol in the second part of the course, which is focussed on coats and jackets and will finish in a couple of weeks. I also liked the fact that this course is taught in English and held by professionals. I get to learn a lot and practice at the same time with all the equipment in the working studio. The most challenging part of it actually sewing the collars right! In the future, I would like to draw and construct a complete collection."
The Pattern Cutting & Construction Techniques part-time course will start again on April 5th and applications are open. This 3-month pattern making course is designed to develop technical skills in pattern cutting and garment construction area. You will learn how to construct full scale blocks and engineer into final working patterns, then use specialised industrial machinery to manufacture a final garment. The short pattern making course is offered every Friday from 9:30am to 5:00pm.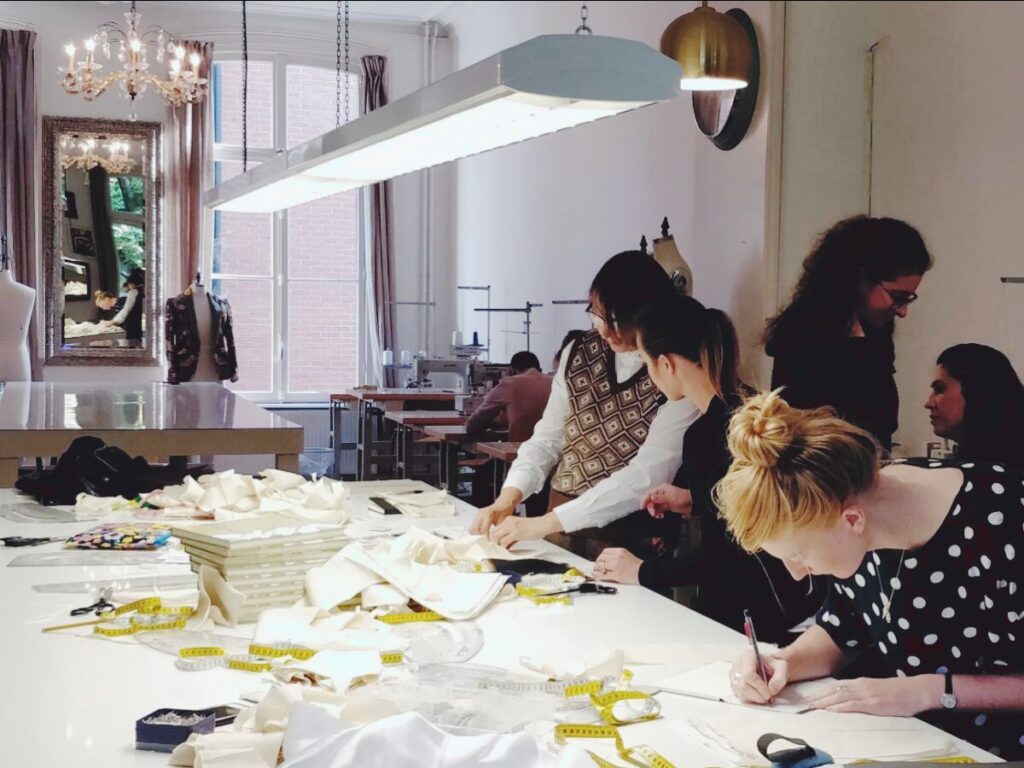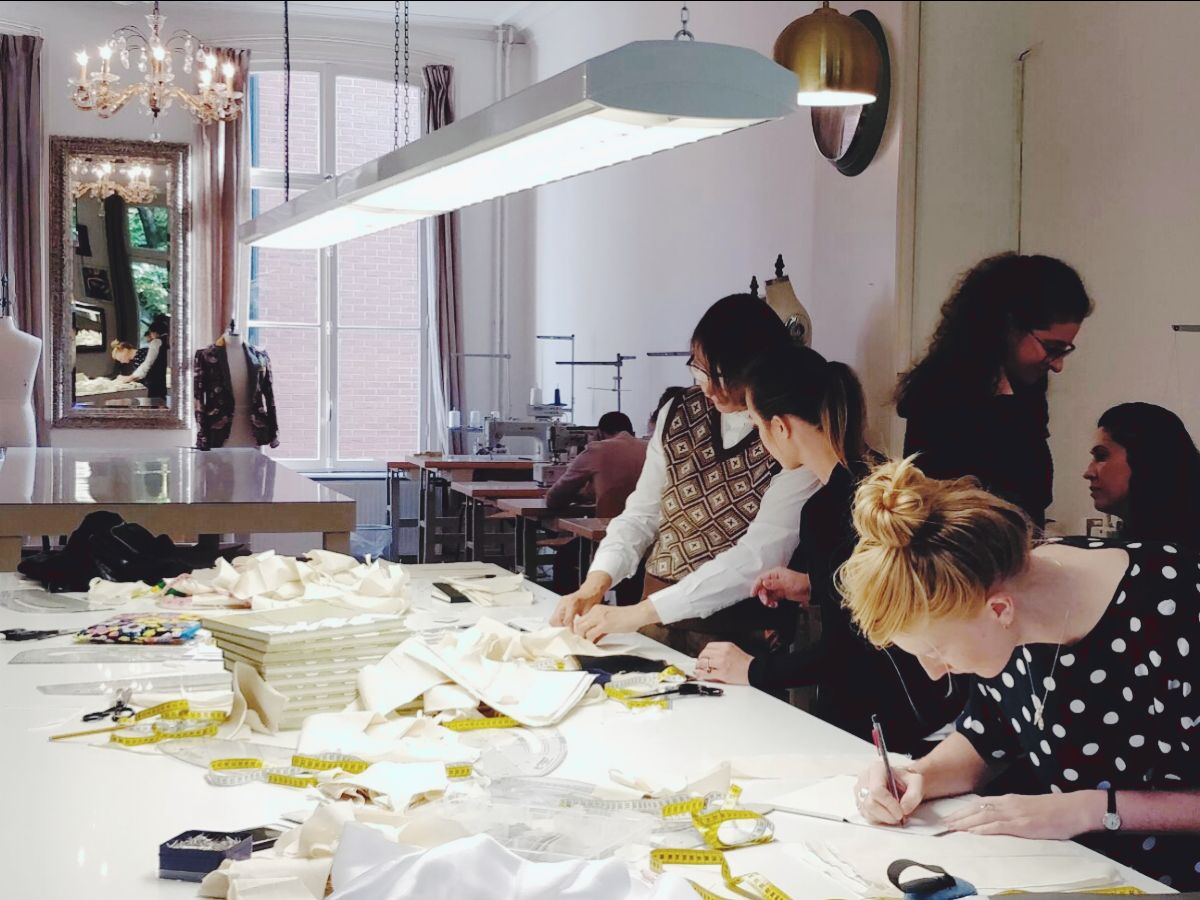 You will investigate and demonstrate a practical understanding of the technical processes to create a comprehensive range of technical samples including some tailoring methods. After a critical evaluation you can select some technical processes to realise your designs.
Course subjects:
Taking measurements and constructing basic blocks
Pattern blocks to include a bodice, skirt, trousers and one piece sleeve
Pattern adaptations to include; dart manipulation and cut and spread
Construction of master patterns and samples
Basic construction and sewing skills
Proficient handling of industrial sewing machines
Pressing techniques
Formation of a reference manual of all pattern blocks studied
If you want to learn more about the pattern making course, please do not hesitate to send us an email to info@amsterdamfashionacademy.com or to call +31 20 489 66 92.