vision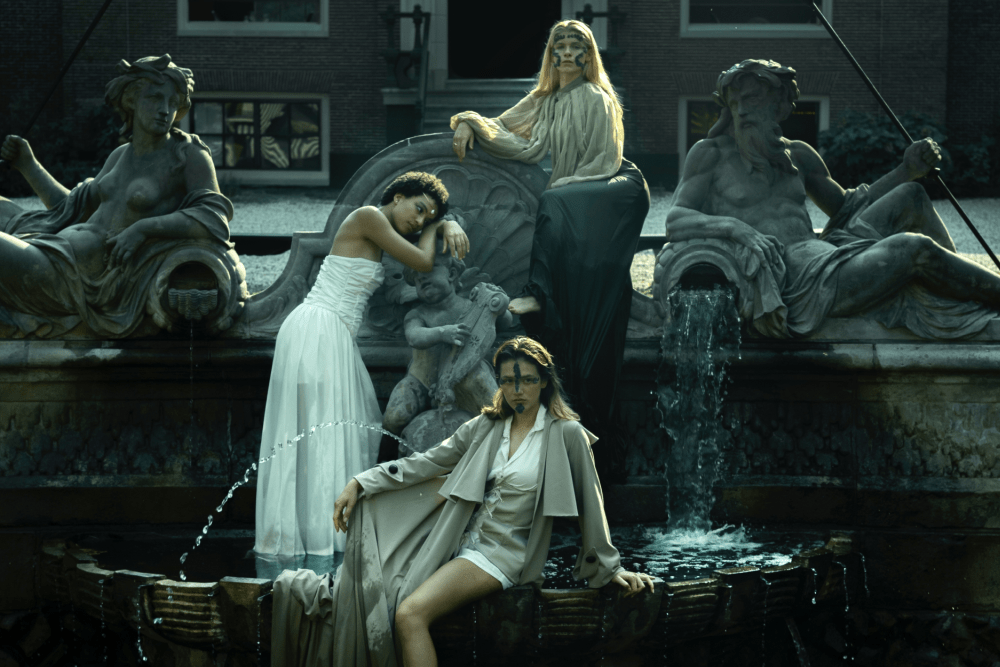 The world has changed considerably in recent years and is changing even faster now. Fortunately for the Amsterdam Fashion Academy, its small size has enabled it to take smart and agile decisions and implement these swiftly. This process has led to a comprehensive analysis of our current courses, enabling us to offer renewed and revitalised programmes, with stronger links to the professional field and have a more clearly defined and relevant focus for the Amsterdam Fashion Academy's future. This ensures that our students will learn and experience more methodologies and tools currently used in the fashion industry, while maintaining a high level of academic research and critical thinking, which is necessary to complete their studies with a contextualised dissertation and related final major project.

Experience the Amsterdam Fashion Academy like never before during our exclusive Open Days. These personalized experience, led by our experienced lecturers, offer an in-depth exploration of the fashion world.
Explore our campus, including captivating fashion exhibitions, receive detailed explanations about our programs, and seize the opportunity to connect with our community of current students and accomplished alumni. Plus, prepare to immerse yourself in our exciting hands-on workshops, allowing you to discover your passion and potential firsthand.
Entrepreneurship
Marketing trends analysis and customer identification, innovation and design thinking, vision and organisation, effectiveness and efficiency: our students will learn how to inspire their ideas, create their concepts, and market their make by studying the entire go-to-market process and supply chain.
These entrepreneurial skills help develop the right mindset for our students, making them ready to enter the ever-changing fashion industry through numerous routes, be it a corporate environment or through self-employment.

Sustainability
It is impossible for us to imagine a future for our students without a sustainable attitude, a sustainable world, and a sustainable fashion industry: through research, innovation and experimentation they will learn how to make a positive impact in society and the environment.
Circularity, diversity, ethical and fair trade, inclusivity and upcycling are just a few examples of sustainable thinking. Our students' projects will explore a variety of concepts, theories, models and techniques to help assure them of their own future in a sustainable world.

Research
Knowledge, critical thinking and an innovative attitude are core elements of any research process: be curious, get acknowledged, draw conclusions and make your original proposal.
The professional aspects of our curricula are being constantly enriched through systematic research projects, which is evident in the strict relation between the final academic research (contextualised dissertation) and its practical implementation (final major project).

Digital Transformation
Now more than ever the world is going digital. From basic word processors and spreadsheets to design software, e-commerce and e-marketing platforms, web-based product lifecycle managers and virtual 3-D simulation. After experiencing more analogue and traditional approaches during their first months of study, students will gradually learn how to use industry-standard digital tools to speed up and improve all aspects of their practical and research projects and gain insight into how to combine their academic and professional skills.

Individuality
Everyone is different so it follows that each student has different needs and different styles. Our teaching approach is a personalised one, allowing a more individual and customised relation between students and lecturers. Constant feedback, one-to-one tutorials and a personal development plan assist each of our students during their academic and personal growth.
To ensure that both our academic level and professional relevancy are maintained, an Examination Board (composed of academically experienced members) and a Professional Advisory Committee (whose members manage design, marketing and recruiting realities in the fashion industry) collaborate with the Board of Directors and the Academy to suggest improvements and implementations which will achieve the perfect balance and the best results.
This ensures the Amsterdam Fashion Academy graduates will be proactive young professionals, aware of the past and present trends and traditions in fashion, who are ready to apply their research and excellent digital skills in the creation of innovative wearable design and business solutions, in line with their vision of a sustainable world.