Admission

Are you thinking about coming to study with us at the academy? Perhaps you have questions about our courses, how to register, how the selection procedure works and what it is like to study in Amsterdam at the Amsterdam Fashion Academy?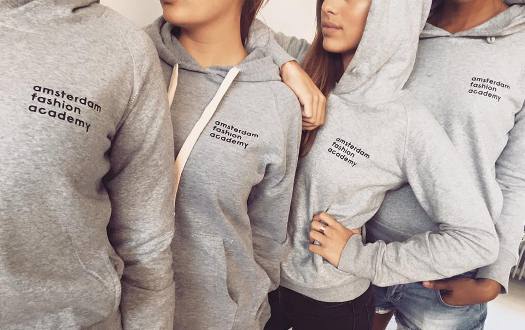 Applications for entry in 2019 are still open
The information below will hopefully answer most of your queries. However if you do still have questions please feel free to contact us, or even better still, why not come and visit us on one of our open days. You're more than welcome.

How to apply
Applying for one of our undergraduate programmes or the foundation course is the first important step in your future at our academy. We greatly appreciate your trust in our academy and we will give your request careful consideration. Choosing the right course at a university that's right for you is a big decision to make. That's why we don't just make our decisions based on a submitted form, but we would like to talk to you during one of our interview days or on one of our open days. For us, in addition to your prior education, your motivation, drive and commitment are just as important, if not more so. In order to make the admission process as clear and straight forward as possible we have split it into four steps.
Step 1
Are you considering applying for one of our undergraduate programmes or for the foundation course? Then we ask you to fill in a 'request information' form. We will then contact you as soon as possible to make an appointment with you. During this telephone call, we'd love to hear about what you're looking for and you can already ask us any questions you may have. We will also explain the admission procedure, and discuss our courses and the tuition fee with you in much more detail.
Step 2
After our telephone conversation, we will ask you to send us a completed application form and a letter of motivation. After receiving the application form we will invite you to attend one of our interview days.
The interview days for 2019/2020 entry are to be held on
Friday, February 8,  2019
Friday, April 26, 2019
Did you miss the interview days? Don't worry, you can still apply and start in September 2019. Send un an email and we will be more than happy to schedule a meeting or a call. We would like to remind you that we keep our classes small per programme, so we recommend that you do not wait too long with your application.
Step 3
You will be sent a confirmation letter for the relevant interview day. This letter also contains the programme for that day along with your scheduled interview time. The day includes assessing your portfolio (if you are applying for the Fashion with Textiles Design BA), a motivation interview and a collaboration task.
Step 4
Within a week following the interview day, we will let you know whether you have been admitted. If you have been successful we will send you a letter of confirmation. Furthermore we would be asking you to send us the following documents: two passport photos, a photocopy of your passport, copies of relevant diplomas and, signed version of the terms and conditions and payment of the enrolment fee. This is in order to finalise your acceptance onto your programme.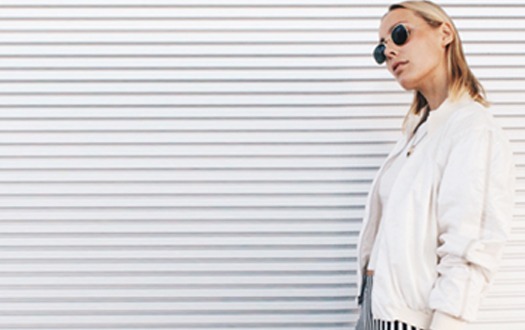 ENTRY REQUIREMENTS
We also welcome applications from people of any age who might not meet the standard entry criteria. During the interview we expect to see evidence of continuing academic and/or professional development and a capacity to pursue the course successfully. Read more about the entry requirements per program. Please be informed that we are not legally able to accept applications from anyone who doesn't hold an EU Passport.

Direct entry to the second or third year of the bachelor's programmes
You want to switch from fashion school? We accept applications for the 2nd and 3rd year. We sometimes accept students transferring into the second or third year of the Fashion with Textiles Design BA or Fashion Business BA. If you meet the stated A level or equivalent entry requirements and your current first year programme is compatible with our first year courses. You should state on the application form that you are seeking admission to the second year. You will also be required to supply us with a copy of your current university transcript and an outline of the modules you are studying. Please contact us for more information.