Life in Amsterdam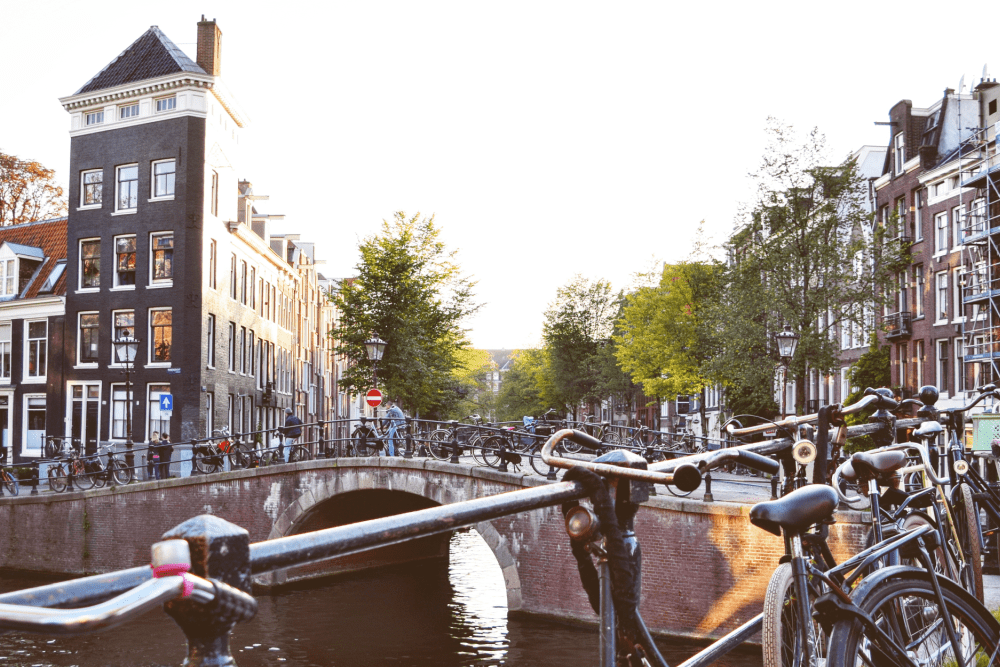 The Amsterdam Fashion Academy is located in the city centre. Amsterdam has a multicultural society and freedom in choice of lifestyle. It is a safe and welcoming city with a large student community representing many nationalities.

The Amsterdam Metropolitan Area is a vibrant fashion hub that is presently home to more than a hundred fashion houses and designers. Thanks to its strategic location, the area is also an important logistics centre for the distribution of fashion items. This combination of creative excellence and logistic superiority acts as a magnet to many international companies in the fashion industry.
Amsterdam is regarded as a global village due to the uniquely intimate nature of this modern metropolis. With an environment where everything is accessible by foot or by bike, people enjoy living and working in the city. The costs of living here are lower than in cities such as London, Paris or Stockholm and, apart from London, Amsterdam is considered the only European city in which you can work fully in English.
Amsterdam: Facts & Figures
Inhabitants: 854,316
Inhabitants in Amsterdam Metropolitan Area: 2,457,296
Nationalities: 168
Bicycles: 847,000 (estimated)
Parks: 40
Trams: 200
Canals: 165
Windmills: 8
Museums: 53
Cinemas: 15
Cafés and bars: 1,515
Clubs: 16
Restaurants: 1,325
Source: Iamsterdam
Netherlands: Facts & Figures
Head of State: King Willem-Alexander
Type of state: Constitutional monarchy
Seat of government: The Hague
Capital: Amsterdam
Population: 16,5 million
World Happiness Report 2020: #6
EF English Proficiency Index 2019: #1
Economist's Safe Cities Index 2019: #4
European Commission's 2019 European Innovation Scoreboard (EIS): #4
Source: IamExpat, Iamsterdam, DutchNews, UNnews