Pattern Cutting & Construction

Would you like to design clothes but don't yet have the technical know-how? Do you want to delve into the technical aspects of pattern making and sewing? Well, this part time course is the right for you.
This course is designed to develop technical skills in pattern cutting and garment construction area. You will learn how to construct full scale blocks and engineer into final working patterns, then use specialised industrial machinery to manufacture a final garment.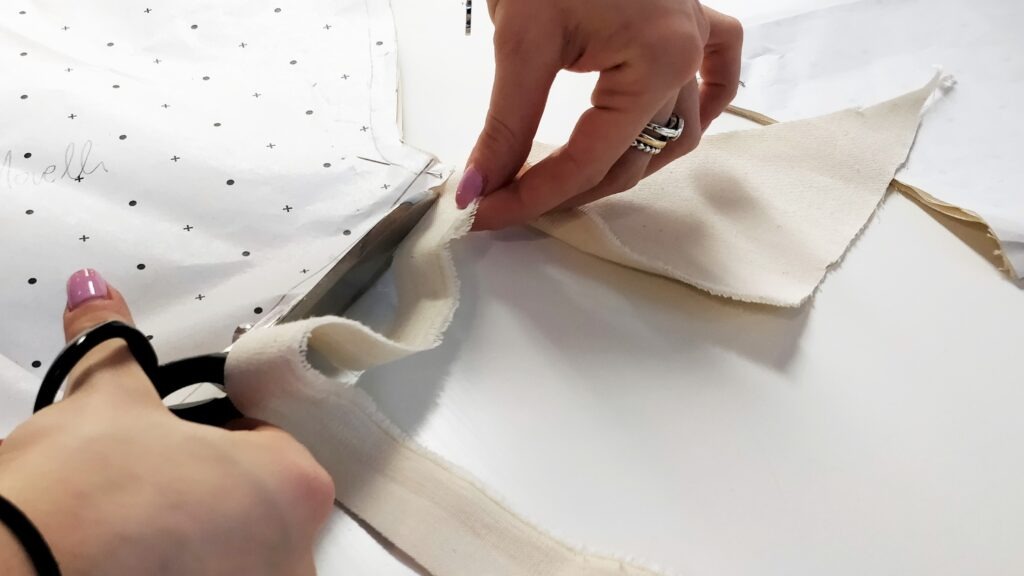 Technical production areas of fashion play an important part in building subject specific knowledge. Although European garment production has now largely moved overseas due to the globalisation of the industry, employers are still looking for staff with a sound knowledge of technical production areas, specifically production methods, fittings and effective cost management. This part time course will provide you with opportunity to sample, understand garment construction, fit and alter toiles and to produce a garment to a professional standard.

Content
You will investigate and demonstrate a practical understanding of the technical processes to create a comprehensive range of technical samples including some tailoring methods. After a critical evaluation you can select some technical processes to realise your designs.
Course subjects:
Taking measurements and constructing basic blocks

Pattern blocks to include a bodice, skirt, trousers and one piece sleeve

Pattern adaptations to include; dart manipulation and cut and spread

Construction of master patterns and samples

Basic construction and sewing skills

Proficient handling of industrial sewing machines

Pressing techniques

Formation of a reference manual of all pattern blocks studied

 

Who should attend?
We don't ask for any formal qualifications, and it isn't necessary to have knowledge of pattern cutting and sewing as this course will teach the basics. However, we do believe you'll get more out of our course if you have an interest in and experience of art and design more generally.

Learning & Teaching Strategy
This part time course is workshop and studio based and will be delivered in the form of tutor led practical demonstrations of fashion techniques, technical workshops and student discussions and feedback during critiques.

Duration course
February 7th to Spril 24th, 2020
Every Friday from 09.30 a.m. till 5:00 p.m.
One day a week at the academy (6 hours per week) for 12 weeks

Additional information
Level
Higher education – Undergraduate
Tuition fee
€ 1.659,-
Enrolment fee
€ 125,-
Course taught in English
Certified
The Amsterdam Fashion Academy offers approved programs. Participants who pass the course will receive an Academy certificate of completion.
Registration: open for registration now
Don't hesitate if you would like to receive more information.
Call us on +31 (0)20-4896692 or e-mail and speak to us about your education and training needs. We're here to answer any questions you might have. If you want to register, please fill out the form and send it back to us by email