We are going to the Dutch Design Week!
Thanks to a collaboration with Mediamatic, our first-year BA (Hons) degree students will participate to the next DDW Dutch Design Week in Eindhoven, Netherlands, from the 16th until the 24th of October, 2021. This collaboration led to the creation of 30 costume designs of a variety of species to advocate and celebrate biodiversity. Mediamatic is an Amsterdam-based art centre dedicated to new developments in the arts focusing on nature, biotechnology and art+science.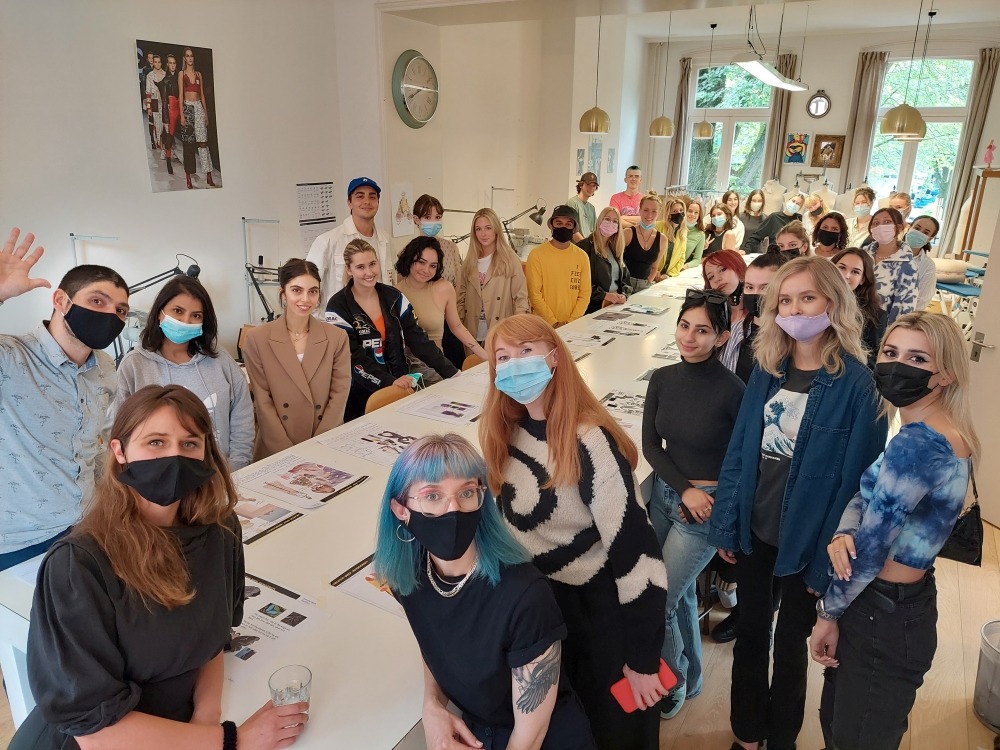 How can we promote more empathy for the other species on the planet using fashion? Can we see the world from a non-human perspective by dressing up and becoming an insect, a plant or an animal?
With these questions, Mediamatic and Amsterdam Fashion Academy challenged the new students of the BA (Hons) degree programmes in designing garments inspired by biodiversity during the Induction Week 2021.
"From October 16–24, we celebrate the diversity of life on Earth by dressing up as something else. We are creating an ongoing program during Dutch Design Week in which we organize a large interspecies costume party together with artists, designers, scientists, and the public. An advance on the new carnival!
Humans are just beginning to discover the richness of our planet's biodiversity, and with it the value of each individual species within our ecosystem. At the same time, this biodiversity is shrinking rapidly.
How can we break out of our anthropocentric worldview and learn to feel more empathy for the other species on the planet? Can we train to see the world from a non-human perspective by wrapping ourselves in pink velvet and becoming the endangered pink velvet worm?
During Dutch Design Week we will create an open costume LAB. We challenge artists, designers, make-up artists, makers, and passers-by to dress themselves and each other as the beautiful species that make up our ecosystem.
A costume of a fungus? Or dress up like a fungus? A scented mask that looks like a dahlia? or painting your face like a water bear? All these ways are translated into Instructables and that will lead to a large collection of DIY biodiversity costumes that we will publish in a DIY guide to Carnival.
During DDW we will fill the Natlab building with workshops, masterclasses, lectures, films, exhibitions, and dining experiences around this theme: A large and ambitious program that works towards an even larger project during Carnival 2022 and beyond.
Carnival is traditionally a tradition in which people are invited to break out of the existing hierarchical structures, by becoming someone else for a while. A lot has been modernized in society in the meantime and the question is whether this escapism is still as urgent as it has been. But what if we become something else instead of someone else during Carnival? Could this be a possible exercise to empathize with another part of our ecosystem?
Ultimately, our goal is to hack Carnival with costumes and festivities around biodiversity. We take the do-it-yourself guide that was made during DDW as a starting point. This project includes workshops, lectures, and collaborations with carnival organizations in the run-up to the carnival festivities", explains Mediamatic in a press release.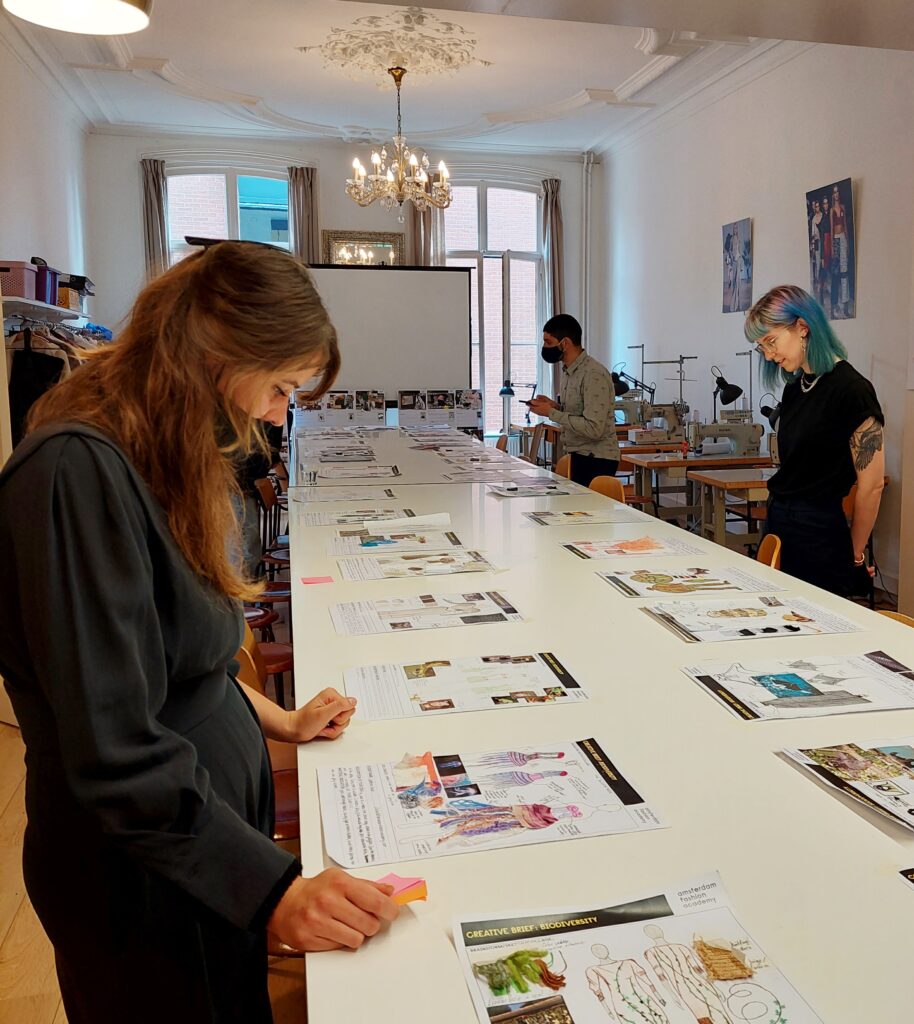 "We are delighted by the opportunity to bring our students at the DDW Dutch Design Week, the biggest design event in Northern Europe. This is not only a big chance for them to work on a real project and to participate in an important event among many professional designers, but it also encourages the students to analyse biodiversity and apply their critical thinking skills to come out with solutions that would meet the project's goal", comments Cristiano Carciani, Head of School. "I extend my congratulations also to my colleagues Adele Parker, Laura Malone and Giancarlo Pazzanese who made this possible and worked closely with each student".
"I am pleased to develop a creative brief that combines fashion, design, sustainability and raising awareness on biodiversity, this project touches upon all these areas and immediately triggered creative thinking of our young students", Giancarlo Pazzanese, full-time lecturer.
We are looking forward to meeting the visitors of the DDW Dutch Design Week at Mediamatic's space at Natlab building, Strijp-S area, Kastanjelaan 500 in Eindhoven, Netherlands.
Scroll down to see some of the design proposals.