Fashion Styling part-time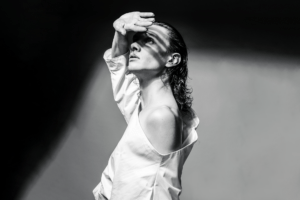 Do you have a natural flair for style, a passion for fashion, and a competitive drive that sets you apart? Do you look at fashion magazines and think you would like to style a photo-shoot for a famous brand? Do you want to know the secrets of a successful styling campaign? Well this Fashion Styling part-time course is the right course for you.

Level: Certificate of Completion
Duration: 12 weeks
When: On Fridays, from 9:30am to 5:00pm
Dates:
Autumn 2023 session: September 29th to December 15th, 2023
Spring 2024 session: March 1st to May 17th, 2024

Language: English only
Credits: 0
Tuition fee: € 2.050*
Enrolment fee: € 175**
Admission: open for admission
Maximum number of students: 16
*Spring 2024 session: early bird tuition fee of € 1.850 available if you register and complete the full payment before the 29th of November 2023.
**Enrolment fee is due at the moment of registration and it is not refundable.

After completing the Fashion Styling part-time course, we suggest you the following course:
""
Create your own brand concept or develop a career within the corporate industry.

Experience the Amsterdam Fashion Academy like never before during our exclusive Open Days. These personalized experience, led by our experienced lecturers, offer an in-depth exploration of the fashion world.
Explore our campus, including captivating fashion exhibitions, receive detailed explanations about our programs, and seize the opportunity to connect with our community of current students and accomplished alumni. Plus, prepare to immerse yourself in our exciting hands-on workshops, allowing you to discover your passion and potential firsthand.