Amsterdam Fashion Academy Open Days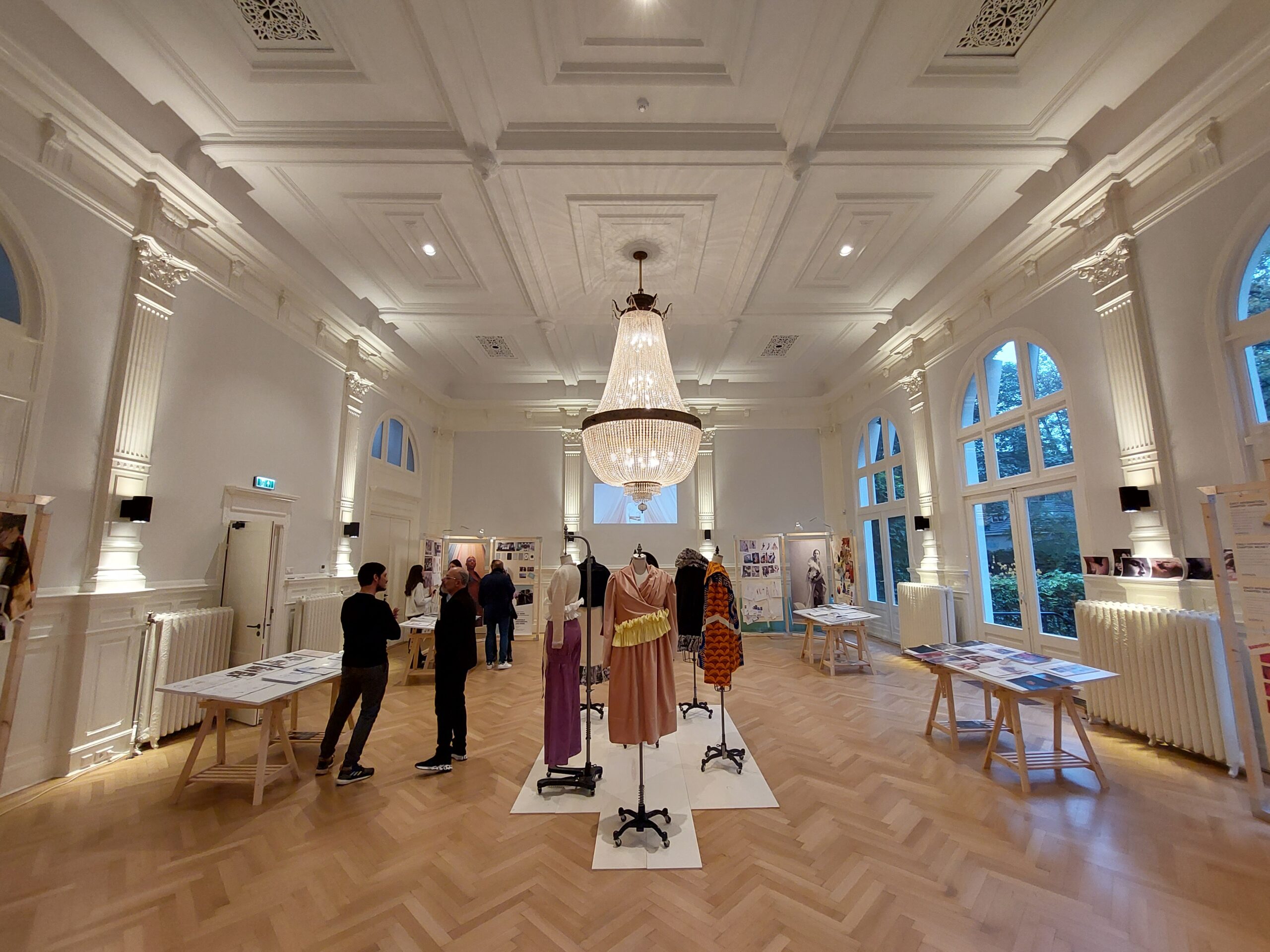 Would you like to study at our international boutique academy in Amsterdam and meet/work with top brands? Then you really need to let us hear from you now, otherwise this chance of a lifetime will pass you by.
Please sign up to our open days!
Our On-Campus Open Days offer you a unique personal experience: you will spend 45 minutes with one of our lecturers who will personally take you around the building to visit our fashion exhibition, meet students and alumni, and will have a personal meeting with you. We will also run a creative workshop that you are more than welcome to join before or after your personal tour.
During the Online Open Days you will not only receive information about Amsterdam Fashion Academy and the programmes, but you will be also engaged in a creative activity where you will learn a bit more of the fashion industry.
The dates of Open Days 2022/2023 will be online soon. If you would like to visit us meanwhile, please send an email to info@amsterdamfashionacademy.com

ON-CAMPUS OPEN DAYS
Registration is mandatory. We will contact you to schedule your personal tour and meeting with a lecturer. In the case of many registrations, the tours/meetings will be in small groups of 2 or 3 participants.
You can arrive at the Amsterdam Fashion Academy at the time of your appointment. However, you are more than welcome to arrive before the appointment or stay with us after your appointment and join our creative workshop.
ONLINE OPEN DAYS
If you are not able to travel to Amsterdam for an on-campus Open Day, you are welcome to sign up to an Online Open Day. We will offer you a presentation of the Amsterdam Fashion Academy and the programmes, and we will engage you in a short creative activity during which you will learn a bit more about the fashion industry.
After your registration, we will send you the invitation and we will ask you to confirm your attendance. Once you have confirmed your attendance, we will send you the link to access the virtual event.