One year of Fashion with Textiles Design BA (Hons)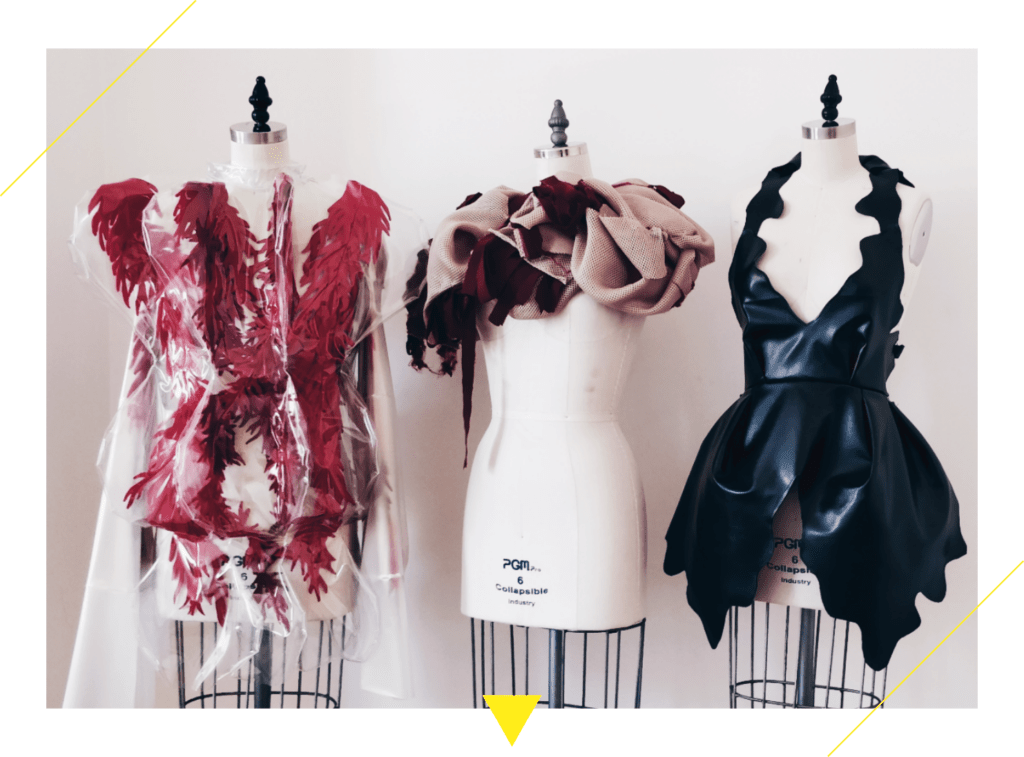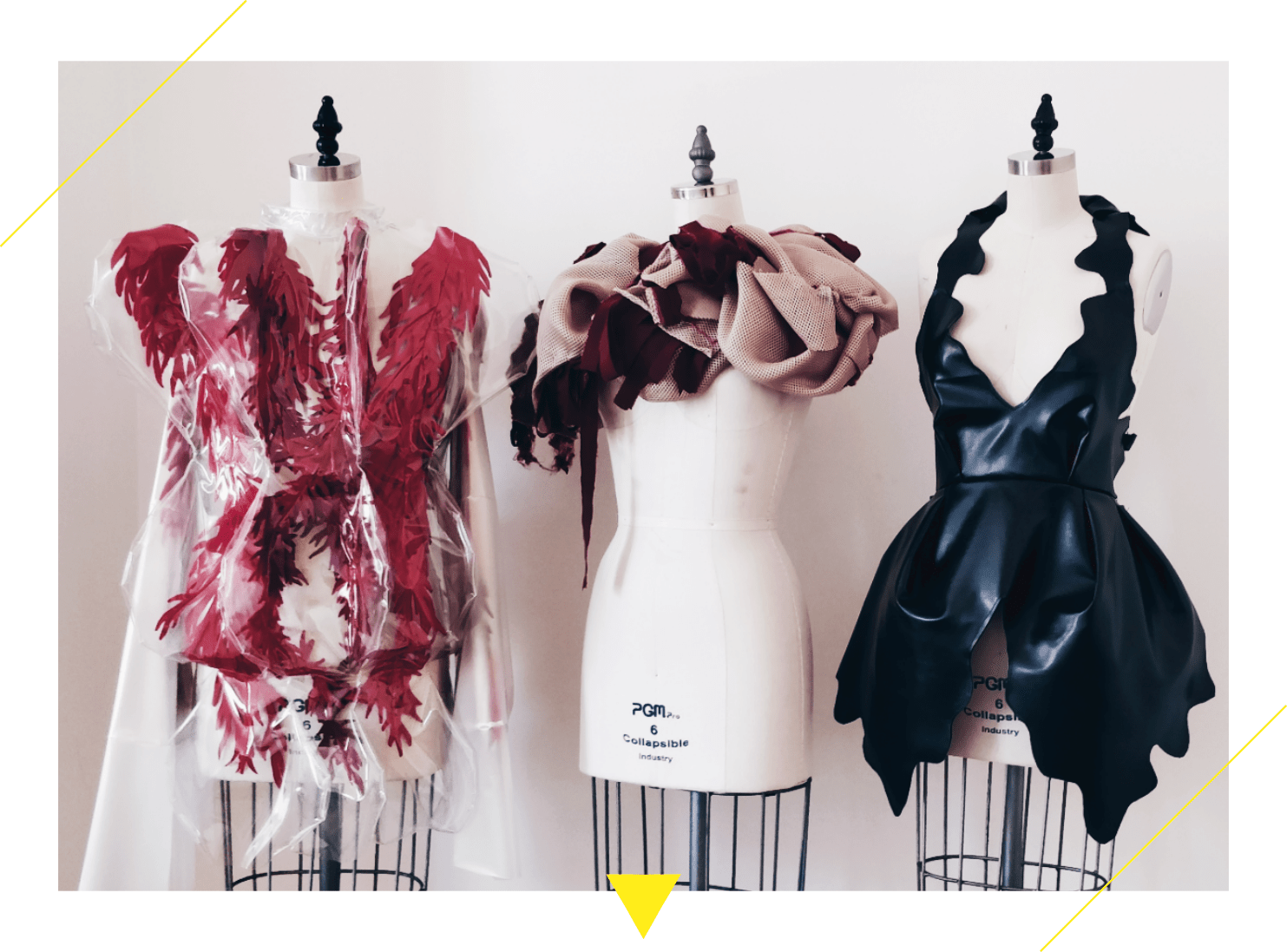 Translate inspired ideas into real clothes. Turn abstract ideas into well-made garments. We all have our own unique creativity but you need to be able to find it, nurture it, inspire it and learn to express it. We can help you to become an independent creative thinker who can come up with your own innovative solutions on a daily basis. Are you creative and fashion-minded? Are you dreaming to become a fashion designer? Do you want to study a Fashion with Textiles Design BA (Hons) programme in our international fashion academy and start in September 2018? Then you really need to let us hear from you, otherwise this chance of a lifetime will pass you by. Sign up to our next Open Day or send us an email to info@amsterdamfashionacademy.com
Let's take a look to what the students did this past year.
Draped Madness Collection
The 1st-year Fashion with Textiles Design BA students worked on the Draped Madness Collection under the guidance of lecturers Hanneke Ketting and Laura Malone.


Top-view collection
During the first semester, our 2nd-year students were busy creating garments under the theme "top view" meaning they need to design and create garments as seen from above. This was part of the course Fashion Cutting & Construction with our lecturer Cristiano Carciani.


Textiles Cutting & Construction
Experimentation with fabrics and re-use of materials. Here are few of the very creative works done by the 2nd-year students.


Illustrations
Mood boards, sketchbooks, silhouettes, and more.


Internship
All 2nd-year students are spending the semester doing interesting and exciting fashion internship experiences in the fashion industry. This is what two students told us about their experience:
"As a Bachelor's degree student, I was given the opportunity to gain greater knowledge of the fashion industry and the design process with an internship at the headquarters of Essentiel Antwerp. Working side by side with the designers, stylists I experienced the various steps of the design process – choosing the right fabrics, creating a colour story, receiving first prototypes of a garment, fittings, quality checking and of course the thrill of a collection presentation show" – Evelina Anglickaite
"When I started my internship on the 1st of February 2018, the collection AW18 was already finished, but I had the big opportunity to work in the main photoshoot and in the preparation of the look books. After that we started to design the SS19 collection, for which I worked with showpiece patterns, creation of hoodies and short cords from scratch, as well as fabric dying, styling and mood boards" – Myrthe van der Leden
Stay tuned to see the photos of the final show with pieces by the Fashion with Textiles Design BA 3rd-year students.