It's good to keep in touch and even better to share good news!
Even though our graduates have now fledged and headed out into the world, we still like to keep a concerned eye on them. Like family members leaving home, we like to keep in touch and hear how they are getting on. Well, we've just received some super news which makes us feel proud and eager to share this with you.
Sophie van Broeckhuysen graduated in Fashion Business (Hons) BA
Newly graduated this summer and she has already landed her dream job! Sophie graduated in Fashion Business and had her sights set on Sydney. She moved there just a few months ago and has already been working for some time now as assistant manager with Australian brand Decjuba. And she is having the time of her life.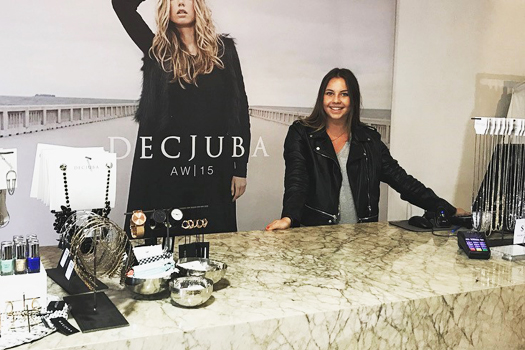 "After leaving the academy I felt very lost and didn't know what my next step should be, then I made the decision to move across the world on my own, back to my roots. I felt I had completed my stay in Amsterdam and it was time for a new adventure. My name is Sophie, I'm 21 years old with a Bachelor's in Fashion Business (Hons). Now 5 months after graduating, I am assistant manager with Australian brand, Decjuba. This a national brand, with stores nationwide, all over Australia and New Zealand. It's effortless and edgy fashion which empowers women with confidence. The academy really prepped me well for everything I've come across in this job, from styling to branding and even customer service, I learnt it all in Amsterdam, from my friends and amazing lectures. I'm really excited about the future, I'm eager for the next challenge and what's waiting around the corner. I felt I made the right decision to make this move and follow my gut feeling, and the academy gave me that push and drive as I became obsessed with fashion and making it my priority." Sophie van Broeckhuysen.
Alicia Nastenko, graduated in Fashion with Textiles Design (Hons) BA
She had not even graduated when she was already invited to design a collection for the staff of the Andaz hotel in Amsterdam . A five star art, design and luxury hotel in the heart of Amsterdam. An entirely new line in the style of the Golden Age and Delft Blue to match the decor of this sophisticated hotel. There is a promising future ahead for Alicia!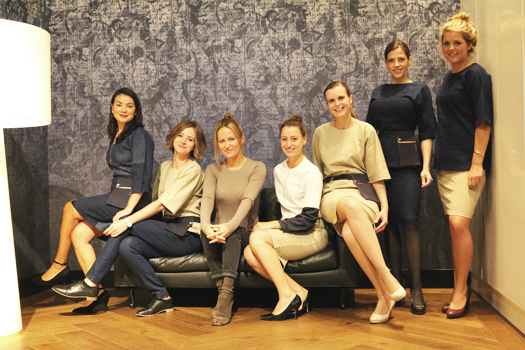 "Naturally, as a designer, I wanted to transfer the "personal style" of Andaz Amsterdam into the future garments of its employees. My inspiration came from the visual reference – the interior, but also from the message the hotel delivers to the world. This place respects the past, embraces the future and is inspired by what is happening around it." Alicia Nastenko
Britt Mansveld, graduated in Fashion Business (Hons) BA
Britt had been bitten by the study bug and wanted to carry on studying. After much deliberation, she chose the Master in Fashion Marketing and Communication at the University for the Creative Arts in Epsom. And this appears to have been a very good choice!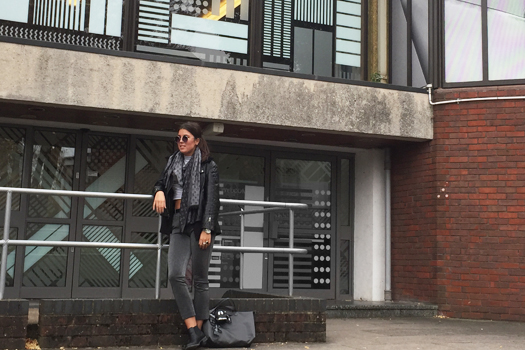 "After graduation last year I decided to move to England to continue studying. I am currently doing my MA in Fashion Marketing and Communication at the University for the Creative Arts in Epsom, and it has been the best decision I could have made! The University has amazing facilities for its students and has an international mind-set due to the large number of international students studying here. Epsom is a small but busy town, and within 40 minutes you are in the centre of London. This gives me the opportunity to travel to London as much as I want, either for school assignments or to explore the city!" Britt Mansveld