Highsnobiety and Spring Studios at Amsterdam Fashion Academy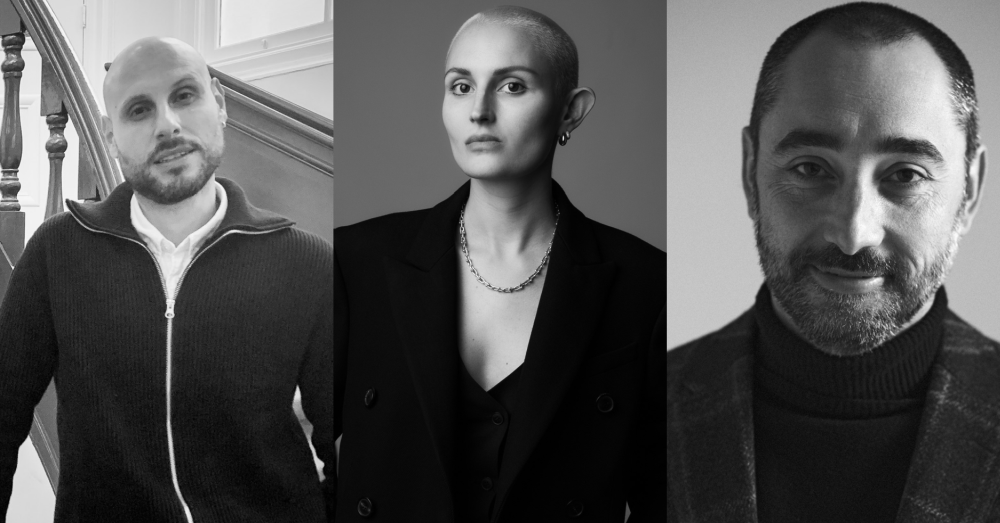 During the past weeks we hosted many professionals of the fashion industry at the Amsterdam Fashion Academy and more will visit us by the end of the current academic year! Masterclasses, company visits, special projects: we believe that connecting students with our industry network is essential to develop the future game changers of the fashion system.
Among the guest lecturers, we had the pleasure to host Highsnobiety and Spring Studios. Read more below.
Highsnobiety
Stefanos Constantinou, Brand Partnerships & General Manager, offered our students an insight into the company. Stefanos talked about the brand's process for creating campaigns and gave students a brief to channel their inner fashion publisher.
Highsnobiety is a global fashion brand that unites community, content, and commerce. They provide clients with a full range of services, including consumer insights, strategy and consulting, creative concepts and production, media, and media planning.
We also welcomed Toumazos Charalambous, Founder and Creative Director of Tommazo, who shared advices on how to set up a fashion brand.
Spring Studios
We had the pleasure to welcome GianMario Motta, General Manager, and Anouk Jans, Creative Director, who offered us a masterclass about Art & Creative Director. Spring Studios is an advertising agency that delivers success stories for fashion, beauty and luxury brands.
During the masterclass, they showed us Kill your Darlings, Anouk's documentary film about the world of modern advertising and the creative talent defining it. The film investigates and examines this 150 year-old industry through the eyes of a young, female creative, and features interviews with advertising legends, creative marketers and new talent in the creative industry.
GianMario is a business and digital marketing expert, specializing in the fashion & luxury sector. He has held a number of managerial positions in leading Italian and International agencies where he was responsible for client management, marketing, and new business activities. GianMario joined Spring to develop the agency's presence in Italy by cultivating and managing a consistent client portfolio, creating the local team, establishing strategic partnerships, and curating the agency's marketing efforts.
Anouk Jans is the Creative Director of Spring Studios Milan. Over the past decade she has worked on brands from different fields such as Calvin Klein, Schwarzkopf, Birkenstock, Nivea, L'Oreal, McDonalds, Pomellato, Toyota and Bally. She's known for creating concepts inspired by the next generation and executed in collaboration with young talents. In 2021 her project about teenagers made it on the cover of Zeit Magazine and for Birkenstock she created the first street casted next gen brand campaign. This year, her documentary around the world of advertising premiered at the Cannes Lions and made the AdAge Watchlist. After more than 12 years of experience on brand and agency side, Anouk is determined to create meaningful content for brands that care as much about storytelling as they do about aesthetics.