Good Luck! Second years are off to their Internships!
Our second years have fledged the nest and are out in the world doing their internships. We are proud that they are able to spend time learning their trade with such big names as Anecdote, Claes Iversen, Asger Juel Larsen and Mason Garments. A great experience that will not only look great on their C.V. but is a big towards their future careers in the fashion industry. We wish them an instructive, inspiring and wonderful time.
Alexandra Hingsen will be moving to the USA, Santa Monica where she will be working with the loungewear brand Lunya within the marketing and ecommerce department.
"I am excited and eager to be a part of the Lunya team also looking to gaining new experience and knowledge within the fashion industry in the United States."
Karien Oude Wolbers is completing her internship at Anecdote, working alongside their marketing department, she has already seen some of her moving image work in the centre of Amsterdam Rembrandtplein on the large screen.
"It's a creative environment, with an amazing team to work with. I get to do a range of different tasks each day from social media to helping them with their campaign work. I have already used a lot of what I have learnt to inform my own project work."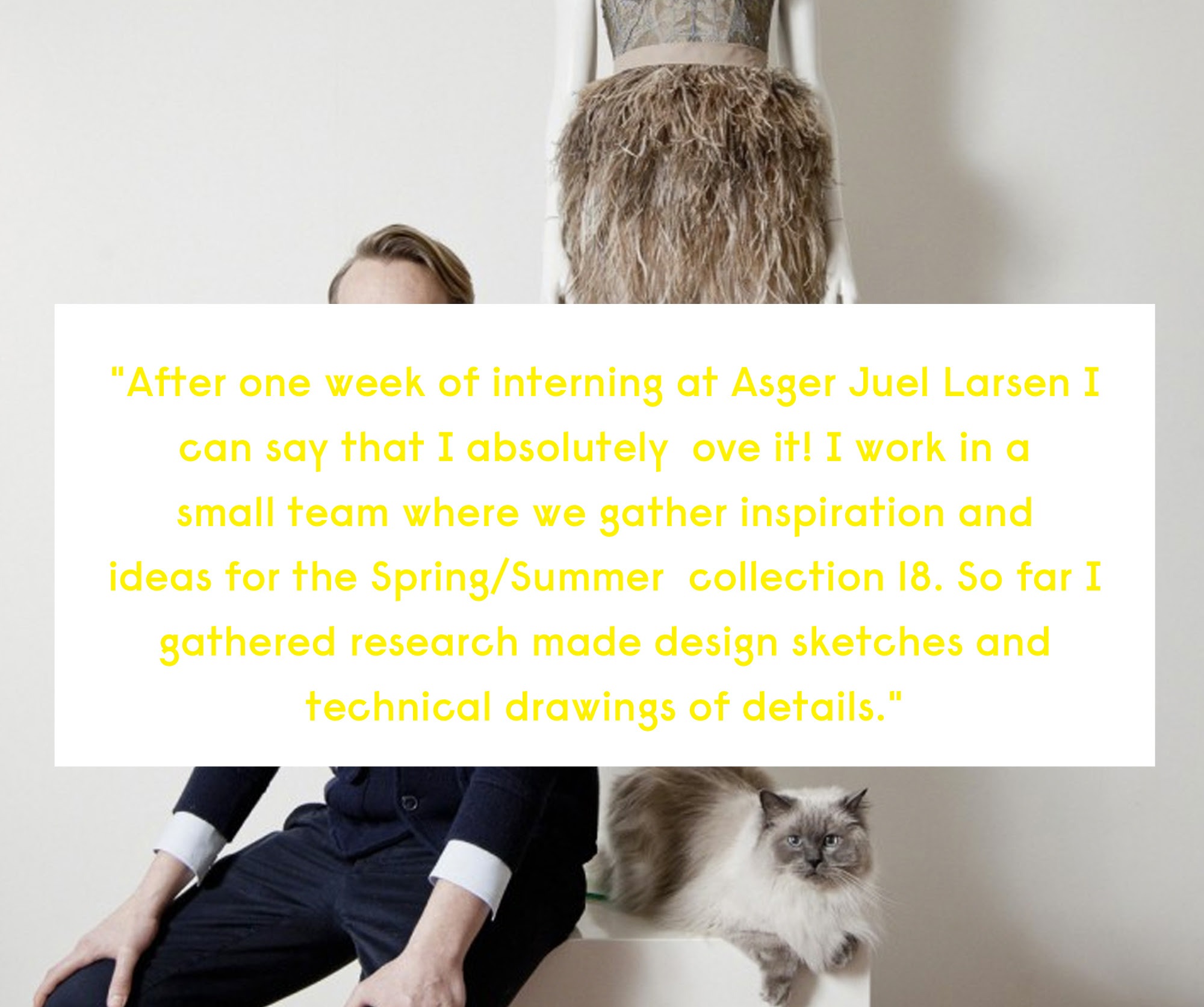 Melissa Roksnoer will be traveling to Spain Barcelona to complete her internship for Production Media Network S.L within the Model Management group, where she will working under the marketing and management department in particular within the ecommerce environment.
"I am doing an internship at a Model Management agency in Barcelona where I will be doing their social media, blog writing and marketing. I am very excited to start my internship; I think it is a great way to enter the industry in a practical way."
Amanda Leimand Michelsen has gone back to her routes and will be from the end of March working with Danish womenswear designer Claes Iversen.  She will be working alongside the design team in the development of technical trials, helping with the production fitting with the RTW and making adaptions, assisting on the photoshoots and shows.
"I am very excited to get started and to try out some of the skills I have already learnt from the academy and delighted to be part of a team that creates products for the industry"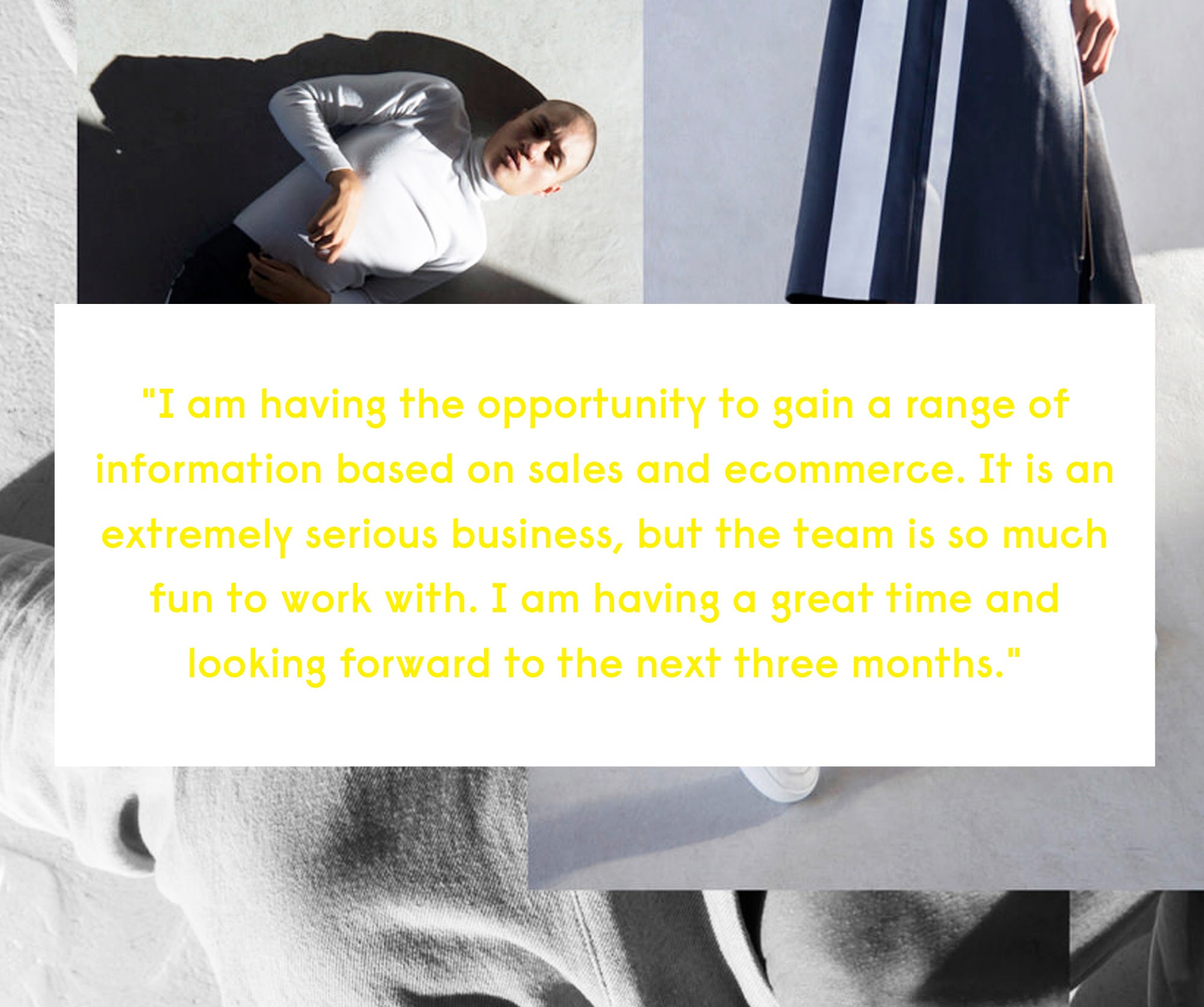 Linda Dittrich is leaving the Netherlands to complete her internship in Copenhagen with menswear designer Asger Juel Larsen.  She will be working alongside the design department helping to develop and support the current collection.
"After one week of interning at Asger Juel Larsen I can say that I absolutely love it! I work in a small team where we gather inspiration and ideas for the Spring/Summer collection 18. So far I gathered research, made design sketches and technical drawings of details."
Valerie Vastesaeger is working in Belgium, Antwerp with the brand Essentiel and is completing an internship as retail project coordinator, part of her role is stock analysis, maintaining brand identity within the store and she is learning new industry software which includes; avision.
"I am very happy that I can be part of a friendly and motivated team. I am also looking forward to the next few months were I am able to also bring insights into the brand alongside learning their own processes."