Fashion Design alumnae are off to a flying start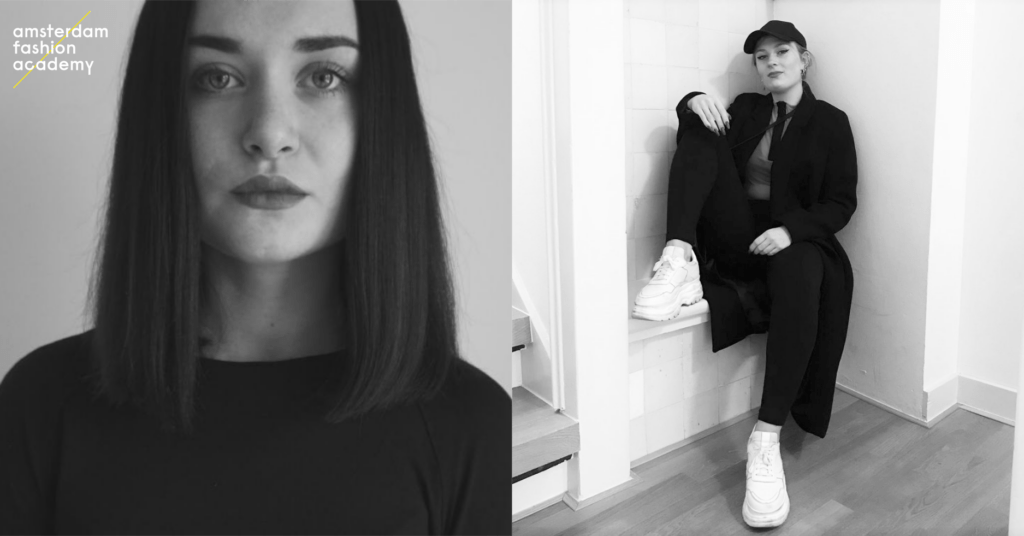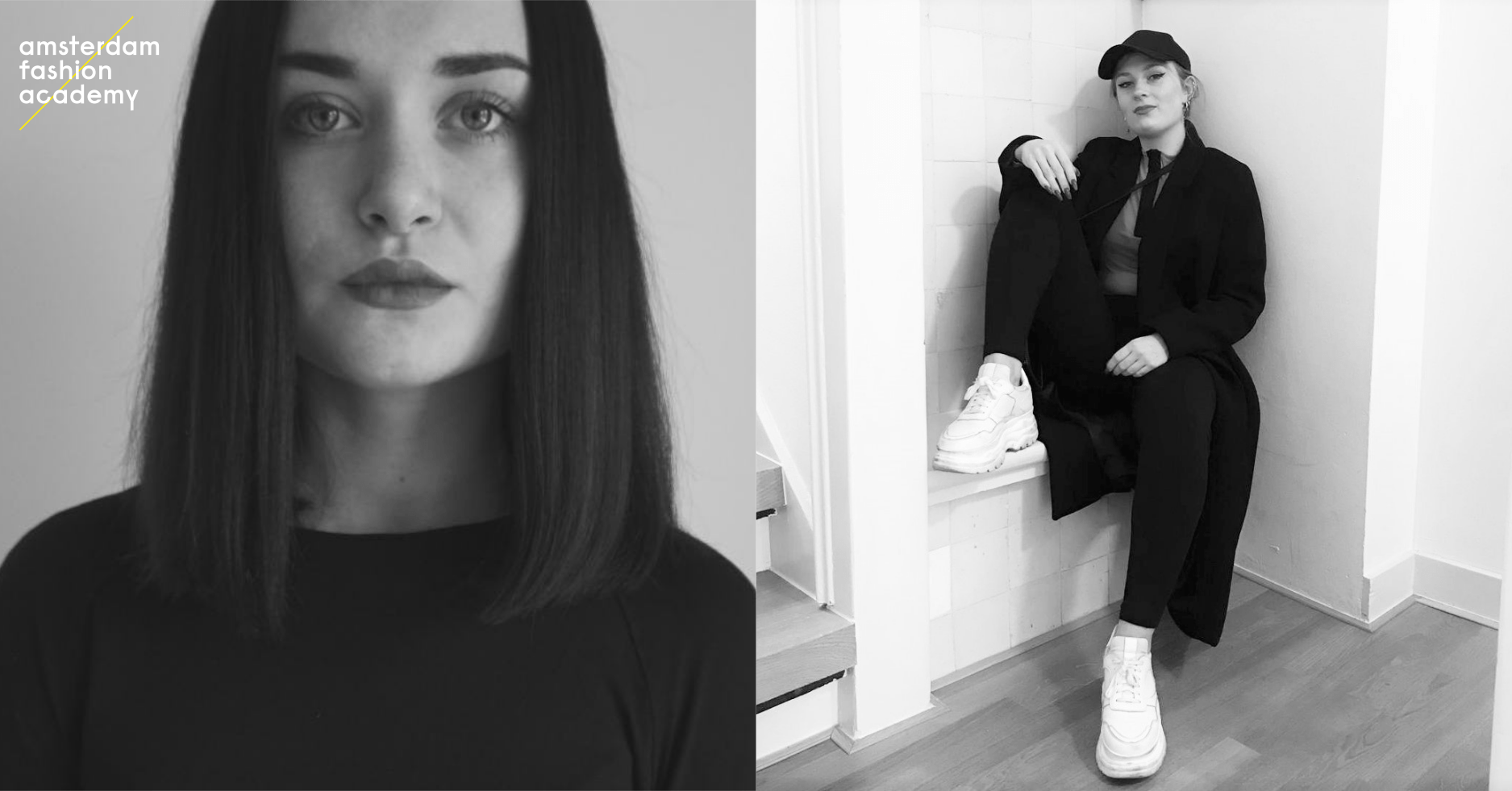 2019 Bachelor's (Honours) degree Fashion Design alumnae, Evelina Anglickaite and Myrthe van der Leden, will present their collections in London and Vancouver fashion shows.
Evelina Anglickaite will showcase her capsule collection at Fashions Finest 10th anniversary event during London Fashion Week. "My evening-wear collection translates the Japanese aesthetic principles into modern day fashion design, inspiring the audience to think and dress in harmony with nature".
Read her interview on britishstylesociety.uk
Below, photos about two outfits designed by Evelina and presented at the Amsterdam Fashion Academy's fashion show at ParisFashion 2019 last March. Photos by Atze Pictures. Models: Cindy Koopmans and Sanja Jankovic.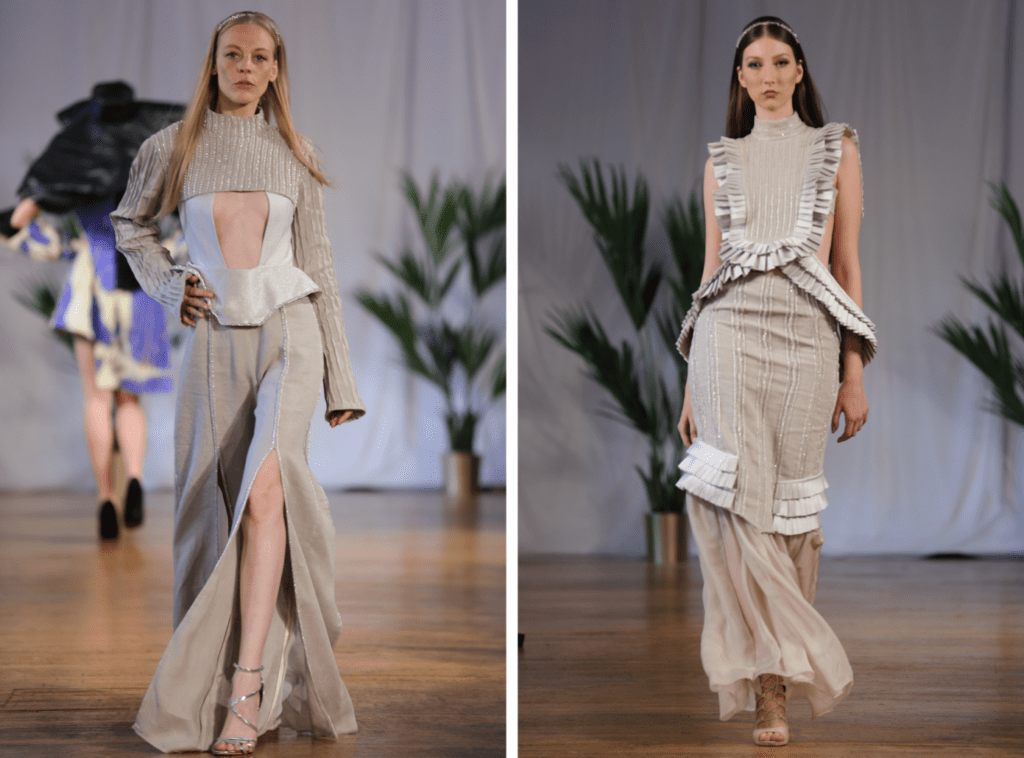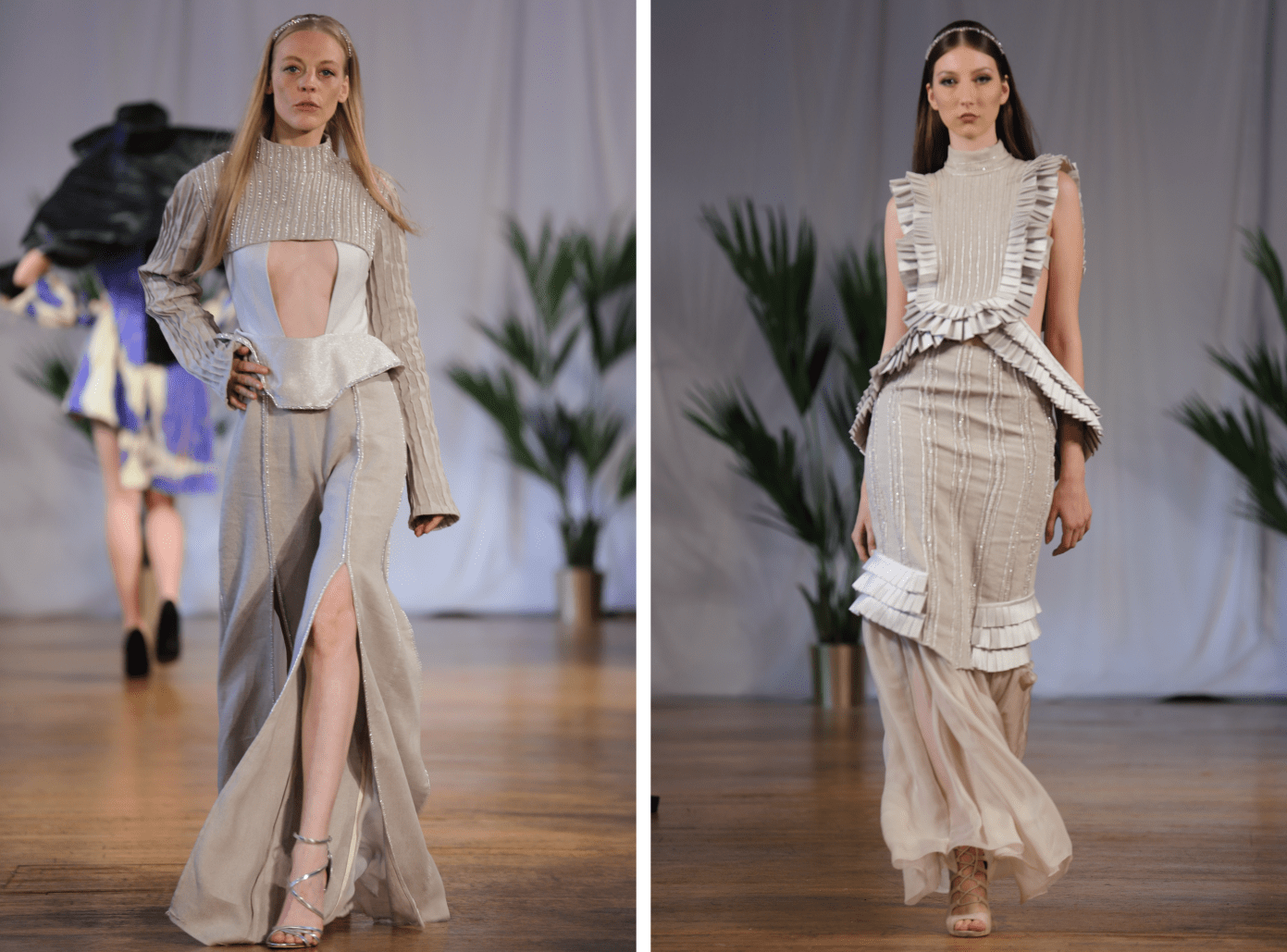 Myrthe van der Leden will present her graduate collection at VFW Vancouver Fashion Week for the S/S 2020 Season. Myrthe is the only Dutch young fashion designer who has been offered a sponsorship to attend VFW. "The collection 'Coup d'état' is inspired by the North Korean Culture and visually represented trough a Western point of view".
This runway event is one of the fastest growing fashion weeks in the world, and since 2001, Vancouver Fashion Week has acted as a stepping-stone for emerging designers to launch their creations into the fashion industry in hopes of one day appearing on the stages of London, Paris, Milan, and New York.
Just like it happened to renowned Dutch fashion designer Pauline van Dongen in 2011, VFW could represent an important stepping stone for Myrthe.
Below, photos about two outfits designed and realised by Myrthe. Photos by Maaike Daatselaar. Models: Donsie and André Edward Vyent.