Fashion Business alumna empowers startups to create styling guidelines
Do you have in mind a fashion business project but don't know how to start your company? That was the problem that fashion business alumna, Marianna had when she first visited the Amsterdam Fashion Academy more than one year ago. She found out that the Fashion Business part-time course would have been the best opportunity for her to turn an idea into a real brand. Marianna completed the short course in Fashion Business in June 2018. This is her story.
I am Marianna Vakalopoulou, 35 years old and I come from Greece. I am a stylist with 17 years of working experience in almost every relevant field (cinema, tv series, catwalks, music clips, ads, personal styling, image branding, fashion start-ups).
After I moved to The Netherlands in 2017, I started to think about my new project and the next step in my career. That was the reason why I registered to the Amsterdam Fashion Academy for the Fashion Business part-time course. My main gaol was to get a better insight into how the business of fashion works and understand better the different sectors of the fashion industry, such as e-commerce, market research and marketing campaigns.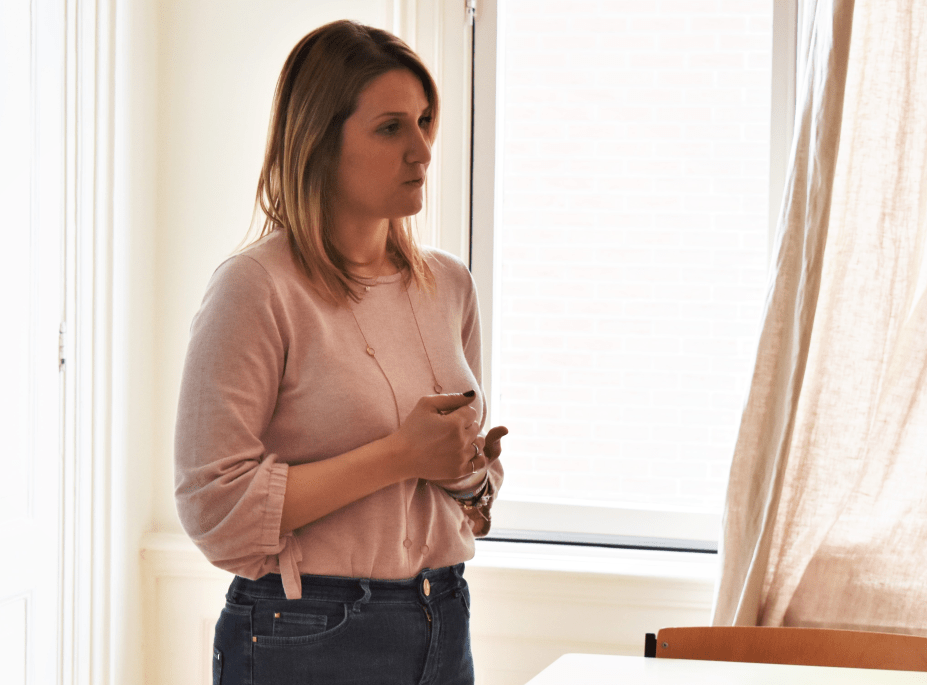 The course at this inspiring international fashion university was really enlightening. The customisation to my needs and the personal attention that I received during the whole programme was the best part of it. The biggest challenge that I had to face was the development of my own strategic and entrepreneurial skills, a challenge that helped me at the same time to find out and set up my new career project called "StylistaaS".
The idea of StylistaaS came up by the end of the fashion business part-time course, while a friend of mine called and asked for my styling help about her outfit in her new job position. Throughout the styling sessions we had, it was obvious that people are struggling to stay up to date with all the latest trends while at the same time they need to customise their own style to the overall company culture. This case and the experience that I already had, coupled with the knowledge that I just gained from the course were more than enough to trigger me to begin my own company and bring style to the people.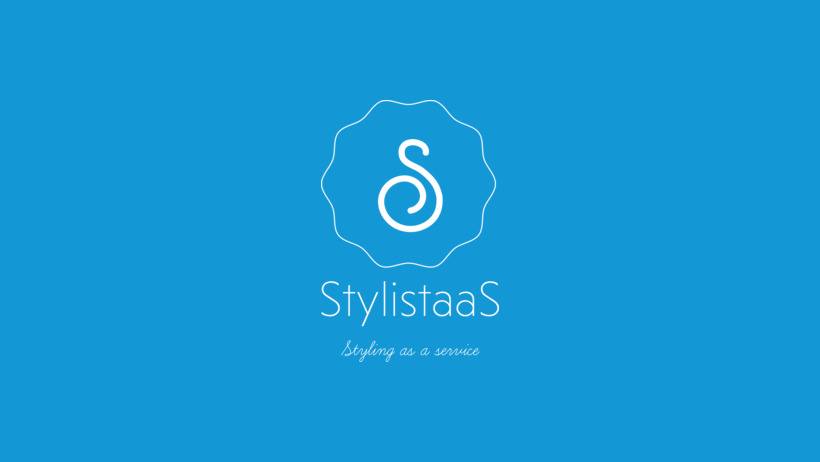 StylistaaS is created by 3 co-founders:
Myself as CEO. I have 17-year experience as personal stylist and co-founder of a pretty successful startup that merged Augmented Reality technologies to physical locations.
Antonis Argyros as Product Owner. Antonis is a senior manager with 20-year experience in creating and growing innovating teams. He was an early adapter of the lean startup methodology that has been implemented successfully in various projects/startups.
Theo Makryniotis as CFO. Theo is a C-level executive that has been active in the retail market for almost 20 years.
Our key goal is to empower startups, innovation teams, freelancers, high-paced professionals, companies and, in general, employees by translating the company's cultural and brand rules to styling guidelines.
Two are the key differentiation points with our approach: a) unique value proposition. From the research we have done all these months, we haven't seen any other stylist offering worldwide targeting exclusively to professionals and their companies and b) productive combination of personal styling with AI. Even though the core of our offering is still based on a personalized approach by our talented stylists, we are developing machine intelligence tools that could help us scale our offering when needed.
While Marianna continues to develop her own company and this-year's Fashion Business part-time course students just completed the programme , it is already time to build up the next (small) group of students. The Fashion Business part-time course will start again on the 4th of October 2019. Applications are open!