Fashion Files 2019: one year of students' projects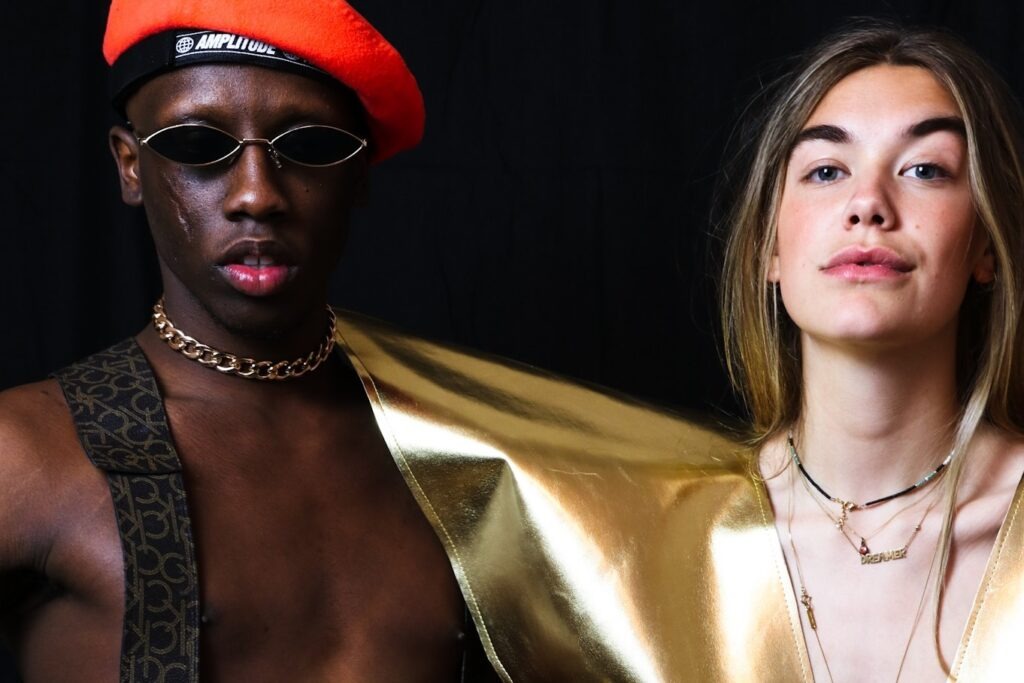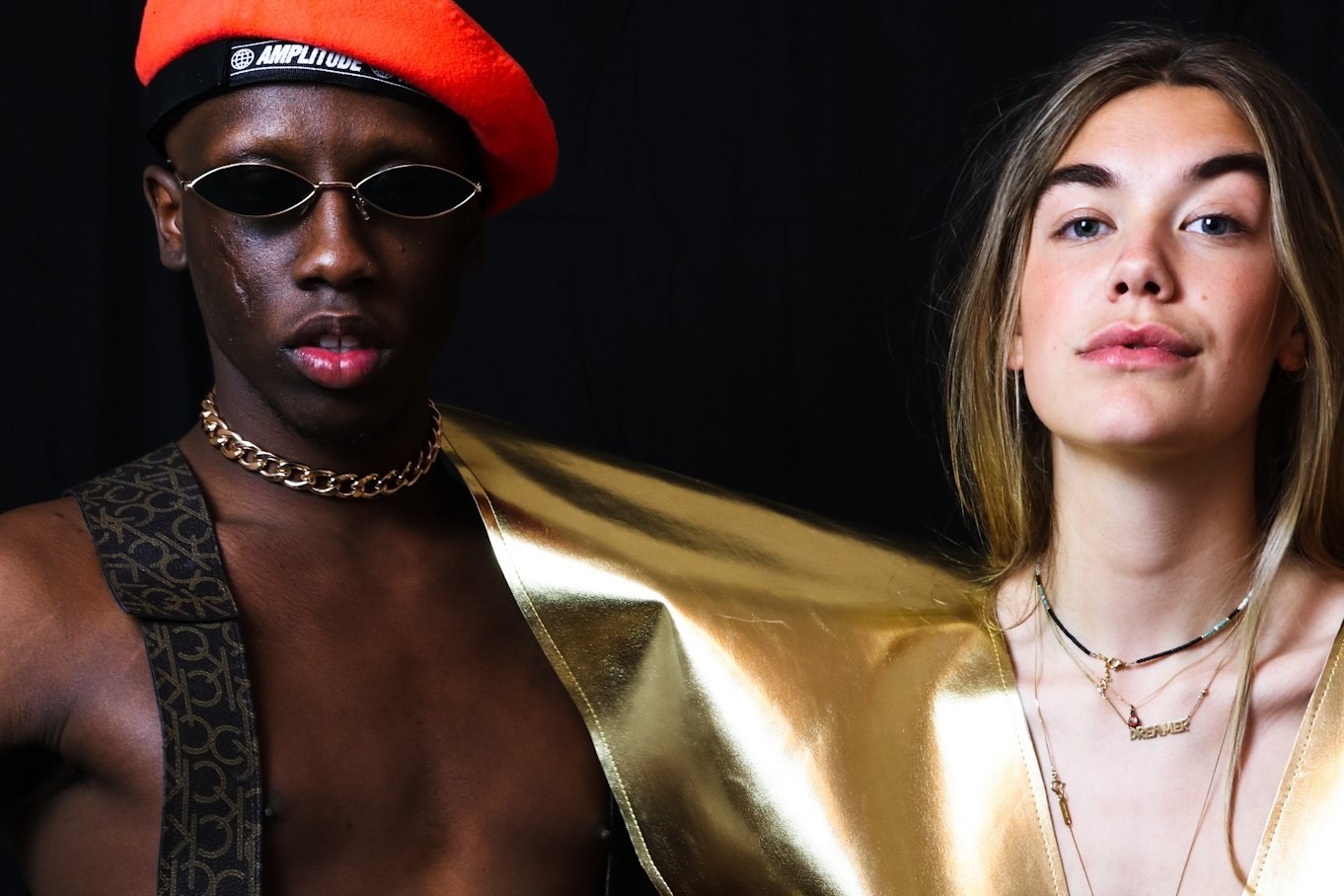 Written by Rosemonde Wang.
Always been curious about what students do at fashion university? Wondering what can you learn in a fashion school? The academic year has successfully wrapped up with the exhibition "Fashion Files 2019" that took place last Thursday, 6th of June 2019. The fashion event welcomed students and families, and fashion lovers. From garments to sketchbooks, visitors were able to look at projects, collections and all students' achievements.
Together with the fashion exhibition, we offered a workshop on Design Methods for Sustainability, opened to everyone interested in sustainable fashion. Our lecturer Alexandra Barker talked about the need in fashion world and discussed better methods for sustainable fashion through practical examples.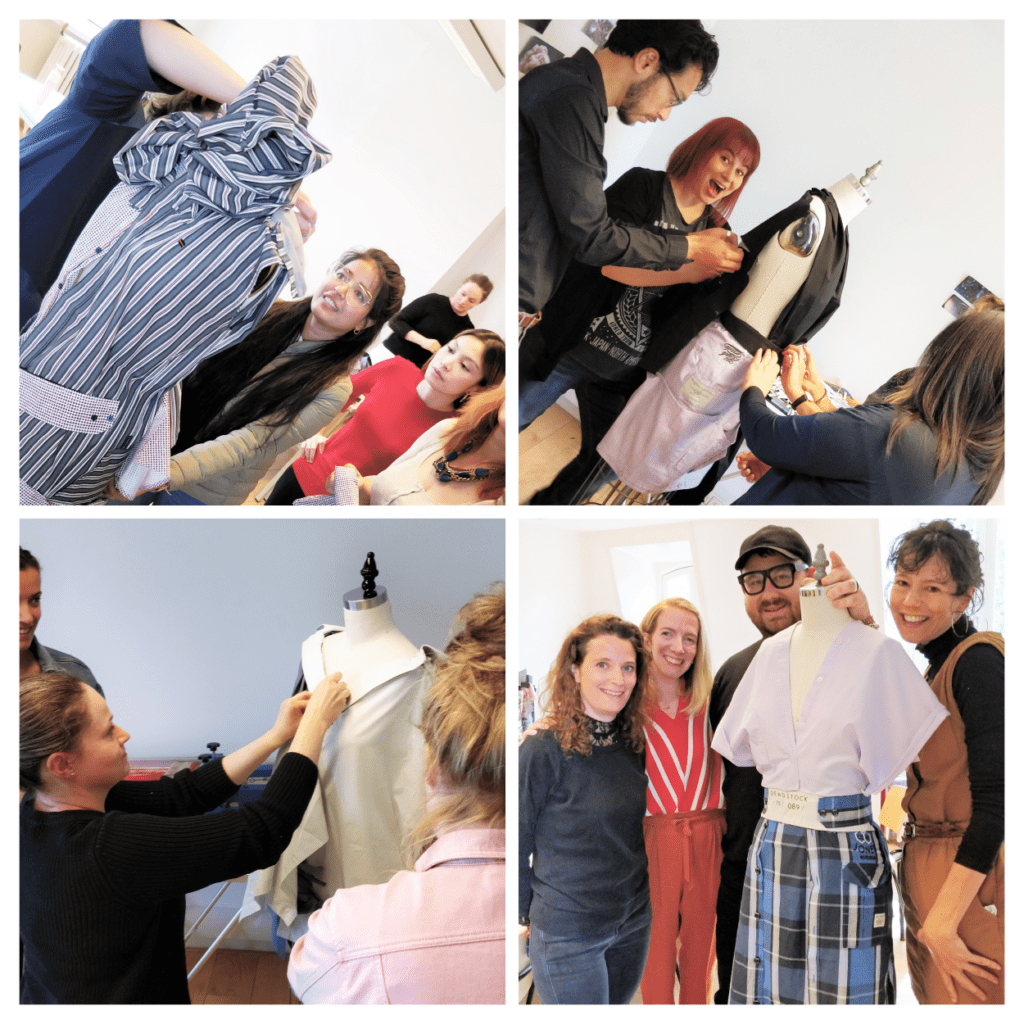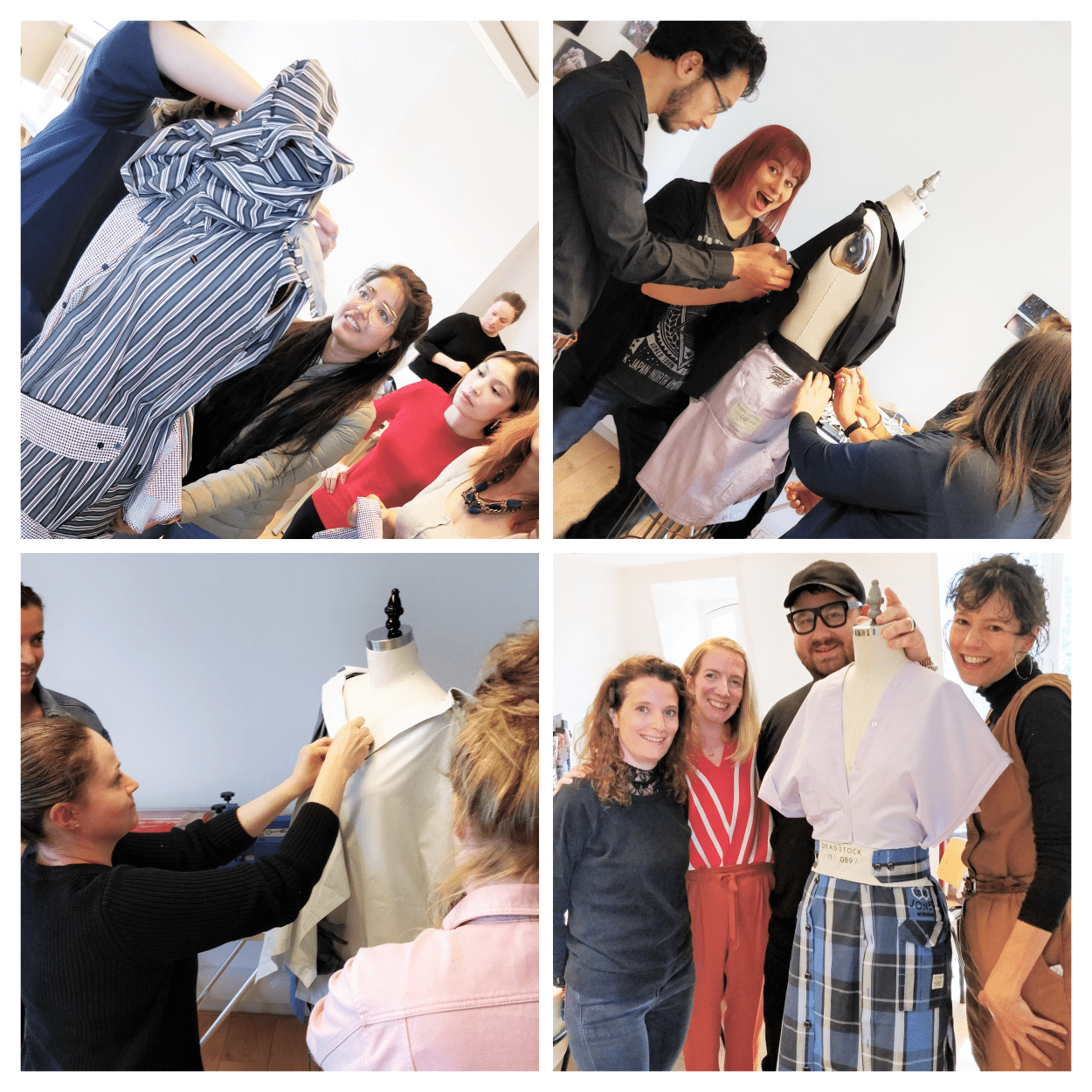 All floors of our boutique academy hosted the final works of the students, including garments realized by the Foundation and Fashion Design Bachelor's degree students. Foundation student showcased a collection realized according to the principles of sustainability.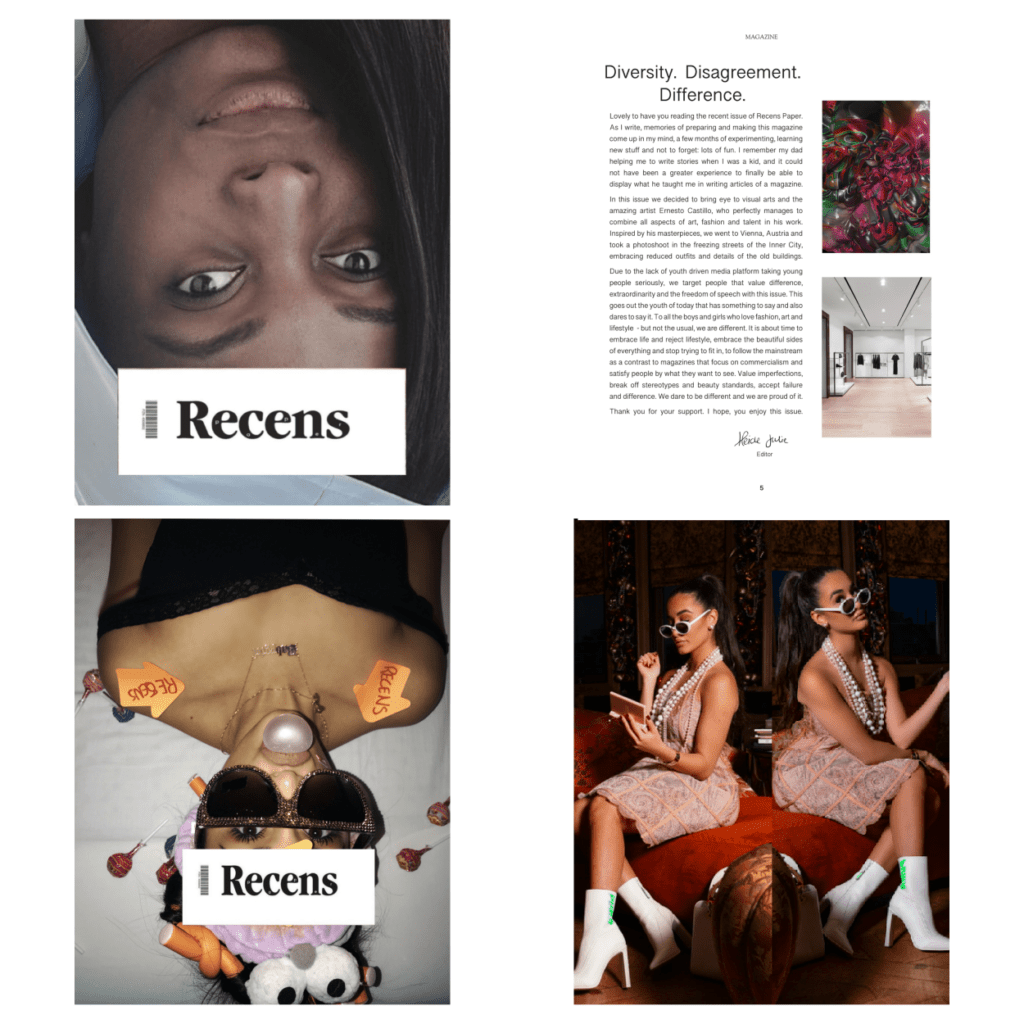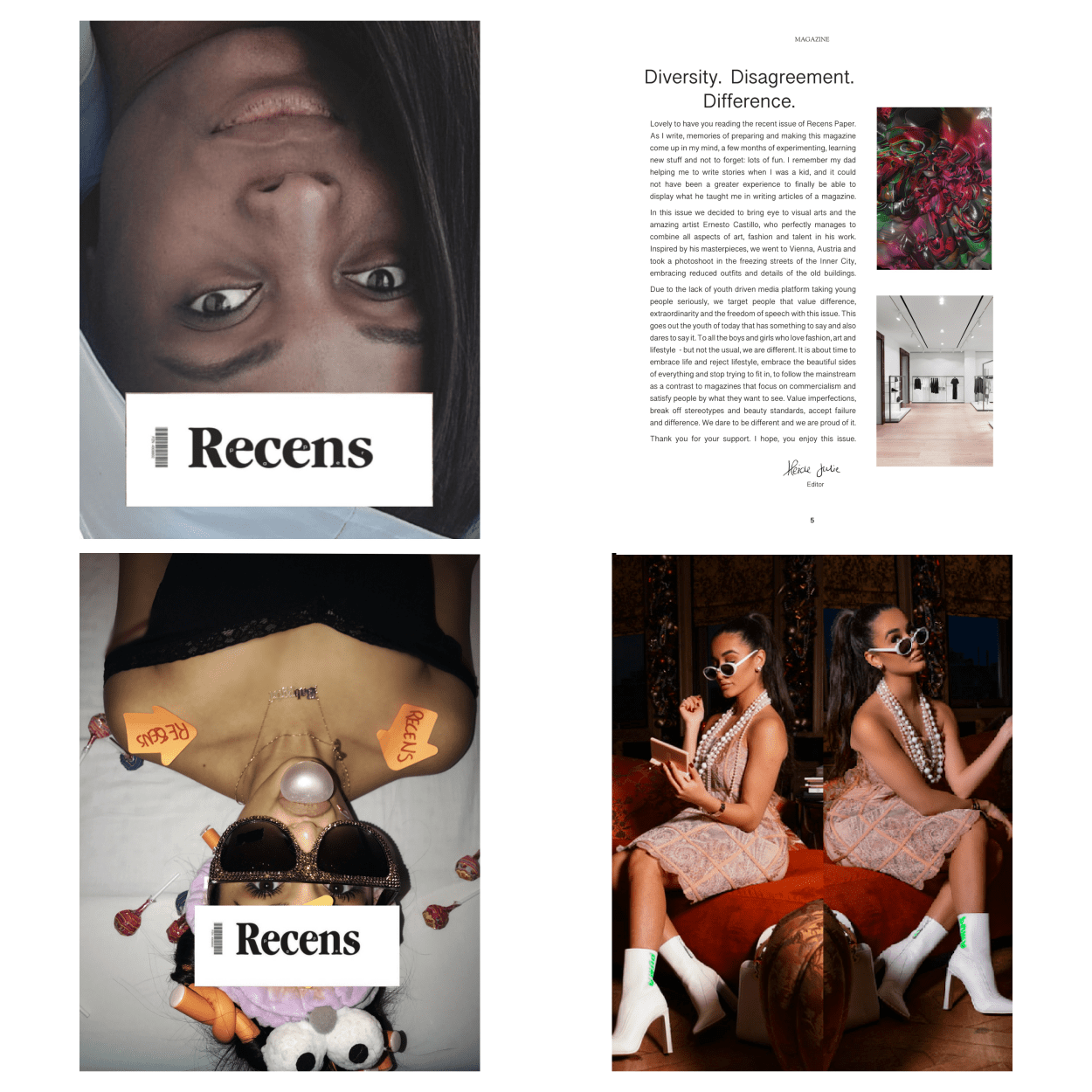 Fashion Files 2019 reserved big attention to the first-year students of both bachelor's degree programmes, Fashion Business and Fashion with Textiles Design. The Fashion Business (Hons) BA students worked on editorial photoshoots based on the style of Recens Paper and creating their own editions. While keeping the magazine style, they added their own editor's notes, customer profiles, influence and inspirations, besides, of course, photoshoots they realised all around the world. The magazine spreads youth culture, including creative and unique work of young people, breaking the border of typical magazines.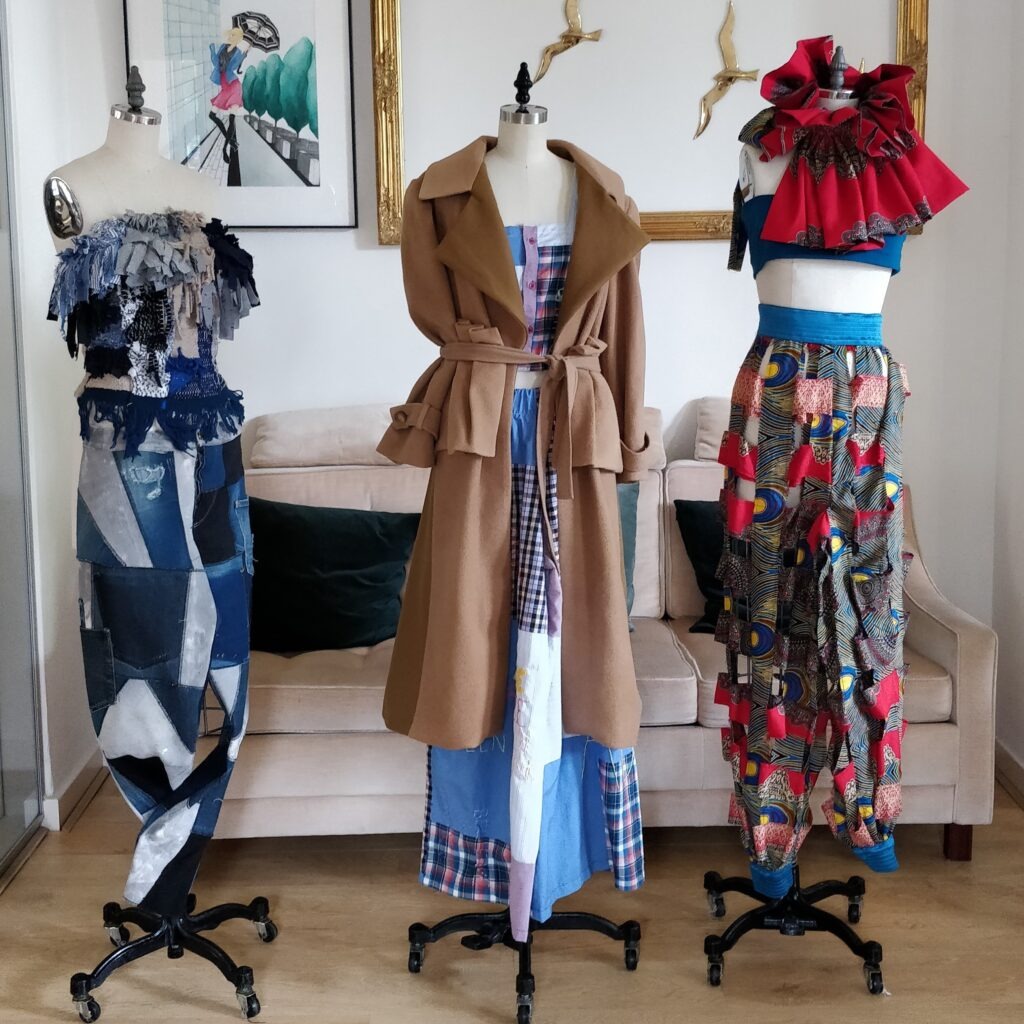 On the other side, the first-year Fashion Design (Hons) BA students -besides constructing white shirts- contributed to this year's sustainable fashion collection. These garments, created by re-using old fabrics and materials, have been exhibited at ABN AMRO bank in the central Dam Square, Amsterdam. Furthermore, one complete wall has been covered by the illustrations created during the Fashion Illustration module with professional illustrator Tessa de Graaf.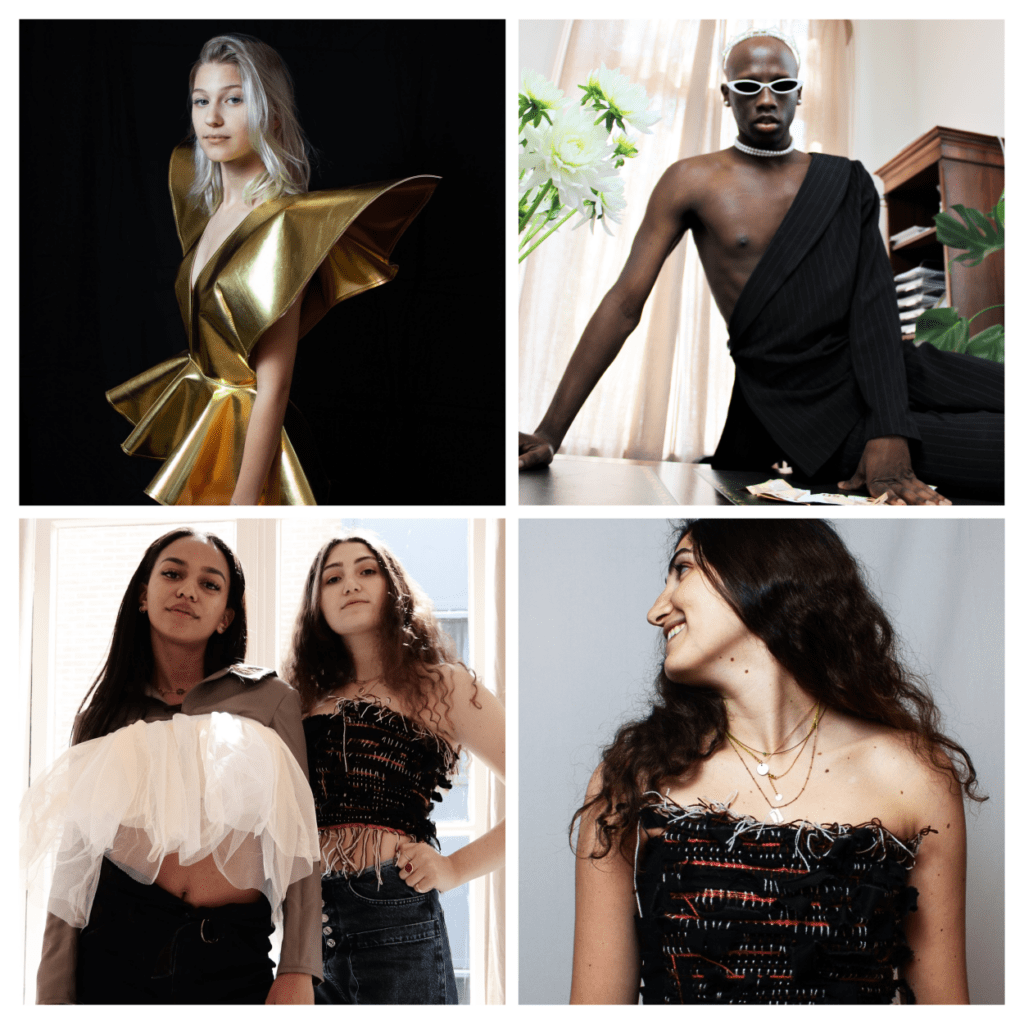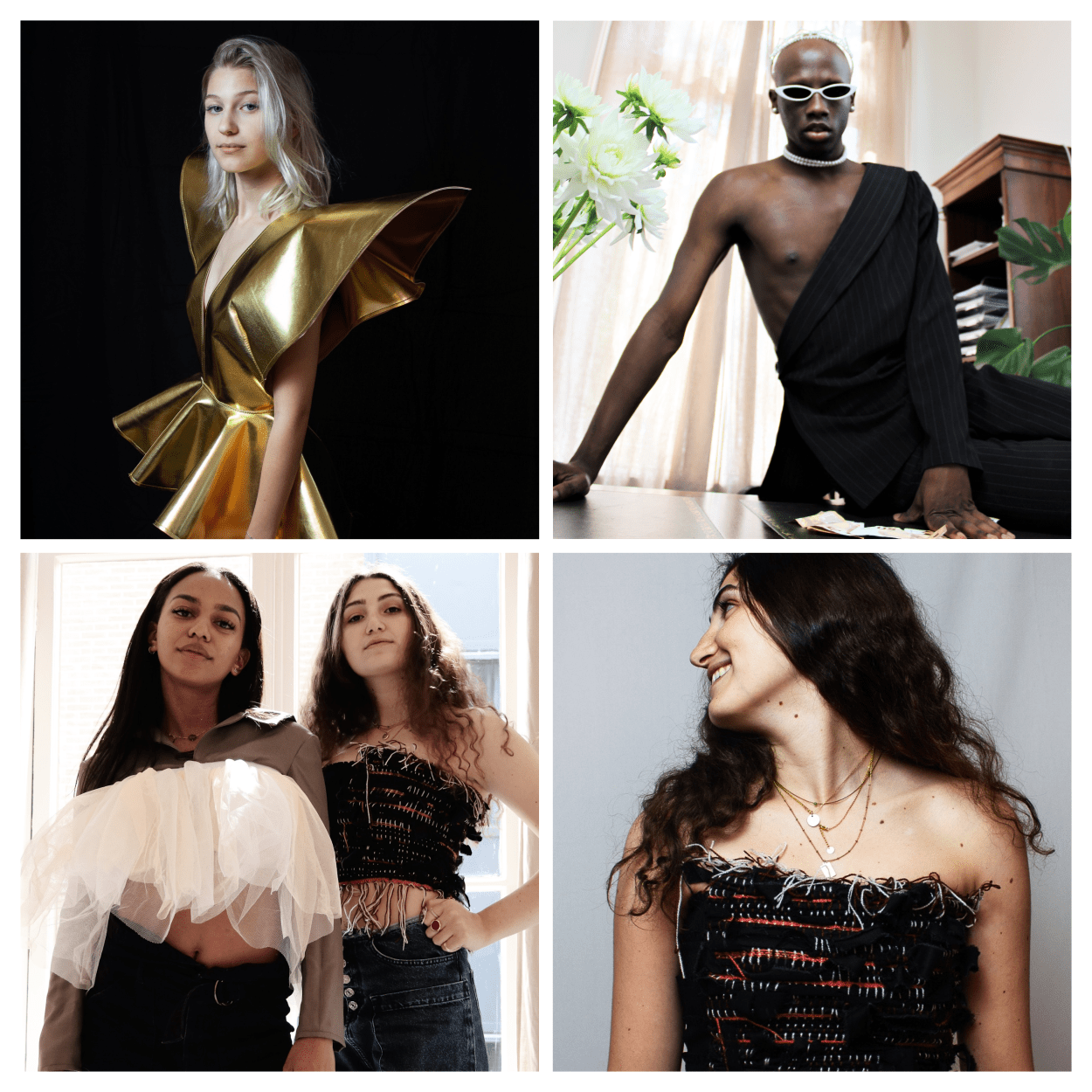 *from upper left clockwise: Jessica Khun, Tafari Lake, Noémi van 't Lam, Léane Amram
During the afternoon, the first-year students of both Bachelor's degrees and Foundation worked together in a vibrant photoshoot. While some of them were also acting as models, the Fashion Business students had to style the pieces realised by the Fashion with Textiles Design and Foundation students. "Under the direction of our lecturer Giancarlo Pazzenese, they turned the production room into two photo studios. We have been very pleased to see such a collaborative atmosphere among the students who put all their creativity, energy and skills in this activity. The outcomes show a pretty high level", Cristiano Carciani, Head of Academic Affairs, says.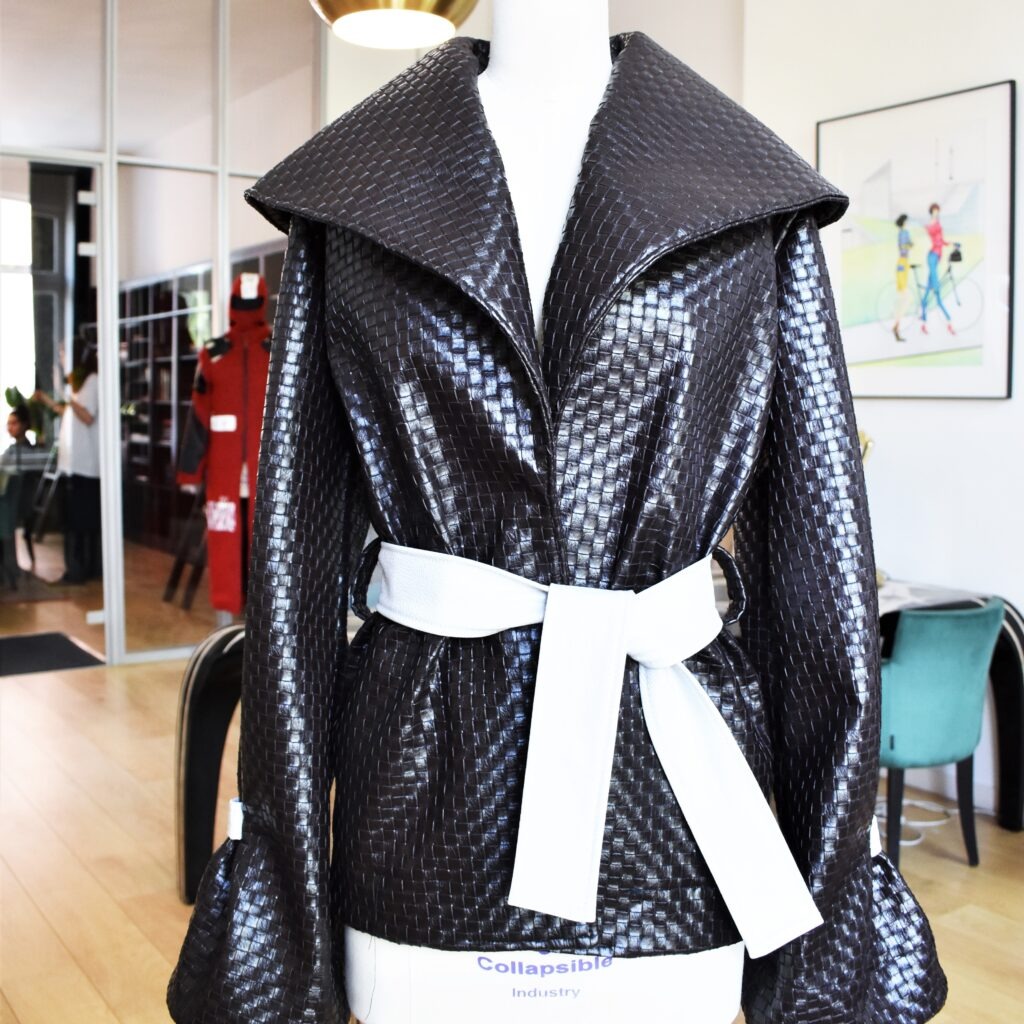 The 2nd-year students presented a collection of jackets and coats. This was a very complex final project that merges all skills learnt during the year. From custom-printed street style menswear to sophisticated haute couture-like trench coat, each student had the opportunity to realise a piece according to the favourite style and inspiration.
After a whole year working on dissertations and Final Major Projects, the 3rd-year students could finally present the outcomes of their hard works. The projects by the Fashion Business (Hons) BA students has a common focus: sustainability, applied to production, processes, materials and business models. Most of these are real projects ready to be rolled out in the future: from digital platforms for garment delivery and pre-owned luxury garments and accessories to a swimwear brand specifically designed for the Dutch market. A teaser of the final collections realised by the 3rd-year Fashion Design BA (Hons) students was also included in the exhibition. Another important stage for there students, who participated at ParisFashion 2019 last March with their own fashion show and who will have a dedicated fashion show at the Amsterdam Fashion Academy's Graduation Event 2019 on the 30th of June.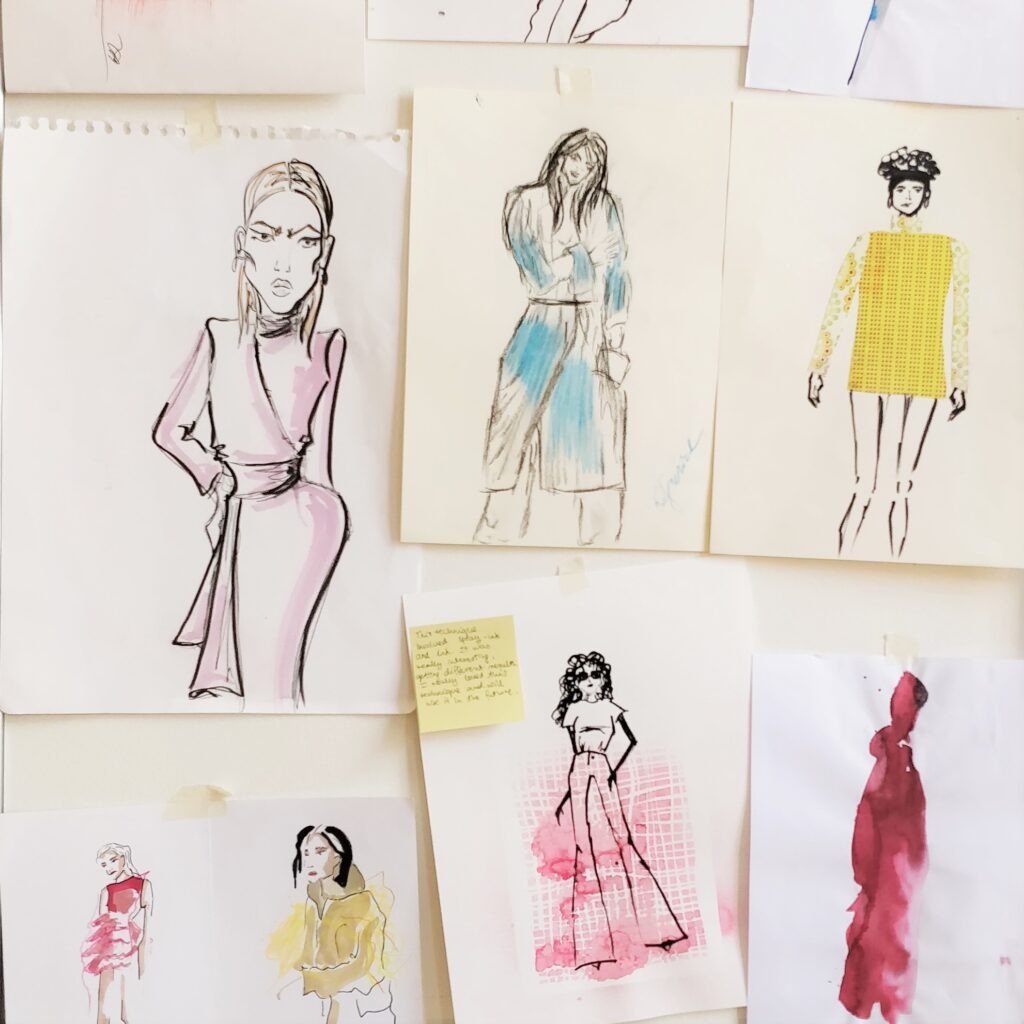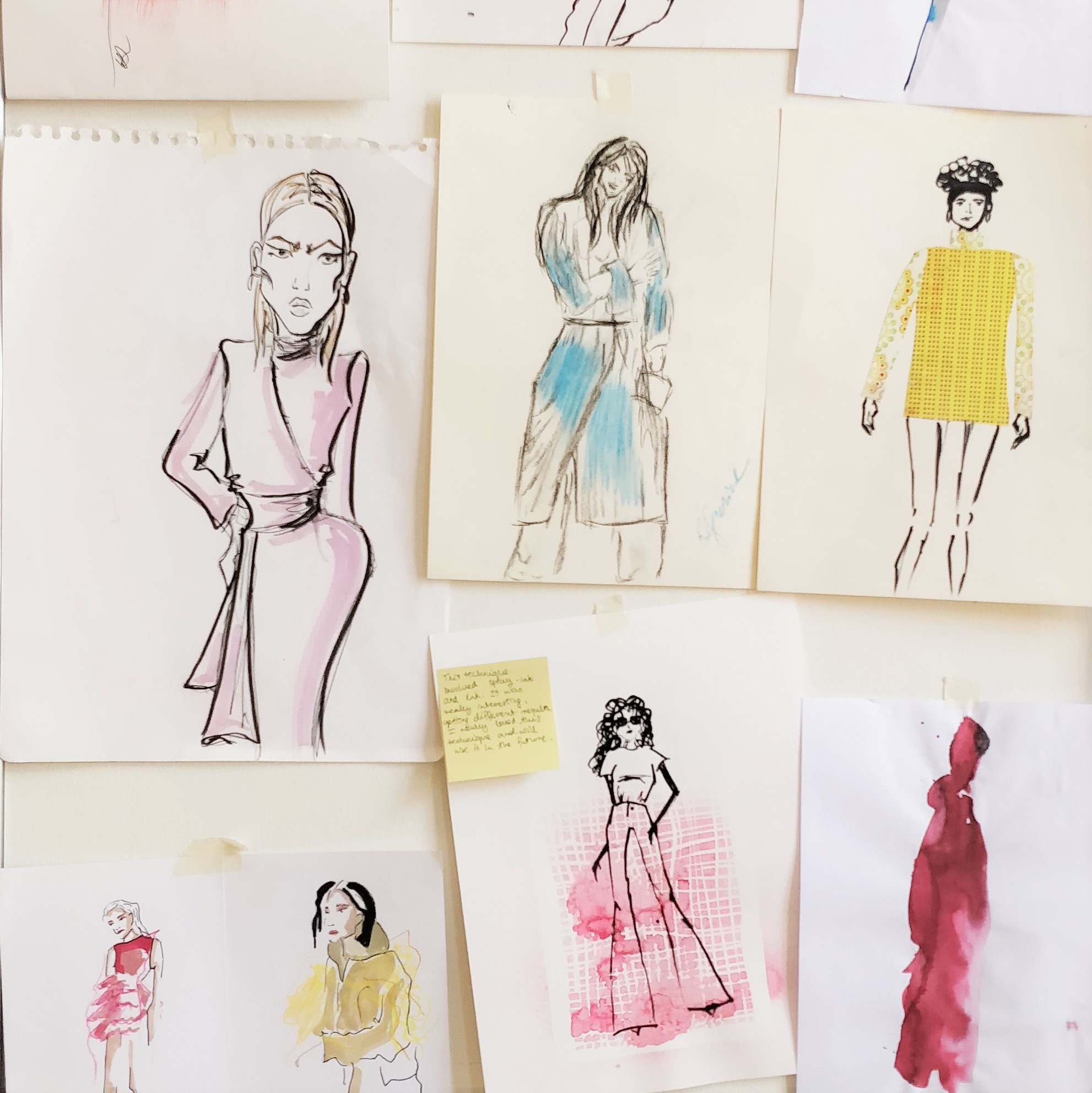 Sketchbooks and illustrations couldn't be missing at Fashion Files 2019, and visitors had the opportunity to leaf through the sketchbooks discovering the inspirations and the design processes followed by the students in the realisation of the collections.
The Fashion Files 2019 exhibition successfully ended, and students are now enjoying their well-deserved summer holidays. We are looking forward to seeing them again in September and waiting to welcome the students of the summer courses! If anyone is still looking for a university to start in September 2019, please do not hesitate to drop us a line to info@amsterdamfashionacademy.com.
Applications for Fashion bachelor's degrees and Fashion Foundation Diploma are still open. Check the Summer Open Days.