Coronavirus: we switch to e-learning. Face-to-face classes suspended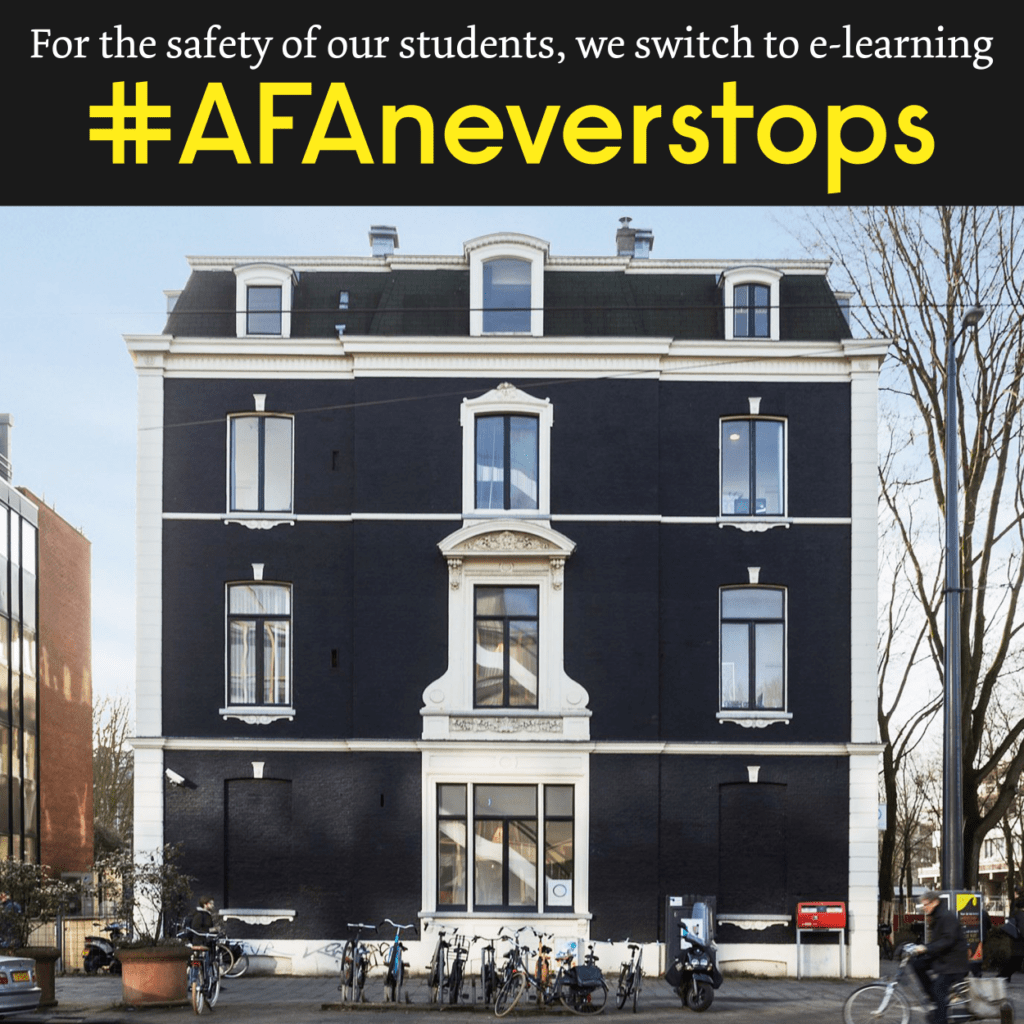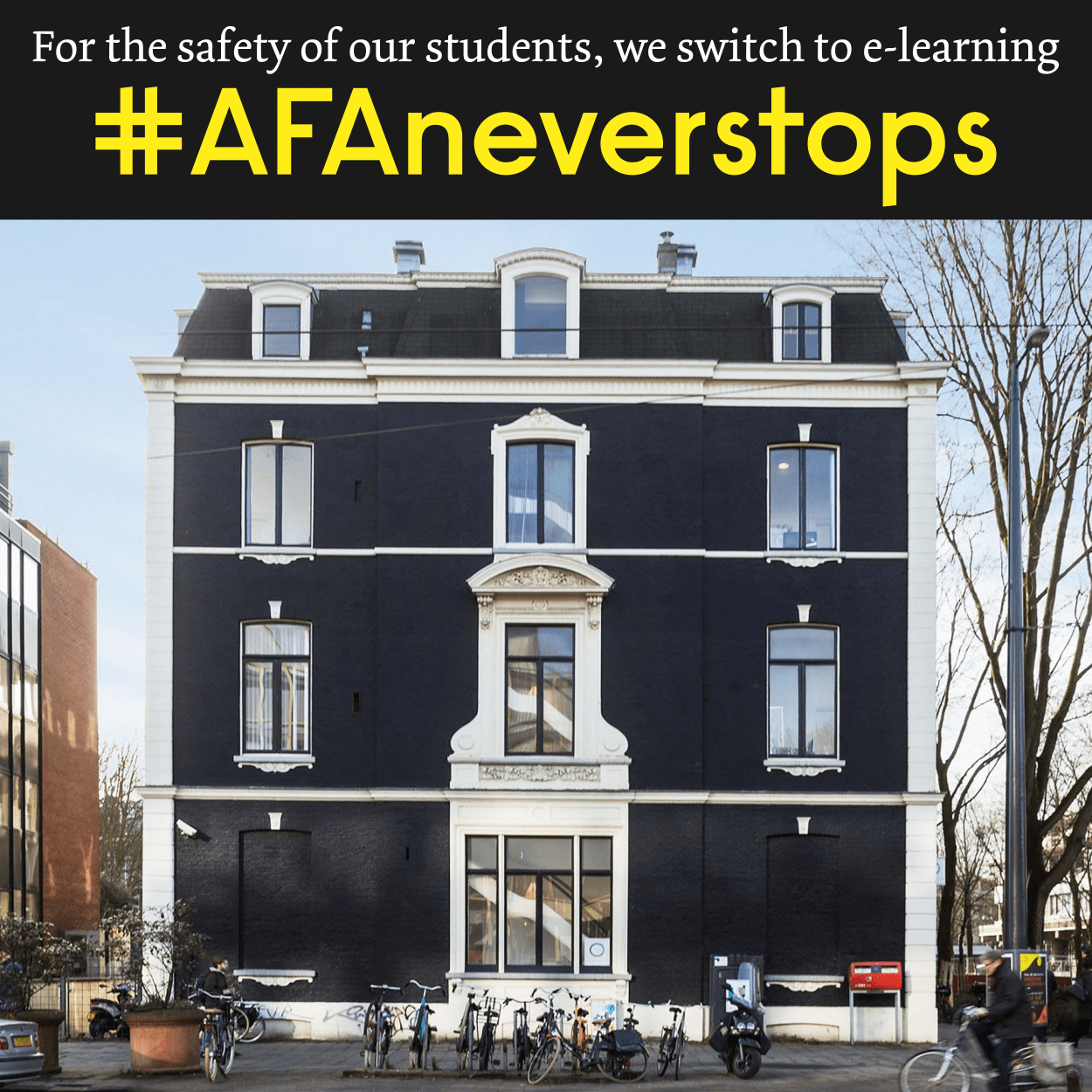 Dear students and parents,
The development of the situation related to the novel Coronavirus (COVID-19) requires the adoption of preventive actions to safeguard students health and wellbeing. We are aware that many international students might have problems in travelling to their home countries now or in a near future due to each individual countries restrictions.
For this reason and according to the latest decision by Vereniging Hogescholen en de Vereniging van Universiteiten (Association of Universities of Applied Sciences and the Association of Universities), from Monday, 16th of March onwards the Amsterdam Fashion Academy face-to-face classes will be suspended. In the next few days most classes will be resumed through an online platform.
Students who need to pick up materials from the Academy can stop by on Monday, 16th of March from 9:30am to 4:00pm. The Academy will be closed from Tuesday, the 17th of March.
In the next few days, the programme leaders will be in charge of communicating to students by emailing the instructions to access the virtual classes, as well as staying in contact with each student weekly.
Practical courses that require students to work at the Academy (such as pattern cutting) won't be offered and will be rescheduled. Deadlines will be postponed too to ensure that no students are disadvantaged by this.
Programme leaders will inform you which class will be provided online, and which one will be rescheduled.
We feel that the safety of students has our immediate priority. Stay calm, follow the lessons from your home and focus on your work. We will keep you regularly updated with news regarding the return to the Academy for face-to-face classes.
Please, remind these instructions:
If you are sick, your temperature is above 38 degrees Celsius and you have to cough, then call your doctor.
If you have been in an area where the coronavirus is prevalent -China (including Hong Kong and Macau), Singapore, South Korea, Iran, Italy- and have a cold or fever, please stay home. Call the doctor if the symptoms get worse.
Please wash your hands or disinfect your hands carefully. Please, follow the instructions by the CDC Centers for Disease Control and Prevention: https://www.cdc.gov/handwashing/when-how-handwashing.html
Avoid touching your face, don't shake hands and stay at home as much as possible.
For more information
On the websites of the RIVM and the Ministry of Foreign Affairs you can find the most up-to-date information about the coronavirus.
https://www.rivm.nl/nieuws/actuele-informatie-over-coronavirus
https://www.rivm.nl/coronavirus/covid-19/ QUESTIONS
https://www.rijksoverheid.nl/onderwerpen/coronavirus-covid-19/ frequently asked questions- about-coronavirus-en-onderwijs
The Ministry of Foreign Affairs provides relevant information for students who are abroad or are about to leave abroad: via https://www.nederlandwereldwijd.nl/ .
The National Coordination Centre for Traveller Information also offers this information: https://www.lcr.nl/Nieuws
Sincerely,
Paolo Boccardelli
CEO of Amsterdam Fashion Academy
Deborah Pulleyblank
Academic Director of Amsterdam Fashion Academy