BA (Hons) Fashion Design student designs collection for Wehkamp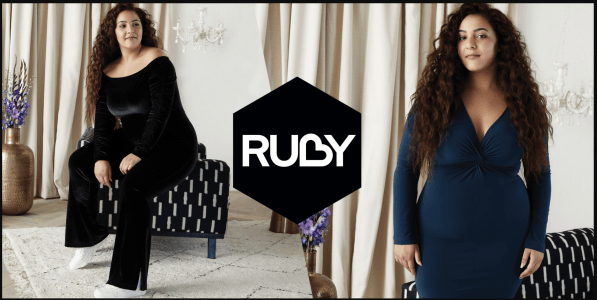 Together with Amsterdam Fashion Academy's fashion design student Sabrina Elena Marinus, Wehkamp is launching a clothing collection under the private label Ruby. With this, Wehkamp gives young talent the opportunity to design a collection for the general public.
The affordable Ruby collection consists of a festive capsule collection of 10 pieces designed for the younger target group of 20-30 years years old. The designer, Sabrina Elena Marinus is a final-year Bachelor's degree with Honours in Fashion Design student: "I am very proud of this collection and of course it is very cool that such a large organization like Wehkamp gives the opportunity to design a collection. With my designs I would like to inspire other women to embrace diversity, inclusion and femininity. My Ruby collection is therefore made to accentuate feminine curves. With an elegance and sexiness that reflects a woman's personality. "
Glenn Taylor, Chief Sales Officer at Wehkamp: "With this collaboration we give young talent the opportunity to design for a large audience. The collection is young, fresh and offers our customer a distinctive range that is not available anywhere else. "
"Collaborations with industry partners that we offer to all students at Amsterdam Fashion Academy are essential to keep education programmes relevant to what the fashion industry really needs from graduates. Through live industry projects and internships students can understand what working with experienced professionals means. We hope that this project with Wehkamp for the development of Ruby collection gave Sabrina the opportunity to start successfully her professional career," says Cristiano Carciani, Head of School at Amsterdam Fashion Academy.