Governance
Since the 1st of January 2020, the Amsterdam Fashion Academy is part of the Luiss Business School based in Rome, Italy, with a new and international Board of Directors.
The Amsterdam Fashion Academy has long been seeking to strengthen its international connections in an ever-globalising world and remain at the forefront of fashion. Since its creation in 2013 the Amsterdam Fashion Academy has been highly successful with its own brand of highly personalised, intimate education. It has built up exceptional ties with the fashion industry and developed its own international fashion community.
The governance structure of the Amsterdam Fashion Academy includes a Board of Directors and a Management Team.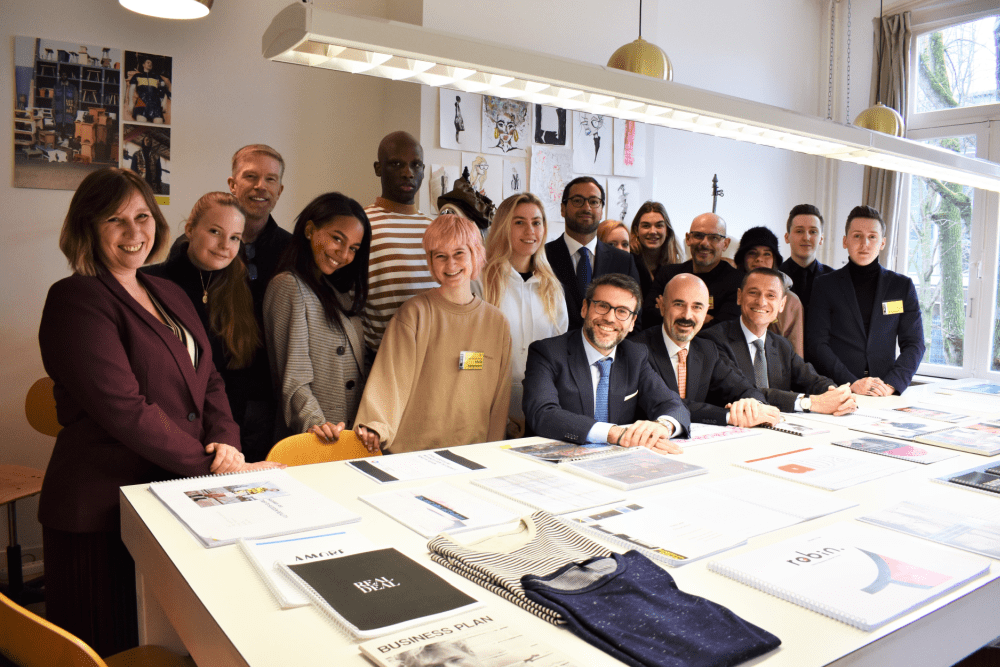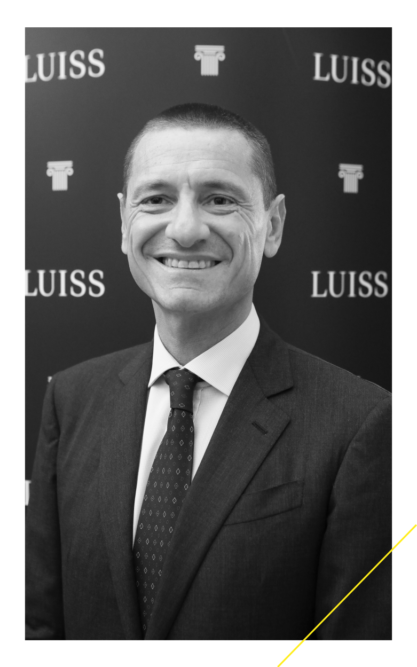 Giovanni Brugnoli
Chairman of the Board of Directors of Amsterdam Fashion Academy.
Chairman of the Board of Directors of Tiba Tricot Srl of Castellanza.
Giovanni Brugnoli is Chairman of the Board of Directors of Tiba Tricot Srl of Castellanza, a leading textile producer for sportswear furnishings and industrial fabrics.
As an entrepreneur, he had assumed the role of President of the Industrialists Union of the Province of Varese (2011-2015), currently lending his expertise as a Member of the Boards of the following organizations:
Confindustria Council and LIUC – Carlo Cattaneo University Association – Castellanza, (since 2009) • LIUC – Carlo Cattaneo University (since 2010) • Banca Generali (since 2012) • Previmoda Pension Fund (since 2013) • Confindustria Executive Board (July 2014- May 2015) and Vice President for Human Capital and President's Council Member (since 2016) • ALUISS – Liberal International University Association (since 2016) • High Council of Public Education – MIUR Ministry of Education (since 2017) • Fondimpresa Steering Committee (since 2018) • Chairman of Unimpiego Confindustria (since 2019).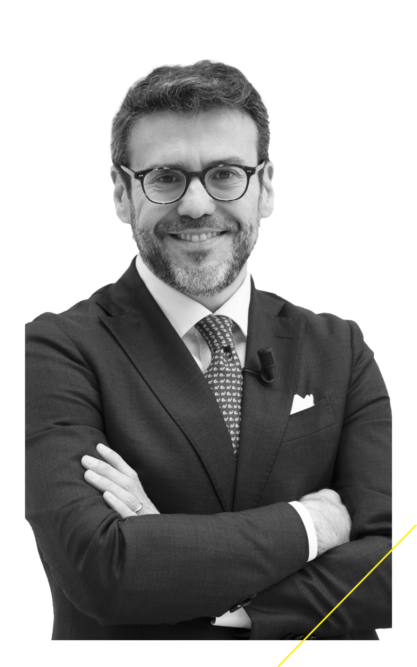 Paolo Boccardelli
PhD in Management.
CEO of Amsterdam Fashion Academy.
Dean Luiss Business School.
Paolo Boccardelli is the Dean and Director of the Research Centre for Business Transformation at Luiss Business School and Professor of Management and Corporate Strategy at Luiss University in Rome. He is the CEO at Amsterdam Fashion Academy.
Paolo is an expert on development and implementation of quality standards in planning and implementation of organisational changes, leadership and organisation in higher education, university adaptation and change, international and comparative higher education, globalisation of higher education systems, knowledge management and creative industries. Renowned speaker at International Conferences, he wrote the heading "Creative Industries" of the Palgrave Dictionary on Strategic Management.
During his tenure as Dean, Luiss Business School has achieved the EQUIS and AMBA accreditations and is going through AACSB. Furthermore, the School is now responsible for the Italian Chapter of PRME (United Nations Principles for Responsible Management Education) and member of the Global Business Schools Network. Paolo sits on many advisory boards, steering groups and committees, both in Italy and further afield, including EFMD where he is a member of the EQUIS Committee and an Advisor of Quality Services and Processes to schools going through EQUIS accreditation for the first time. Member of the International Advisory Board, Leeds University Business School and of the UPF Barcelona School of Management. President of the Commissione di Vigilanza sulle Società di Calcio Professionistiche (Covisoc) and President of the Commissione delle Licenze UEFA. Paolo is also Member of the Board of Directors at UBI Banca and of the Committee on the Governance for the football system's reform at Federazione Italiana Giuoco Calcio (FIGC), Designated Expert of International standing at the Australian Research Council, and Chairman of the Advisory Board of the Lars Magnus Ericsson Foundation.
For more information, please visit Luiss Business School website.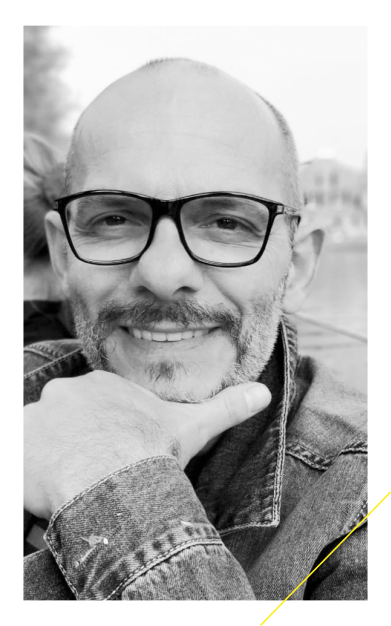 Cristiano Carciani
Head of School
MPa in Arts Administration
Cristiano Carciani currently holds the position of Head of School. He was previously Fashion Design Programme Coordinator at the International School of Design and Architecture, Universidad del Turabo, PR USA, until 2017.
Probably, because of his origins and his Italian academic background, Cristiano studied Haute Couture at the Accademia Koefia in Rome, and his creative experience with Textile Art and Non-wearable Art gave direction to an experimental teaching methodology. The application of unusual materials and artisanal construction methods are the students' projects most peculiar and attractive elements. Focused on a conceptual exploration of fashion design.
Another evidence of exploration and experimentation, comes from Cristiano's multidisciplinary approach in his professional design development. He has worked as an art director for commercial advertising, movies, temporary and permanent exhibition design.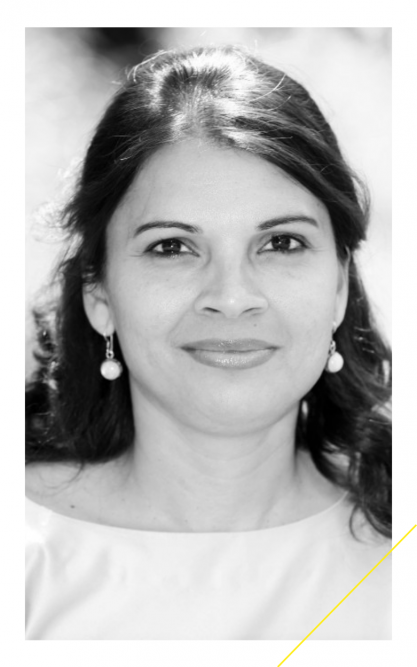 Radha Jethu
Associate Head of School
PhD in European Law
Dr. Radha Jethu-Ramsoedh worked for an international insurance company in the 1990s and has provided training to the banking and insurance industry for the Netherlands Institute for Banking, Insurance and Securities, a training and examination institute for the financial sector. It is better known under the name NIBE-SVV. Since 2010 she has worked for, among others, the European Fashion Business School and University of Amsterdam. She is also (co-) author of two publications; "International Ondernemen" and the English-language edition "International Business", published by Noordhoff and "Textile Labelling: A concern for the European Union?" Published by Ipskamp Printing.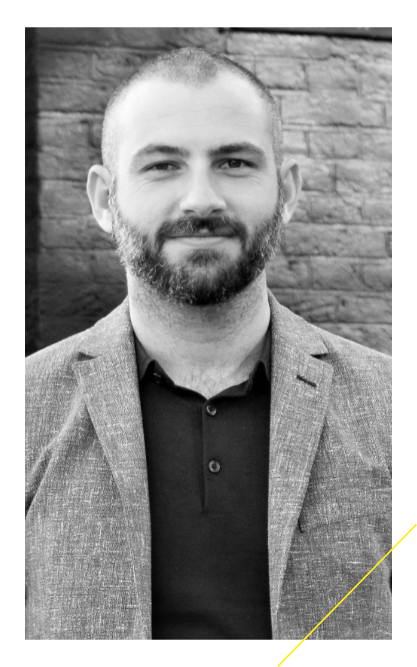 Luca Bagnaschino
Head of Marketing & Recruitment
MEd in English
After obtaining a Bachelor's degree in Communications from Università degli studi di Genova, Italy, in 2007, Luca Bagnaschino worked as Junior Communications Officer in Genova and as Press Office Accountant in Milan. After moving to Puerto Rico, USA, in 2013, Luca Bagnaschino obtained a Master's degree in English from Turabo University and worked as Social Media Manager for the institution itself. In August 2017, Luca Bagnaschino moved to Amsterdam and immediately took the position of Head of Marketing & Recruitment at the Amsterdam Fashion Academy.