2019 Fashion Graduates aim to clean up fashion
On Sunday the 30th of June 2019 the Amsterdam Fashion Academy celebrated the graduation of its students from the Bachelor's (Hons) degree programmes in Fashion Business and Fashion with Textiles Design, at the exclusive Andaz hotel in Amsterdam. The event included an open exhibition of some Final Major Projects of the BA (Hons) Fashion Business graduates and a fashion show presenting the final collections of the 2019 fashion graduates from the BA (Hons) Fashion with Textiles Design.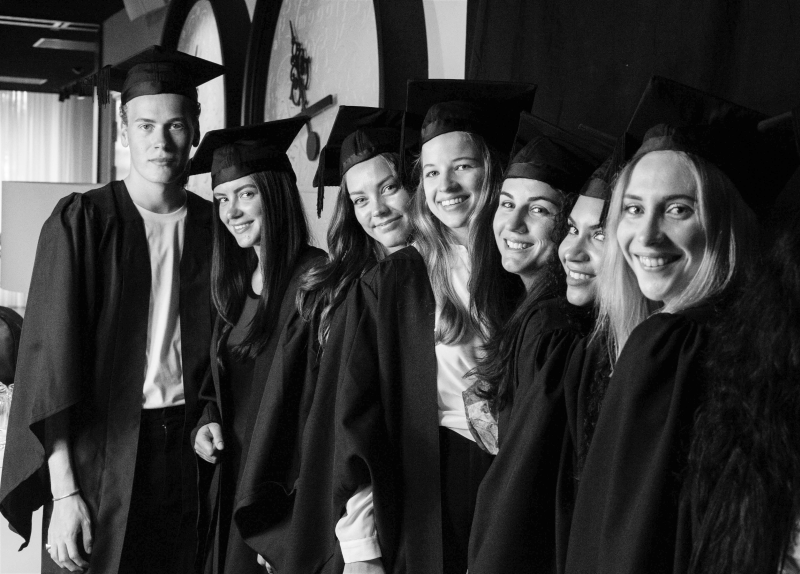 After an introduction speech by Cristiano Carciani, Head of Academic Affairs, the stage was set for a celebration of sustainable, highly creative and innovative fashion, as design graduates showed their final collections on the catwalk. This, together with the exhibited Final Major Projects of Fashion Business graduates, was the crowning glory of three years hard work, a culmination of skills, knowledge and creativity. Following on from this came the formal ritual of recognition: the graduation ceremony. Where tradition set the tone as student's clad in caps and gowns came forward to accept their degree from Cristiano Carciani and by doing so accepting the recognition for their endeavours and walking away as graduates. This new generation of 2019 fashion graduates are all determined to make their mark in fashion and change the industry into a more sustainable and humane one. One they can all be proud to be part of. We wish them all the best.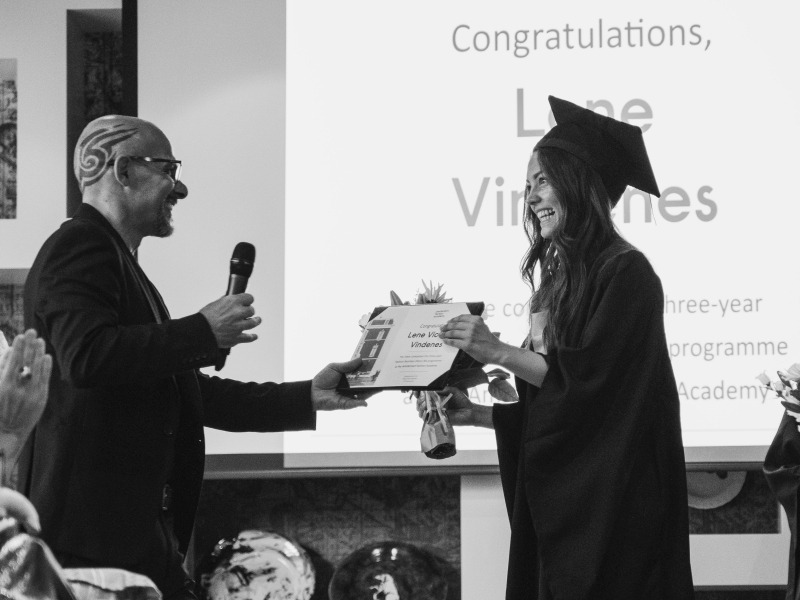 Photo: Ping Huang
"It's the third year in a row that the Andaz hotel is hosting our Graduation Ceremony. The cosy, elegant and charming spaces perfectly represent the Amsterdam Fashion Academy's characteristics. It's the perfect location to celebrate our 2019 graduates who have been personally guided by our international teaching staff during the last 3 years. Finally, each one of them is ready for a bright career in the fashion industry with projects and collections addressing relevant topics in today's society, from sustainable techniques to Japanese aesthetics and appreciation", Cristiano Carciani, Head of Academic Affairs.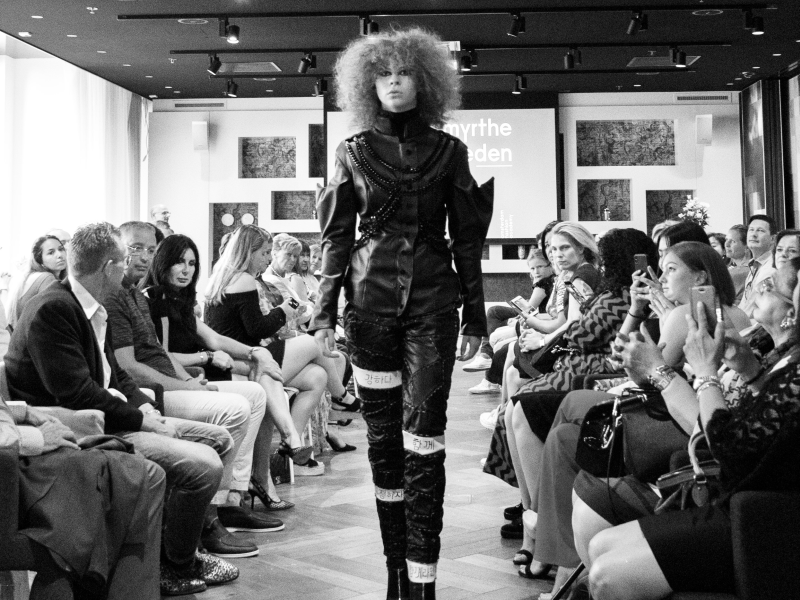 Photo: Maaike Daatselaar
Model: instagram.com/fridamvdw_
Make-up: Art of Colors makeup school
The 2019 fashion graduates arrived at our international fashion university three years ago full of the desire to learn and now, they are all highly-skilled and knowledgeable, not just in the practical skills they have acquired, but also as confident, self-assured individuals who are aware of how they work and of their own strengths and weaknesses. They have been followed by the teaching staff according to personal approach principle that runs this private fashion university.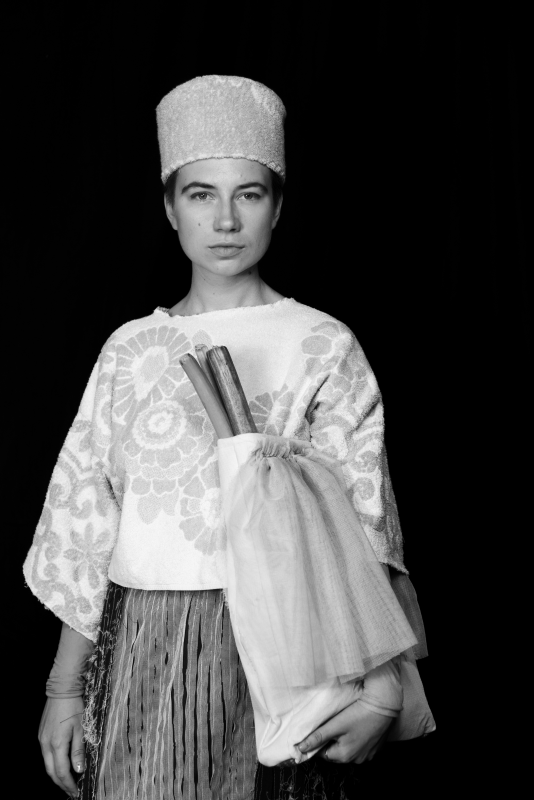 Photo: Maaike Daatselaar
Model: instagram.com/happyasasquare
Make-up: instagram.com/super.cala.fragilistic
The Amsterdam Fashion Academy is a private international fashion school situated in the heart of Amsterdam; this state-of the-art academy has become a hub of student-centred learning with a high level of personal attention while also focusing on graduate employability. The Amsterdam Fashion Academy prides itself on being a, small and personal fashion academy putting quality before quantity. In 2017 it moved to its current location in an elegant townhouse in the heart of Amsterdam, which helps create a more friendly and informal atmosphere where students can get to know each other better and inspire each other.