A conversation with Deborah Pulleyblank, Amsterdam Fashion Academy's Academic Director
With a student-teacher ratio of 7-1, Amsterdam Fashion Academy guarantees a level of personal attention and tuition that is the envy of large institutions. Promoting an individualistic way of learning, it is a veritable Valhalla for fashion mavericks.
Someone with great insight to the inner workings and changes of our Academy is Deborah Pulleyblank, Academic Director. We thought we would have a chat with her about her role and influence at our international fashion university.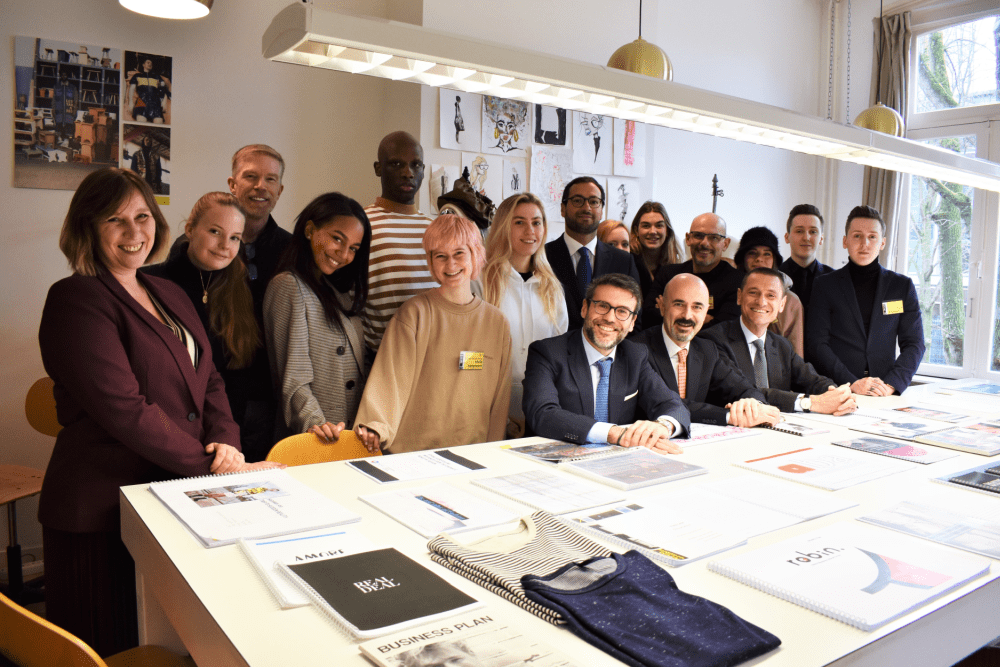 What is within your role as Academic Director?
My role is to provide strategic oversight for the Amsterdam Fashion Academy: where are we going? What do we want to be? How do we want to get there? I also work closely with the management team to help and support them in achieving targets. Furthermore, I am always available to provide staff development to some lecturers about teaching and learning.
What do you think are the most unique values of learning at Amsterdam Fashion Academy?
What we want to do is provide a nurturing environment that allows students to unburden themselves of the stress of being in a big environment not knowing people and being isolated or unsupported, and just be as creative as they need to be. Mistakes are supported as part of the learning process. Whereas within a big university you might need to wait before receiving feedback when you are stuck on a project, the benefit of studying at the Amsterdam Fashion Academy is that you are constantly surrounded by lecturers who can always support you. It is about having access to the right people at the right time when you need them.
What do you think the students gain most from those values?
I think that, by having access to the lecturers, our students are willing to take more risks as they know that lecturers are always available to support them.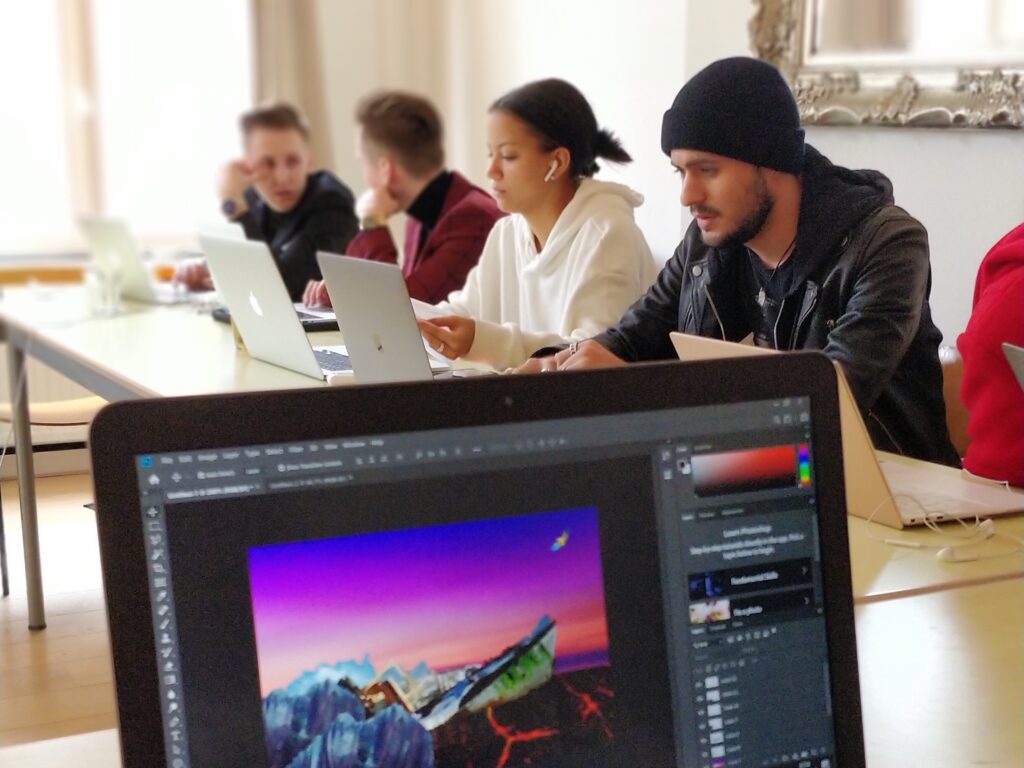 73% of Amsterdam Fashion Academy students are international: having taught in many other higher education institutes can you see the students directly gain from being within a more international surrounding?
Yes, absolutely. Quite often, particularly at more regional university or collages, you tend to be in the environment with people that have got the same backgrounds or come from the same place as you do. You almost get a very one-sided understanding of what life, diversity and culture are. When you are working and studying with people from different countries and communities, you get a slightly different viewpoint of what the world is, and you become more aware of cultural differences.
What area in fashion had the most change and development recently?
Sustainability, ethics, zero waste and circular fashion are the most discussed topics within the fashion industry for a while already. I think also that topics such as inclusion and diversity are now the biggest development and will have a significant impact in the future of fashion education. From an educational perspective, we are naturally very conscious of diversity and inclusion, so it is interesting to see how the fashion industry will manage and adjust itself.
Do these topics change the curriculum? And how quickly is Amsterdam Fashion Academy able to make changes to keep the programmes updated?
The fashion industry changes very fast, especially now during the Covid-19 pandemic. Therefore, during the summer 2020 we have completely reviewed our BA (Hons) Fashion Design, BA (Hons) Fashion Business and Foundation Diploma in Fashion programmes to align them to the new trends of the fashion industry. Our Professional Advisory Committee, whose members have experience in brands like Nike, Bulgari, C&A, Dr. Martens, supported and advised us to find the correct direction of the programmes. We designed 3 curriculum that prepare the students to have a successful career in the future fashion industry, in corporate or as entrepreneurs. We are quite lucky at the Academy. We have a flexible team and structure. This helps us to adjust quickly to new trends and to offer additional learning opportunities to the current curriculum.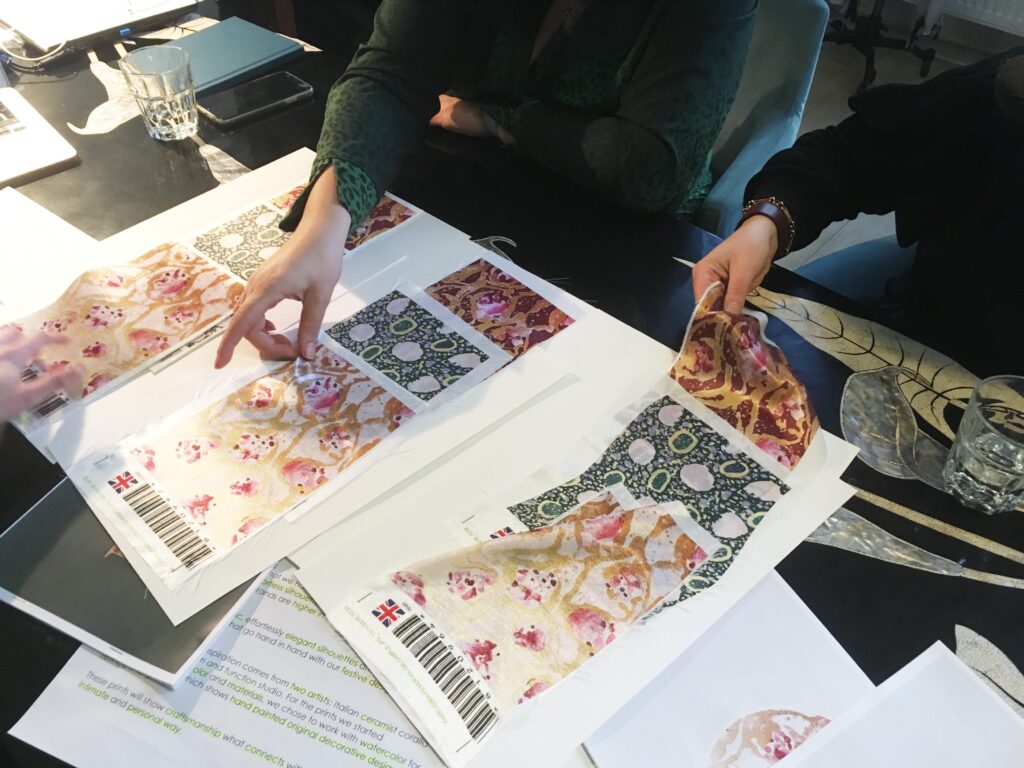 Is there a silver lining of Covid-19 for the Amsterdam Fashion Academy?
While I was in teaching education, I became conscious of how important integrating technology to teaching and learning was. When we realised that the lockdown was imminent and borders started to close, we felt the urge to let students go back home to get the students home safely. During the first lockdown in March, the entire team of the Amsterdam Fashion Academy turned the school into a 100% digital institute in only a weekend. We did not want to provide online classes with voice overs over power points, but we wanted them to be live sessions, including classes of fabric dyeing or drawing demonstrations. It was a very big ambitious task, but the team was incredible. We have two smart classrooms now where you can live stream from the Academy, so that students who are not able to come physically to Amsterdam can access the classes. I am very proud to say that from September to December 2020 we have been able to provide 70% of courses on-campus.
You have seen many students come and go, but what qualities do Amsterdam Fashion Academy graduates have that better prepares them for industry?
Confidence in their talents and themselves. Confidence to be creative and innovators. From the first year we work with each student in a Personal Development Plan, a process of self-analysis that leads to the identification of their real interests, motivations, skills and, ultimately, the right career path.
Written by Rebecca Victoria Light