WIN a styling summer course!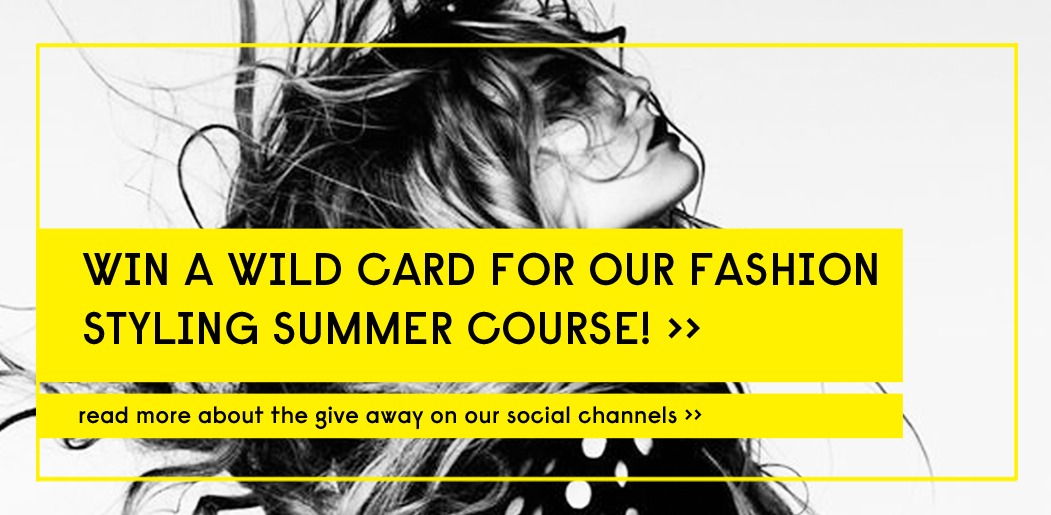 Do you want to experience how colour, clothing and accessories create style? Then this Fashion Styling Summer Course is for you! It is a one week course starting from Monday the 31st of July until Friday the 4th of August, from 10 a.m. till 4 p.m. – with a worth € 549 – for free!
This is truly a once-in-a-lifetime opportunity to unravel the mystique of fashion, style and sophistication. So make the most of this chance to enrich your life and elevate your knowledge and creativity to the next level!
WHAT YOU NEED TO DO:
Be creative and inspired. Every fashionista has a favourite designer or brand, so we are sure you do too! We are really curious to find out who or what this is and that's why we are asking you to take a selfie together with your all-time favourite. Now you may think that's just about impossible… but this is where ingenuity and creativity come in!
We don't expect you to go and knock on their front door, but rather think of a magazine with an interview of your favourite designer, maybe you have a great garment or accessory of your favourite designer or brand, or how about a brand store shop facade. It only takes a moment to take a selfie, one which could change your life for ever!
1: Take a selfie together with your all-time favourite designer or brand and post on Instagram
2: Tag yourself
3: Tag your favourite designer or brand
4: Tag #amsterdamfashionacademy
So, be original and creative! We will be choosing the most innovative, creative selfie on Tuesday 25 July and will announce the winner via our newsletter, Facebook and Instagram.
The winner will get a place at our highly-esteemed summer course: Fashion Styling from Monday the 31st of July till the 4th of August 2017.
Good luck!