Meet our graduates!

Graduates and class of 2017!
Another year has ended, and another class of Amsterdam Fashion Academy graduate! We would like to congratulate; Megan, Scott, Marlon, Julia, Shelley, Rosemonde, Wies, Michelle and Adam for their amazing work and we wish you all the luck for the next years. We are excited to see what the future brings! with great pleasure, we would like to introduce you to our 2017 graduates!

Name: Shelley Nathoenie
Course: Fashion Design BA (Hons)
Age: 20
Future goal: Is planning on continuing her career in fashion design!
Final Project: "For my Final Major Project, I have created a collection called the Sunset Cocktail Lounge. The theme that I explored is 'one's past', and the manner in which it shapes each and every unique individual. Whether it is the stories from a parent, grandparent, or events in one's own past, it all comes down to emotions and ideology that shape each and every one of us in a different way. Although we are all very different and unique, there are certain elements that remain the same in all of us, due to age and experience."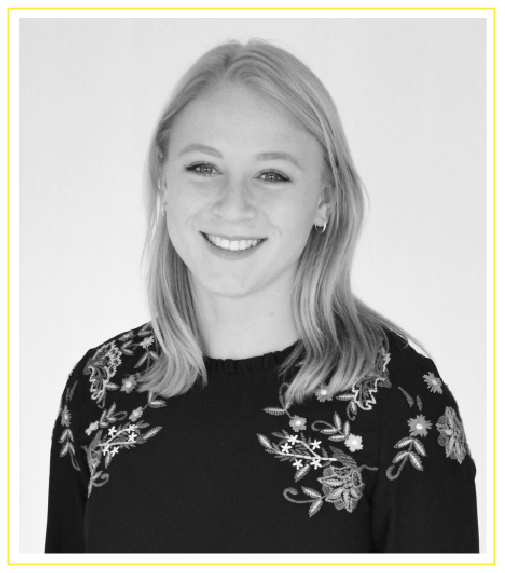 Name: Michelle Lochtenberg
Course: Fashion Business BA (Hons)
Age: 21
Future goal: Is planning on starting her Masters in Florence.
Final Project: "As much as I appreciate art and conceptual design, I have always felt more connected with commercial, no-nonsense, business concepts within fashion and lifestyle. With this perspective I started developing ideas for the Final Major Project: which led to the establishment of the label RVRSBLE. RVRSBLE is a single-product start-up offering T-shirts for 18-35 year olds valuing an easy-care lifestyle. This reversible T-shirt is the first on the market, and makes a change in style, mood or status possible with one simple turnaround."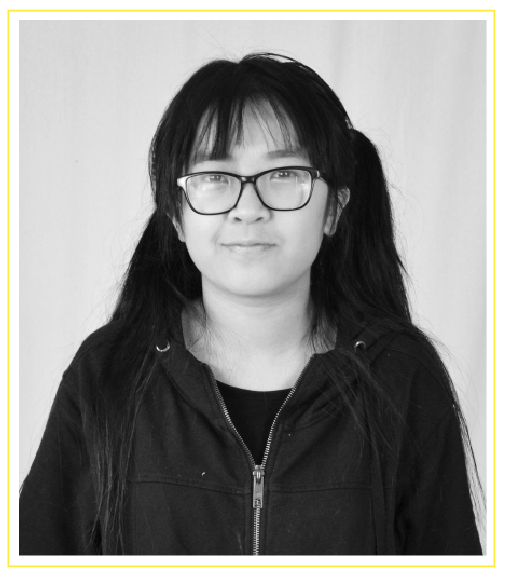 Name: Rosemonde Wang
Course: Fashion Business BA (Hons)
Age: 20
Future goal: Is currently looking to find a job in Shanghai, focusing on Visual Merchandising
Final Project: "After looking at different local Chinese fashion brands, the idea for my Final Major Project began. The focuses will be on bringing a Chinese Fast Fashion brand Meters Bonwe, into the European market. With an affordable price and wide range of choices, a large potential audience can be seen. Meters Bonwe is one of the largest fast fashion brands in China, targeting teenagers and young adults. With a case study on UNIQLO – a Japanese brand which had successfully launched in Europe and America, I made the visual look of its overseas market, and a marketing plan for the new market."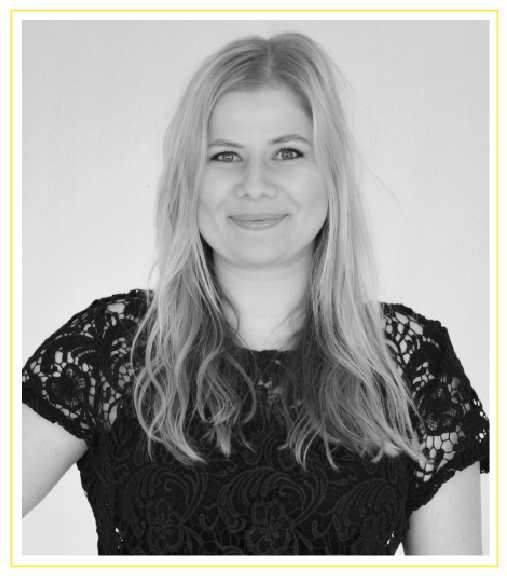 Name: Marlon Verhoeven
Course: Fashion Business BA (Hons)
Age: 24
Future goal: Is planning on working for a small creative fashion company in Holland.
Final Project: "The final major project has given me the opportunity to combine my creative design skills together with the business skills that I gained during my studies at Amsterdam Fashion Academy, by setting up a bag label called Paradox. Paradox is an Amsterdam based bag label. The brand identity is mixture of the Danish minimalistic and classy style in combination with the more outspoken Dutch style. The uniqueness of the paradox bags are the adjustable and changeable pieces, that can easily be attached to the bags with a zipper. This gives the bag an exclusive look for the day to evening and special events, giving the owner the opportunity not to change bags at any point during the day."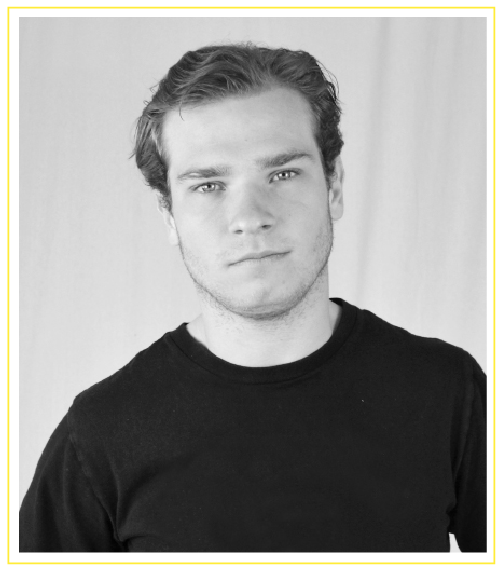 Name: Scott Lippens
Course: Fashion Business BA (Hons)
Age: 24
Future goal: Is planning on following a semester course at Sotheby's in the field of Contemporary Arts / Decorative Arts.
Final Project: "By creating a lifestyle collection, we are aiming to challenge the conventional ways of introducing and presenting a collection to the market. This is being enhanced in two different manners; through daring editorials and a matching catalogue. We are capturing a tale of a young customer and will be visualised and put in context of the life style products. The main reason why we are enhancing this approach is to make a strong introduction into the lifestyle sector so that we can enter the market in a convincing way."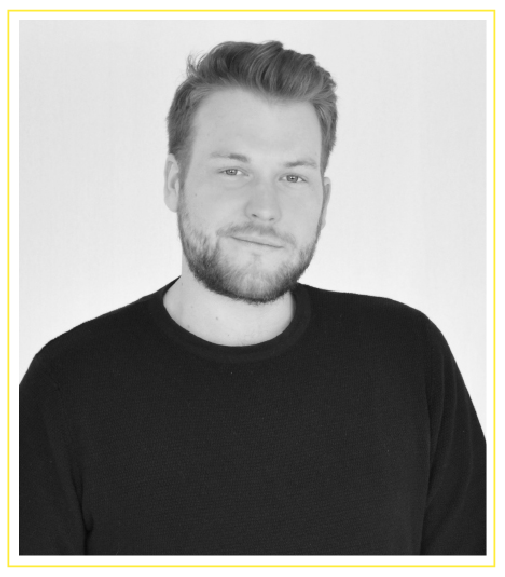 Name: Adam Favager
Course: Fashion Business BA (Hons)
Age: 27
Future goal: Is looking forward to starting his career here in Amsterdam.
Final Project: "For the theoretical part of my final major project I have chosen to produce a media kit for a print publication. The concept of this print publication proposes an answer to the declining sales of print media, whilst targeting a young creative audience. Through its innovative use of augmented reality it creates content and advertisements that will enable the viewer to have a fully immersive experience. This technology allows advertisers to reach out and speak directly to their audience; opening a direct channel for sales and social interaction. As a visual response to the project I will develop a brand identity and marketing campaign for the publication."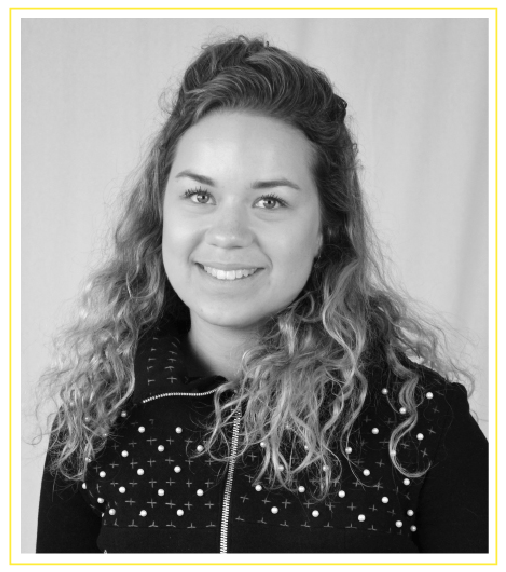 Name: Wies van der Donk
Course: Fashion Business BA (Hons)
Age: 22
Future goal: Is planning to travel the world, ready for the next chapter in her life.
Final Project: "For my final major project I will be creating a mobile application, "The Fashion Team" to help individuals to support and meet a group of people (amateur level) for fashion assignments such as photo shoots, fashion events and the broadening of one's portfolio. Within my own previous experiences with organizing photo shoots I have noticed it can be a great struggle to get a team of photographers, models, makeup and hair artists and stylists together that you can trust and have confidence in the attendance of the day."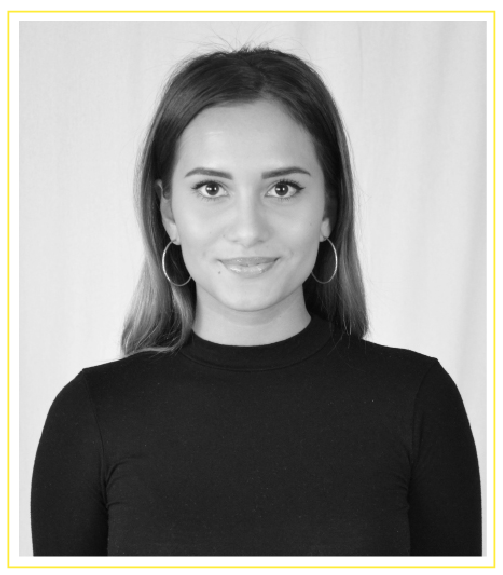 Name: Julia van der Drift
Course: Fashion Business BA (Hons)
Age: 23
Future goal: Is wanting to pursue a career in fashion marketing and PR in London or Amsterdam.
Final Project: "My final major project is based on the concept of starting my own fashion business, I have through my studies recognized that there is a lack of fashionable workwear that is also affordable for young professionals in the Netherlands. My business plan is to fill this gap by providing consumers with a brand that produces minimalistic and chic designs that cater to the preferences of these young professionals. Young professionals should be able to display their individuality and style, whilst at work and through my brand Forget Me Not the Label they will be able to achieve this."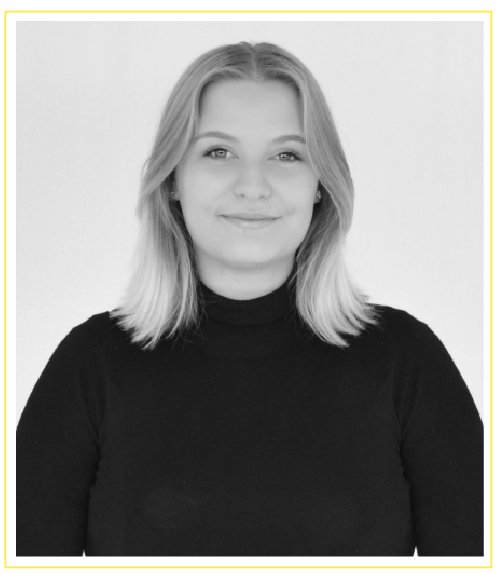 Name: Megan Burgers
Course: Fashion Business BA (Hons)
Age: 21
Future goal: Is planning on moving to Germany and start her career in social media, digital advertising and fashion marketing.
Final Project: "My final major project is based on creating a 'how to' agency that focuses on giving master-classes and traineeships, to educate those who either need to update their skills within social media, or who need to develop a clearer understanding and learn how to maximise the use of social media to create brand awareness and content. The company "Intersocial" will be located in Germany but will be looking at growing internationally using technology such as virtual reality, that enables the world to connect with people internationally."


Our first graduated class!
They have been with us right from day one! These graduates of class 2016 have certainly set a high standard for our current and future students to follow. Get a good impression of their cutting edge final collections and projects. Alicia, Manuel, Laura, Fanni, Sophie, Britt, Suzanne and Thi-Lien, we wish you a great future in the fashion industry.


ALICIA NASTENKO – URBAN ARROWS
Spring/Summer 2017 The story I attempted to tell through this collection is the story of my own moods and personal growth in the past years. By using the flexible dynamic lines, curves, 3D shapes and luxury fabrics I tried to create garments that are minimalistic on  the hanger but become alive on the body. They enhance natural curves and show respect for the female form.  I want to think that I managed to design the pieces that embrace the woman femininity and her uncompromising identity.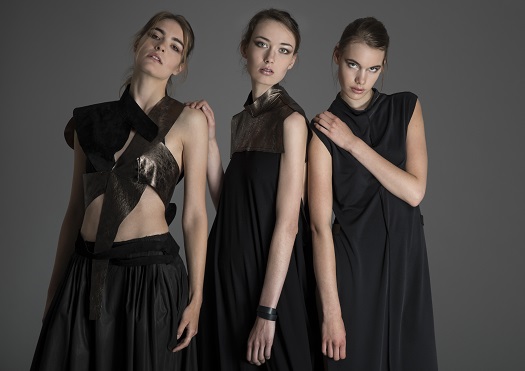 MANUEL CASTANO CALERO – SSANTOSS
A luxurious collection with modern designs recognizable true stylistic audacity, rich colors and artisanal craftsmanship. Inspired by the sensuality of volume, love for linearity and admiration for Latin art as well as historical/traditional architecture. Drawn from Aztecan culture, to the city, to perceive how opposite fabrics meet each other in a clean and subtle manner, dressing the modern working lady Fall/Winter 2017.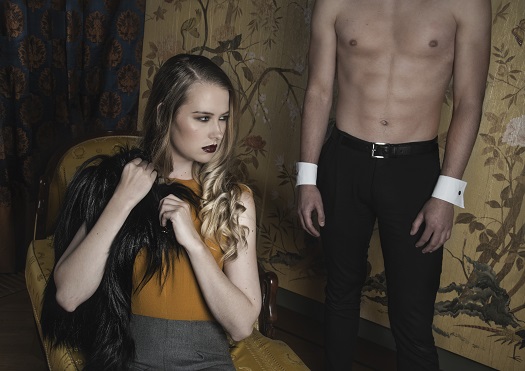 THI-LIEN KUIJL – THE GRIL WHO FEEL TO EARTH 
Spring/Summer 17 a collection based on the interest of perception of movements. To simplify movements into something we can feel. A soft movement can be translated into transparent fabric, and become solid and a solid garment can become soft to the touch.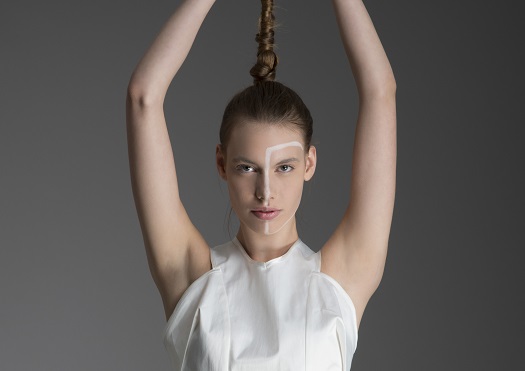 LAURA LEPRE – BIG IN JAPAN
I was inspired by Japan's traditional and modern architecture, culture and fashion; their many layers, details and interactive nature. I translated these elements into an interactive, layered and colorful children's wear collection with self-made and designed textiles combined with traditional Japanese fabrics.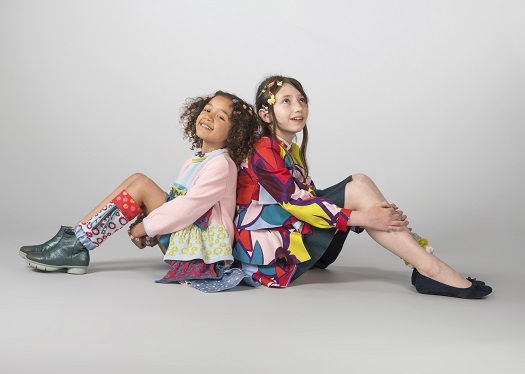 SUZANNE KOP – THE BAVARIAN FAIRYTALE
This Spring/Summer 2017 women collection is about tailored, fitted, handcrafted, detailed fashion. I was fascinated and inspired by the Bavarian traditional clothing (Oktoberfest Munich), history of Bavaria, the vintage fifties period and the trends SS 17. This collection is actually a combination of the Bavarian traditional clothing and the tailored shapes of the fifties period.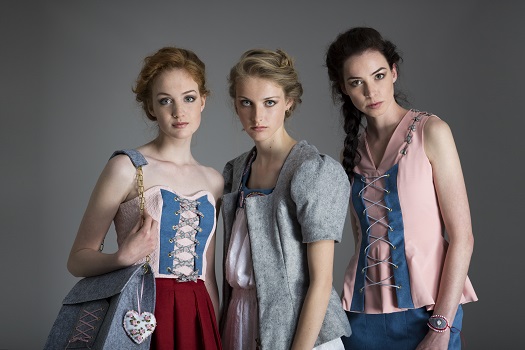 Photoshoot credits: Photography Petra Katanic, Models Elite Model Management / Anka Model Management / Innocent Model Management. Hair and Makeup Prinscilla & Dilson Duarte Mua.


SOPHIE VAN BROECKHUYZEN – FASHION FILM ADIDAS 
Final Major Project Fashion Styling – Fashion Business (Hons) BA
This fashion film is all about recycling clothing. Sophie wanted to choose one brand to revolve the film around, so it could be categorized as campaign fashion film to get the public to understand recycling. Adidas is recognized as a sportswear brand that promotes athletes and collaborates with celebrities, however she want to showcase the two elements that make Adidas a successful brand, sports and fashion.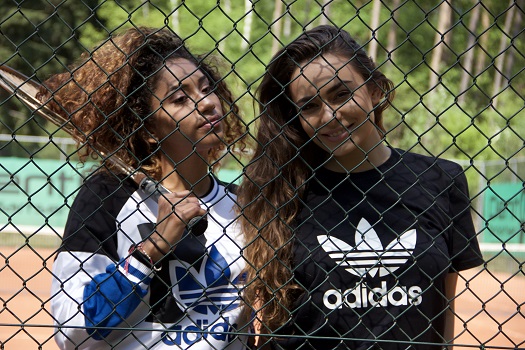 BRITT MANSVELD –  BRANDING CAMPAIGN REBECCA MINKHOFF
Final Major Project Branding & Marketing Promotion – Fashion Business (Hons) BA
Rebecca Minkoff is highly innovative when it comes to integrating technology within both their products and marketing strategy and was one of the first to recognize the importance of social media as a platform to communicate with their audience. In an early stage the brand asked for feedback on their products on social media platforms in order to understand what worked and what didn't. However, recent developments within consumer behaviour demonstrate that consumers are demanding for a higher brand engagement and the ability to advise, which are not integrated within the communication models that are currently available. Britt developed a C2B IAC communication model for the brand Rebecca Minkoff. This model will enhance the Rebecca Minkoff business strategy and strengthens the brand promise and philosophy.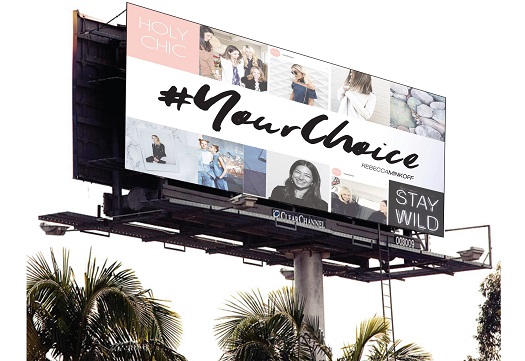 FANNI GRUNDMANN –  FASHION FILM NANA´S (HUNGARY)
Final Major Project Branding & Marketing Promotion – Fashion Business (Hons) BA
NANA´S FASHION; Nati Drencseva a 22 year old fashion blogger and designer, based in Budapest, born in Bulgaria. Fanni created for her final major project a short fashion film which will be used as a campaign film for the Hungarian brand called Nana's.


If you envisage an international career in fashion marketing, fashion forecasting, fashion management, fashion branding, fashion styling or fashion communications, then why not come along to one of our upcoming open days or call us for a personal appointment. Or have a look at the Fashion Business (Hons) BA course.