Calendar

Amsterdam Fashion Academy is more than a top-flight fashion school. It has consciously chosen to be a hub of small-scale, personal, student-centred learning in a supportive environment. Not just for our full-time students but also for anyone interested in fashion who wants to broaden and deepen their knowledge. Whether you choose to attend a part-time course, short course or if you just want to attend a free MEETUP. You're more than welcome.

In the calendar below you can find all the activities planned to take place at in the first semester of this academic year 2018-2019. Please check this calendar regularly since it is updated on a weekly basis.   

Make your mark in Fashion
April 5th, 2019
The Amsterdam Fashion Academy would like invite interested students and teachers from high schools to attend our Make your Mark in Fashion day on the 5th April between 11:00 a.m and 3:00 p.m. at the Amsterdam Fashion Academy, Oosteinde 1, 1017 WT Amsterdam. We offer internationally recognised degree courses such as our Fashion Business (Hons) BA. Many Dutch students realise that to get ahead in the world of fashion an international degree course in English is invaluable. Others may be interested in fashion but unsure of what kind of job they can get in the fashion industry. This is why we are holding this open day to let those interested get a better idea of future careers after studying fashion.
Our Make you Mark in Fashion day will include Alumni and guest speakers talking about jobs as Marketing Manager, Visual Merchandiser, Trend forecaster, Fashion influencer on social media or Fashion editor for a magazine. Each talk will last for around 40 minutes including a Question and Answer opportunity. During the break there is a 'fashion buffet' and at the end of the day everyone will go home with a 'goody bag'.
Please, sign up by sending and email to info@amsterdamfashionacademy.com


Open Day April 13th
Are you still looking for the right university where to study you bachelor's degree or Foundation year from September 2019? Applications at the Amsterdam Fashion Academy are open! If you value small classes and personal attention, then our international private university is the ideal place for you. Please sign up to the Open Day here.
On Saturday, April 13th, 2019 we are holding an Open Day from 1:30 p.m. to 4:00 p.m. (registration between 1:30pm and 2:00pm).
If you would like to know more about our Academy, the BA (Hons) Fashion with Textiles Design, the BA (Hons) Fashion Business or the Fashion Foundation Diploma then, please come along and meet both teaching staff and students. Feel free to ask as many questions as you like and see the academy for yourself.
It will be your last chance to be invited to the second interview day, scheduled on the 26th of April 2019. Don't miss the chance! We look forward to meeting you.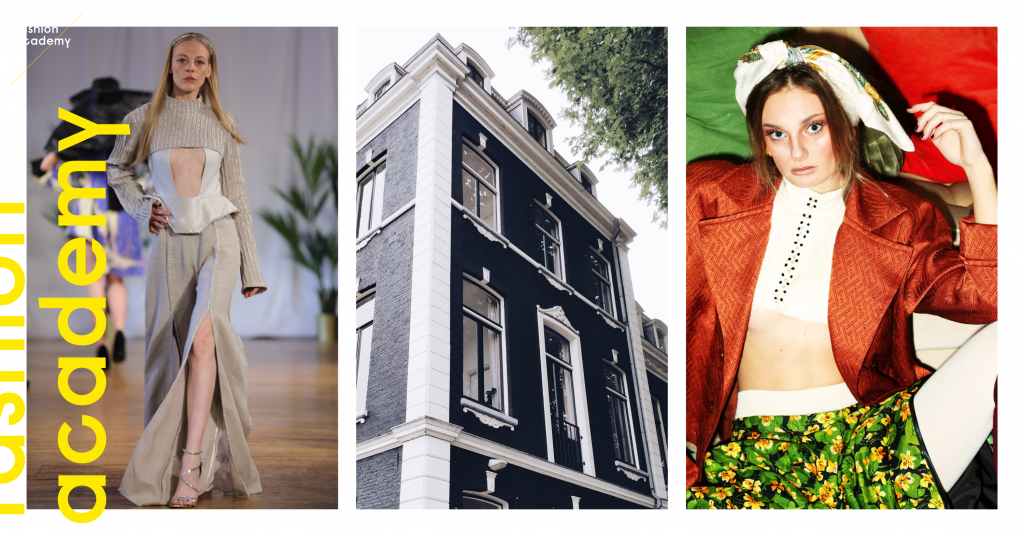 Do the items above make you feel like you're missing out? Then why not come along to one of our upcoming open days or call us for a personal appointment. You can have a look around the academy and we'll be there for a chat or to answer any questions you may have.