Calendar

Amsterdam Fashion Academy is more than a top-flight fashion school. It has consciously chosen to be a hub of small-scale, personal, student-centred learning in a supportive environment. Not just for our full-time students but also for anyone interested in fashion who wants to broaden and deepen their knowledge. Whether you choose to attend a part-time course, short course or if you just want to attend a free MEETUP. You're more than welcome.

In the calendar below you can find all the activities planned to take place at in the first semester of this academic year in October 2017. Please check this calendar regularly since it is updated on a weekly basis.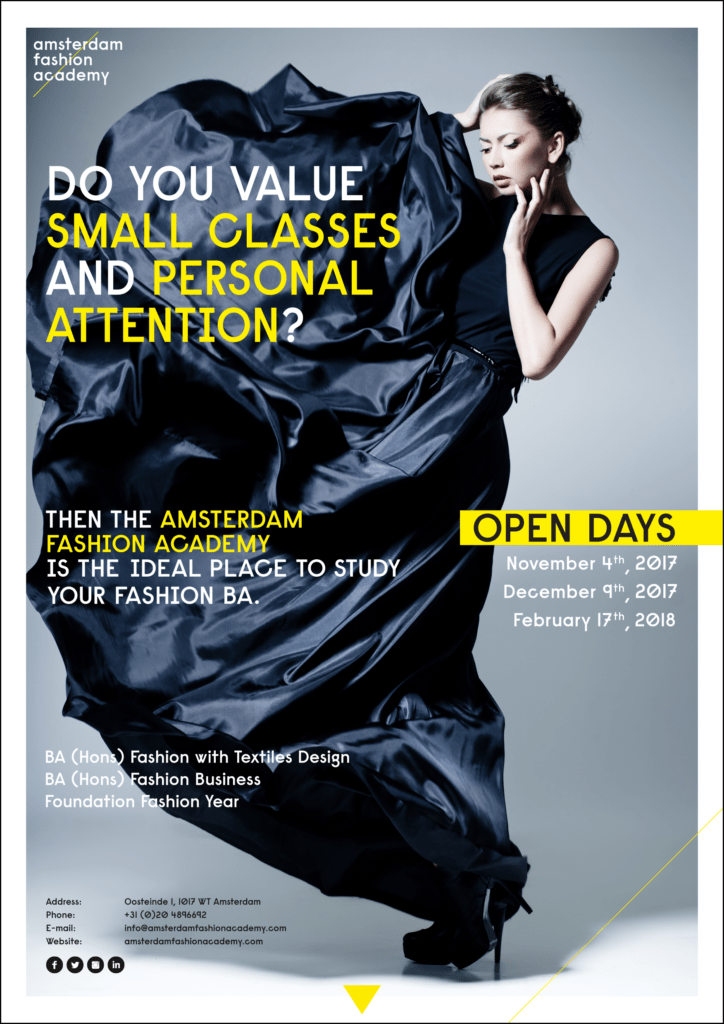 OPEN DAYS
DECEMBER 9, 2017
FEBRUARY 17, 2018
Would you like to study at our international boutique academy in Amsterdam?
Then please come to our open days and have a personal chat with us. We will be pleased to show you our elegant Boutique Academy in Oosteinde 1, in the city centre. Please fill in this form.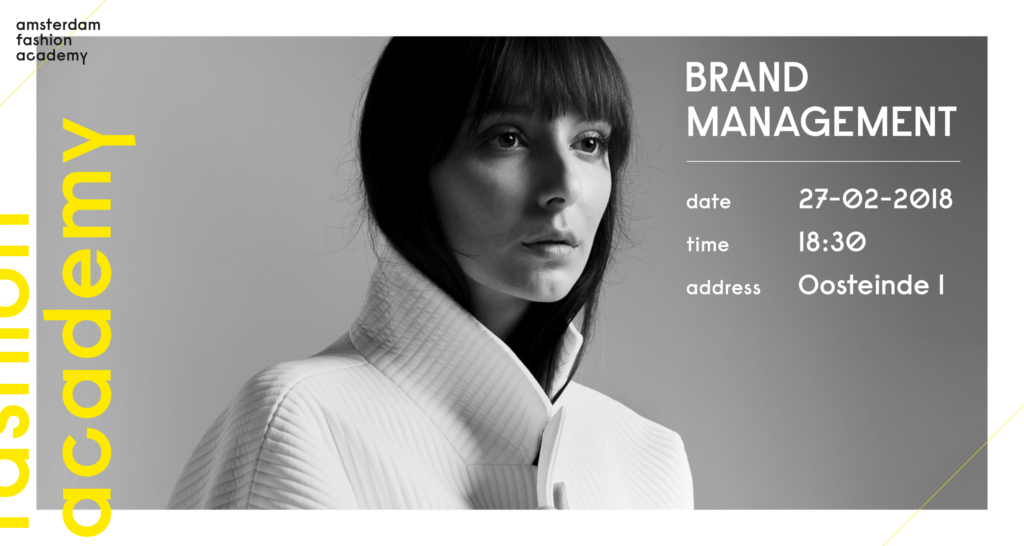 MEETUP: BRAND MANAGEMENT
GUEST SPEAKER: ELEONORA TAGINO (TOMMY HILFIGER)
FEBRUARY 27, 2018
18:30 – 20:30
After talking about storytelling during the last meetup, we want now to offer you an inside look at brand management. Guest speaker will be Eleonora Tagino, Marketing Manager at Tommy Hilfiger, part of PVH Corp. Eleonora has an impressive experience in marketing in the cosmetics and fashion industry: from 2009 to 2013 she worked at L'Oréal in Paris, first as Product Manager France and then and as Global Product Manager. In 2014, she moved to the global HQ of Diesel in Italy, where she worked as Global Marketing Manager Accessories. She was then appointed Trade and Retail Marketing Manager South Europe, managing the local teams of Italy, France, Iberia and Greece. She held the role until 2017.

Do the items above make you feel like you're missing out? Then why not come along to one of our upcoming open days or call us for a personal appointment. You can have a look around the academy and we'll be there for a chat or to answer any questions you may have.