Calendar

Amsterdam Fashion Academy is more than a top-flight fashion school. It has consciously chosen to be a hub of small-scale, personal, student-centred learning in a supportive environment. Not just for our full-time students but also for anyone interested in fashion who wants to broaden and deepen their knowledge. Whether you choose to attend a part-time course, short course or if you just want to attend a free MEETUP. You're more than welcome.

In the calendar below you can find all the activities planned to take place at in the first semester of this academic year in October 2017. Please check this calendar regularly since it is updated on a weekly basis.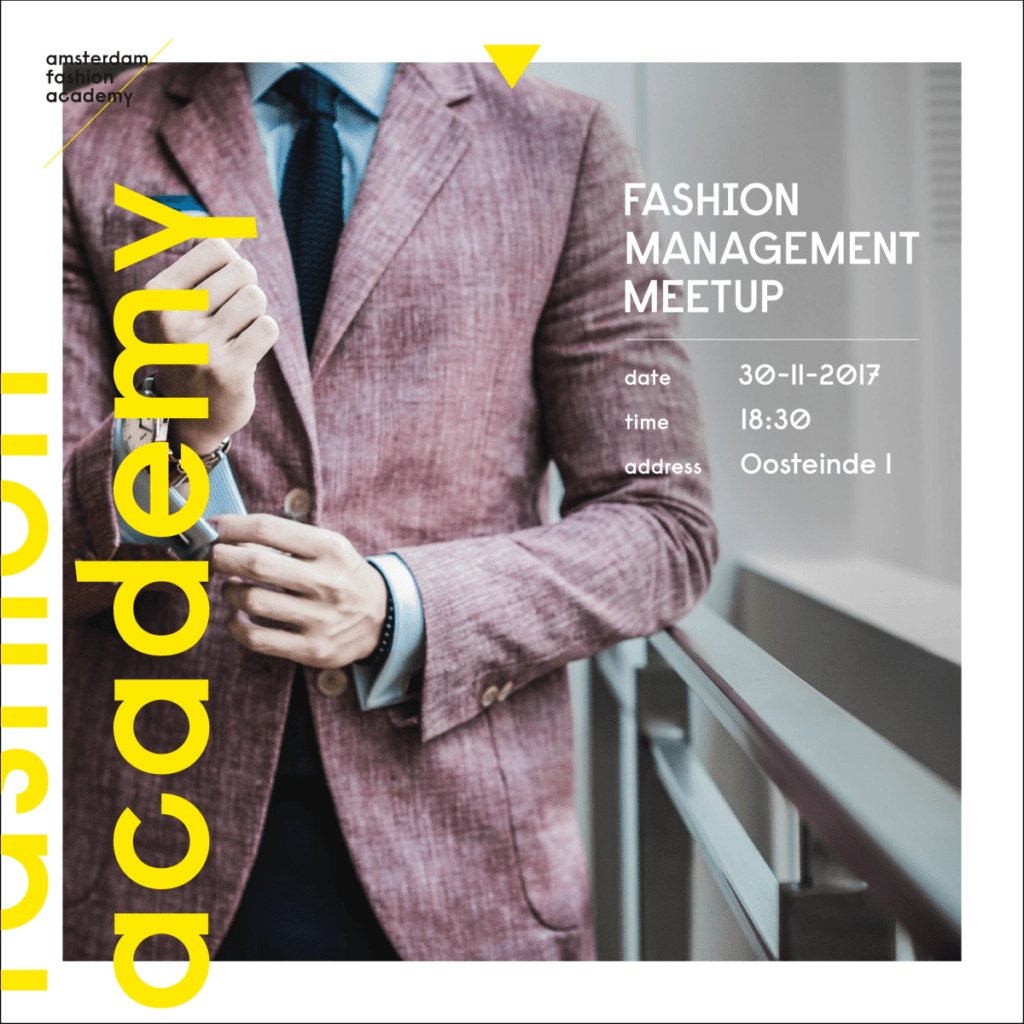 MEETUP: FASHION MANAGEMENT
TUESDAY NOVEMBER 30, 2017
6:30 pm – 8:30 pm
Do you want to meet an expert in fashion management and network with others interested in fashion design, marketing and business?
Then sign up for our free Meetup! As usual, there will be free drink and nibbles for all who attend and an opportunity to meet and mingle with the academy staff and other likeminded people.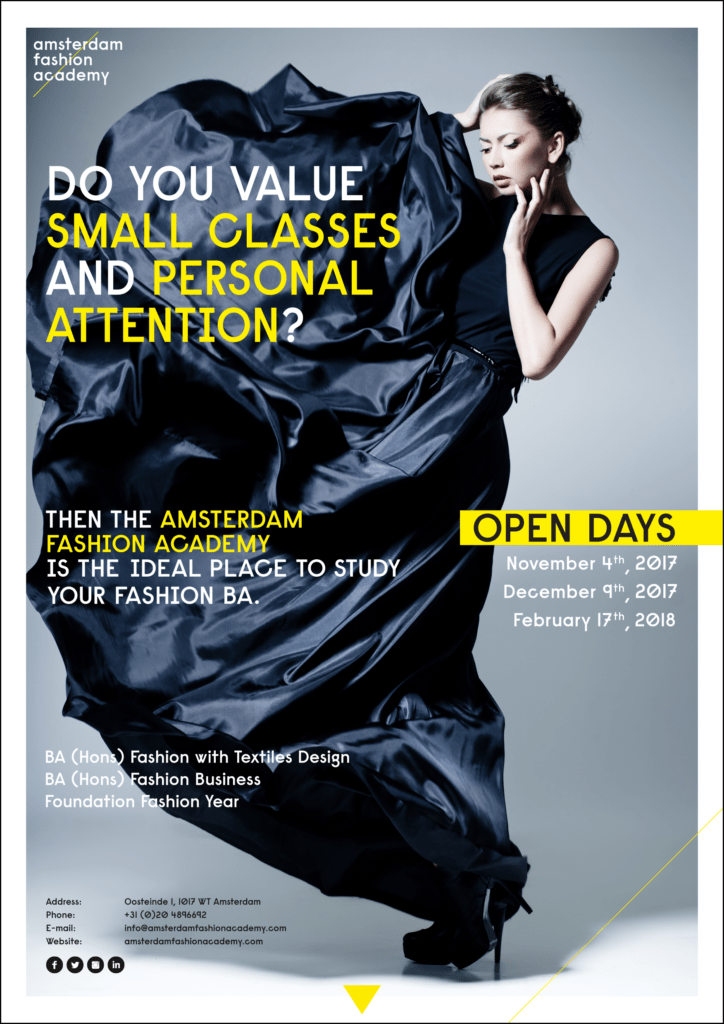 OPEN DAYS
DECEMBER 9, 2017
FEBRUARY 17, 2018
Would you like to study at our international boutique academy in Amsterdam?
Then please come to our open days and have a personal chat with us. We will be pleased to show you our elegant Boutique Academy in Oosteinde 1, in the city centre. Please fill in this form.

Do the items above make you feel like you're missing out? Then why not come along to one of our upcoming open days or call us for a personal appointment. You can have a look around the academy and we'll be there for a chat or to answer any questions you may have.