Open Days

TUESDAY 22ND OF AUGUST – OPEN DAY 3.00 P.M. – 5.30 P.M.
For the late deciders: Better late than never!
Would you like to study at our international boutique academy in Amsterdam? Then you really need to let us hear from you now, otherwise this chance of a lifetime will pass you by.
Are you thinking of studying Fashion in September 2017 but are still not sure what you want to do? Then do come along to our additional open day on Tuesday the 22nd of August between 3.00 p.m. and 5.30 p.m. We will be happy to see you and tell you anything you want to know about our bachelor's degree courses Fashion with Textiles Design and Fashion Business. 
If you don't want to wait till the end of August to meet us, then please contact us by phone +31 20 4896692 or by email and we will schedule a personal meeting!
Wish to attent our open day for our September 2017 intake please fill in the form:

It's summer time, but you still have a chance to come and visit us and talk to us about the opportunities we offer. We are more than happy to talk to you and take the time to answer your questions. After all, planning your future is no easy task and we want to make sure you are well-informed before making any decisions.

We are also open in the summer, so if you fancy popping in for a look around or want to make an appointment, then just send us an email and we will be happy to welcome you!

DIRECT ENTRY TO THE SECOND OR THIRD YEAR OF THE BACHELOR  PROGRAMMES
You want to switch from fashion school? We accept applications for the 2nd and 3rd year. We sometimes accept students transferring into the second or third year of the Fashion with Textiles Design BA or Fashion Business BA. If you meet the stated A level or equivalent entry requirements and your current first year programme is compatible with our first year courses. You should state on the application form that you are seeking admission to the second year. You will also be required to supply us with a copy of your current university transcript and an outline of the modules you are studying. Please contact us for more information.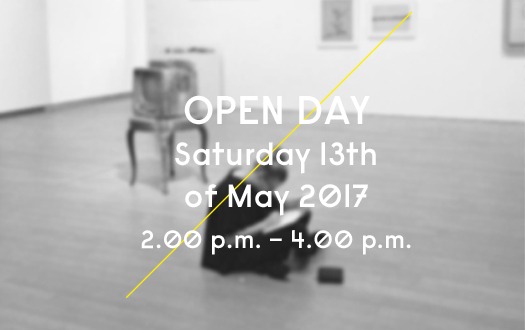 SATURDAY 13th OF MAY 2017- OPEN DAY 2 P.M. – 4 P.M.
Saturday, 13th of May from 2 p.m. to 4 p.m., we are having our last open day for this current academic year. Not been able to make up your mind yet? Then do come along and we will be more than happy to meet you and answer all your questions. Drop us a line and let us know if you would like to visit us. We look forward to meeting you.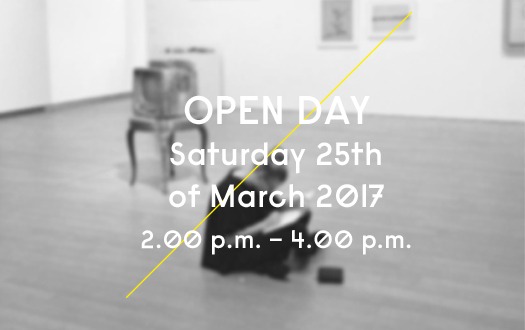 SATURDAY 25TH OF MARCH 2017 – OPEN DAY 2 P.M. – 4 P.M
If you are interested in becoming one of the lucky twelve then please come and pay us a visit and have a personal chat with us on Saturday the 25th of March between 2 p.m. and 4 p.m. We will gladly take the time to discuss the admissions procedure with you and let you get acquainted with teaching staff and students. Our doors are open between 2 p.m. and 4 p.m. Do come and pop in, we look forward to meeting you. Please send us an email to schedule a meeting with one of our members of our teaching staff.