Graduates of 2016

Our first graduated class!
They have been with us right from day one! These graduates of class 2016 have certainly set a high standard for our current and future students to follow. Get a good impression of their cutting edge final collections and projects. Alicia, Manuel, Laura, Fanni, Sophie, Britt, Suzanne and Thi-Lien, we wish you a great future in the fashion industry.

ALICIA NASTENKO – URBAN ARROWS
Spring/Summer 2017 The story I attempted to tell through this collection is the story of my own moods and personal growth in the past years. By using the flexible dynamic lines, curves, 3D shapes and luxury fabrics I tried to create garments that are minimalistic on  the hanger but become alive on the body. They enhance natural curves and show respect for the female form.  I want to think that I managed to design the pieces that embrace the woman femininity and her uncompromising identity.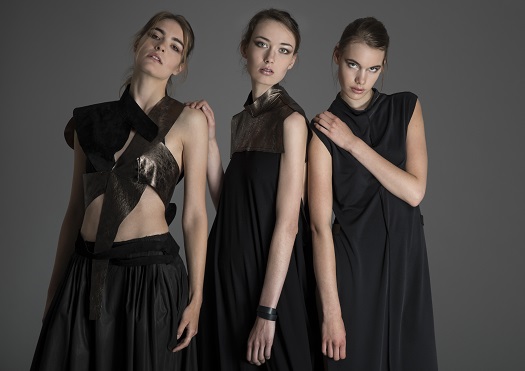 MANUEL CASTANO CALERO – SSANTOSS
A luxurious collection with modern designs recognizable true stylistic audacity, rich colors and artisanal craftsmanship. Inspired by the sensuality of volume, love for linearity and admiration for Latin art as well as historical/traditional architecture. Drawn from Aztecan culture, to the city, to perceive how opposite fabrics meet each other in a clean and subtle manner, dressing the modern working lady Fall/Winter 2017.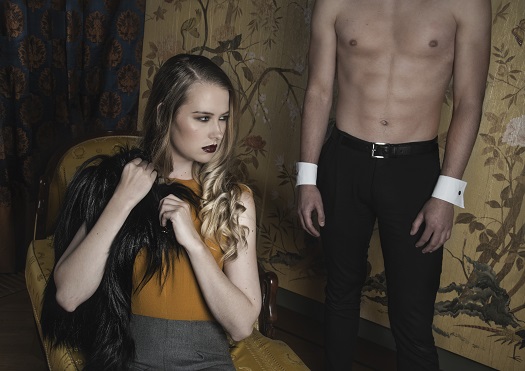 THI-LIEN KUIJL – THE GRIL WHO FEEL TO EARTH 
Spring/Summer 17 a collection based on the interest of perception of movements. To simplify movements into something we can feel. A soft movement can be translated into transparent fabric, and become solid and a solid garment can become soft to the touch.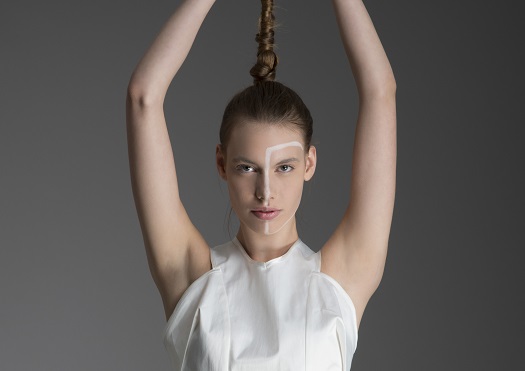 LAURA LEPRE – BIG IN JAPAN
I was inspired by Japan's traditional and modern architecture, culture and fashion; their many layers, details and interactive nature. I translated these elements into an interactive, layered and colorful children's wear collection with self-made and designed textiles combined with traditional Japanese fabrics.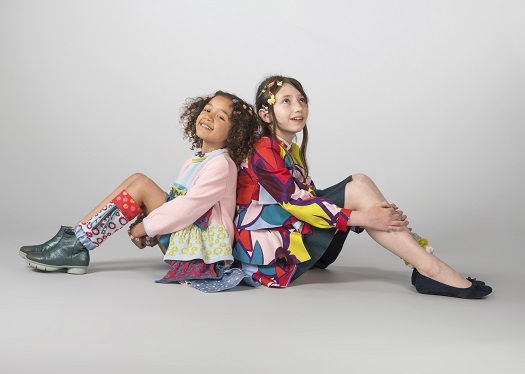 SUZANNE KOP – THE BAVARIAN FAIRYTALE
This Spring/Summer 2017 women collection is about tailored, fitted, handcrafted, detailed fashion. I was fascinated and inspired by the Bavarian traditional clothing (Oktoberfest Munich), history of Bavaria, the vintage fifties period and the trends SS 17. This collection is actually a combination of the Bavarian traditional clothing and the tailored shapes of the fifties period.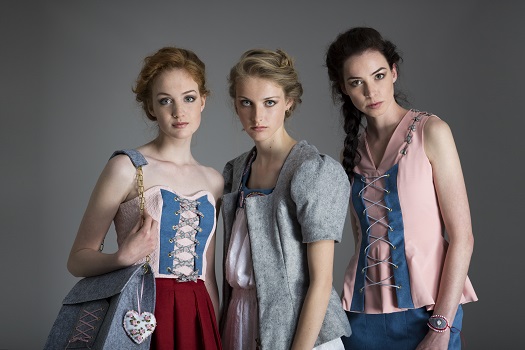 Photoshoot credits: Photography Petra Katanic, Models Elite Model Management / Anka Model Management / Innocent Model Management. Hair and Makeup Prinscilla & Dilson Duarte Mua.

SOPHIE VAN BROECKHUYZEN – FASHION FILM ADIDAS 
Final Major Project Fashion Styling – Fashion Business (Hons) BA
This fashion film is all about recycling clothing. Sophie wanted to choose one brand to revolve the film around, so it could be categorized as campaign fashion film to get the public to understand recycling. Adidas is recognized as a sportswear brand that promotes athletes and collaborates with celebrities, however she want to showcase the two elements that make Adidas a successful brand, sports and fashion.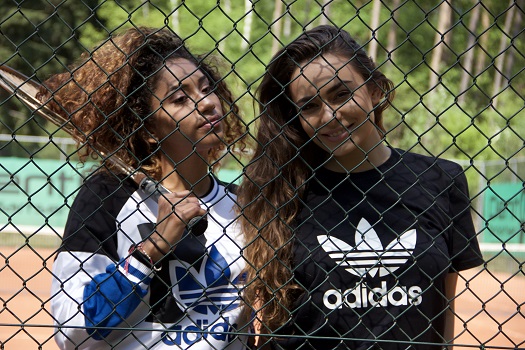 BRITT MANSVELD –  BRANDING CAMPAIGN REBECCA MINKHOFF
Final Major Project Branding & Marketing Promotion – Fashion Business (Hons) BA
Rebecca Minkoff is highly innovative when it comes to integrating technology within both their products and marketing strategy and was one of the first to recognize the importance of social media as a platform to communicate with their audience. In an early stage the brand asked for feedback on their products on social media platforms in order to understand what worked and what didn't. However, recent developments within consumer behaviour demonstrate that consumers are demanding for a higher brand engagement and the ability to advise, which are not integrated within the communication models that are currently available. Britt developed a C2B IAC communication model for the brand Rebecca Minkoff. This model will enhance the Rebecca Minkoff business strategy and strengthens the brand promise and philosophy.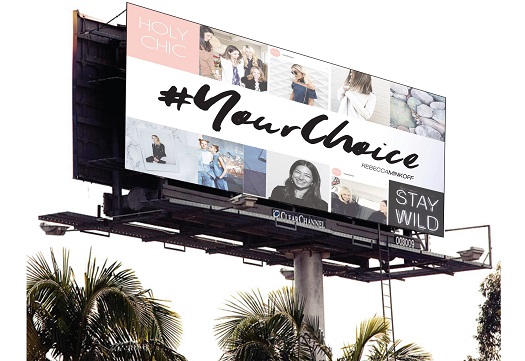 FANNI GRUNDMANN –  FASHION FILM NANA´S (HUNGARY)
Final Major Project Branding & Marketing Promotion – Fashion Business (Hons) BA
NANA´S FASHION; Nati Drencseva a 22 year old fashion blogger and designer, based in Budapest, born in Bulgaria. Fanni created for her final major project a short fashion film which will be used as a campaign film for the Hungarian brand called Nana's.