Meetups

We are more than just a fashion academy providing excellent degree and foundation courses to students. We are also a social hub for the ever growing international community in Amsterdam and we play an important role in bringing people together and letting them enjoy each other's company while finding out more about the world of fashion. We look forward to meeting you.

In the calendar below you can find the meetups planned. all our Meetups are free and taught in English. Please, sign up using the form below   

Design Methods for Sustainability
Free Workshop
Friday, 6th of June 2019
3:00pm to 6:00pm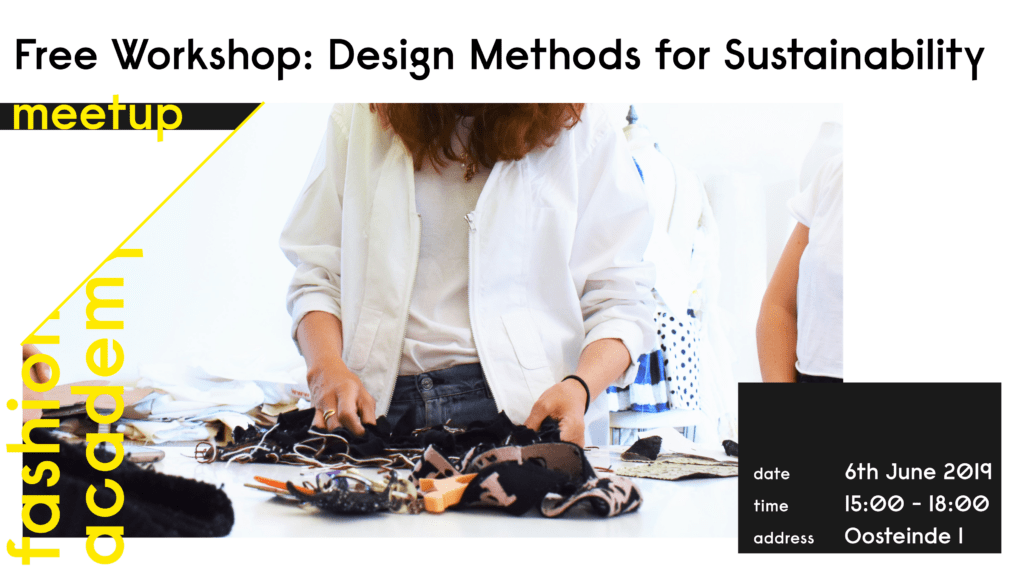 How do designers adapt their methods of design whilst facing some of the biggest global planetary challenges both environmentally and socially?
Within this workshop we will focus on highlighting the challenges that face humans and the planet today and discuss the Anthropocene era of man-made change. By creating a balance within our design practises between ourselves and nature we will look at how design methods can directly relate to fashion design for sustainability. We examine how designers face challenges to their resources, such as depleting availability of yarns and fibres, where in the case of some precious resources these are no longer available. Therefore, we explore and re-think what creative design is about? Using sustainability methods and frameworks to help guide the process of responsible design.
The workshop will serve as trial class of the new part-time course Fashion & Textiles Design, starting on the 4th of October 2019. This is a one-year course offered on Fridays from 9:30am to 5:00pm and taught in English. Throughout this part time course you will develop and expand your creative awareness on how to use the design cycle to create design solutions in response to consumer requirements. Applications to the course are open. Come and learn more about the course!
The workshop will be offered by Alexandra Barker, lecturer of our BA (Hons) Fashion Business and BA (Hons) Fashion with Textiles Design. Alexandra has over 15 years of industry experience across a wide spectrum from fast fashion design at Inditex in Spain all the way through to over 8 years in fabric design and development, mainly at Burberry in London.

Do the items above make you feel like you're missing out? Then why not come along to one of our upcoming open days or call us for a personal appointment. You can have a look around the academy and we'll be there for a chat or to answer any questions you may have.