Amsterdam Fashion Academy for Ukraine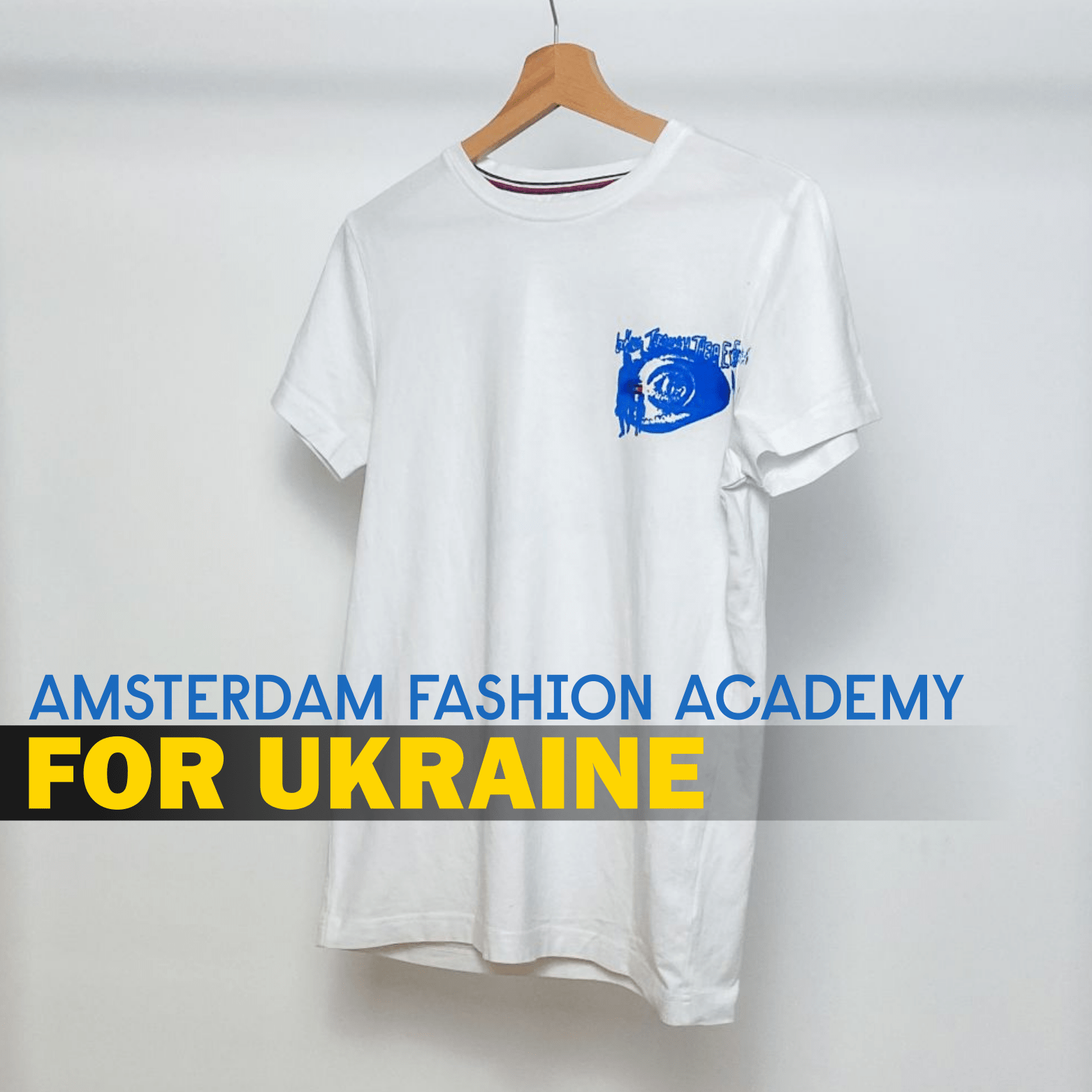 Buy one of these customised t-shirts to support Ukraine!
Scroll down to choose your t-shirt.
After the shocking news regarding the war in Ukraine, the students and lecturers of Amsterdam Fashion Academy felt the urge to act and support Ukrainian citizens in a practical way. We started a project that puts the talent and creative skills of the students to raise money for the victims of the war. We soon came up with the idea to start a T-shirt line and under the guidance of some of the teachers and, with the help of Iris van Melsen at Permanent Clothing, the students have designed a screen print that they printed on preloved or previously damaged t-shirts donated by Tommy Hilfiger, as well as customising donated samples from KARL LAGERFELD and the Amsterdam-based sustainable brand B-Spoken. All pieces are hand printed limited edition and all proceeds will be donated to the Red Cross in Ukraine.
The idea of supporting Ukraine came from a first-year BA (Hons) Fashion Design student at the Amsterdam Fashion Academy who is from Ukraine. Right away the project was supported by other students and lecturers of the Amsterdam Fashion Academy: we brainstormed all together and decided to create a t-shirt line, design a meaningful illustration and screen print it on the t-shirts. Furthermore, the project saw the participation of a Ukrainian refugee collaborated customizing the pieces donated by KARL LAGERFELD with traditional Ukrainian embellishments. This project is a good example of what can be done when people join forces and creativity for an important cause. The Amsterdam Fashion Academy is proud of the students as lot of them participated and helped with screen printing the illustration on the t-shirts in their spare time.