Meet your lecturer: Hanneke Ketting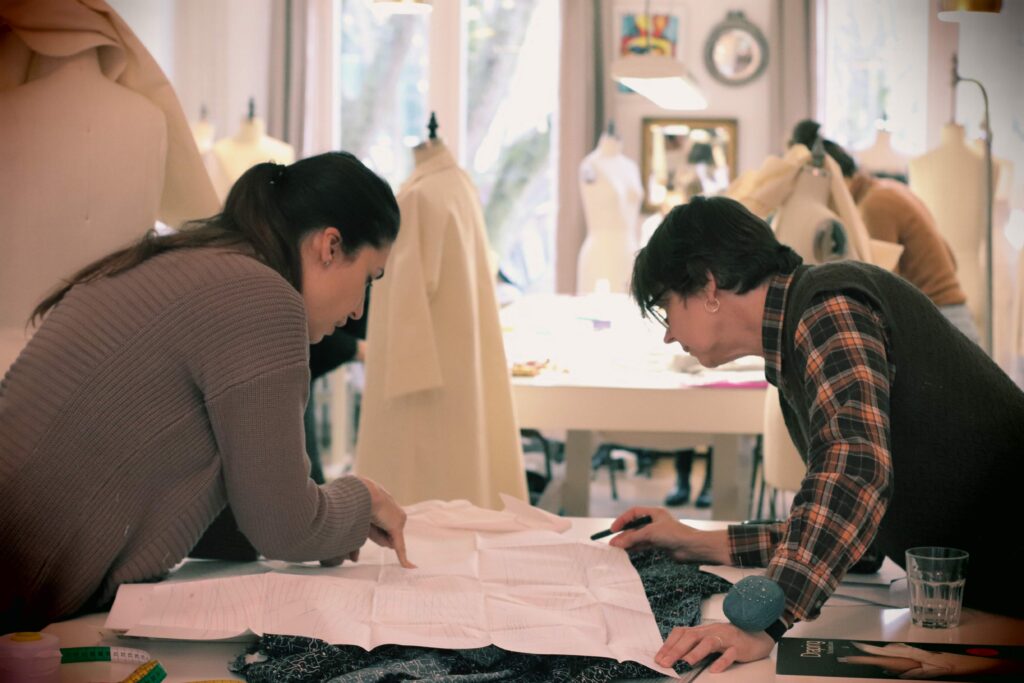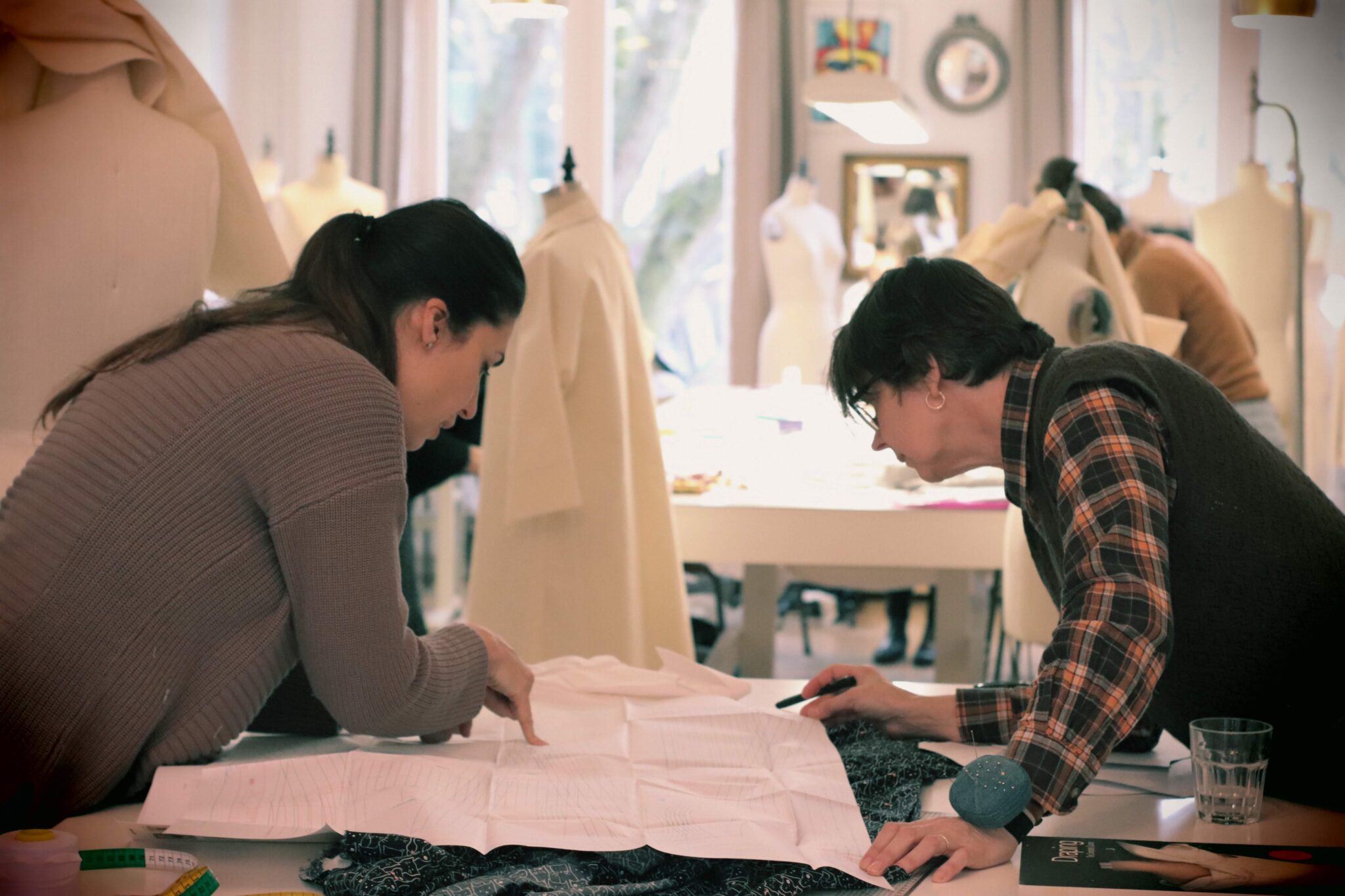 Hello, my name is Hanneke Ketting, I'm Dutch. At the Amsterdam Fashion Academy I teach "Fashion Realisation Techniques & Processes" to the 1st-year students of the Bachelor's degree Fashion with Textiles Design (Hons), "Fashion and Textiles Cutting & Construction" to the 2nd-year students of the Bachelor's degree Fashion with Textiles Design (Hons) and "Fashion in 3 dimensions" to the students of the Fashion Foundation Diploma. I'm also the lecturer of the Pattern Cutting & Construction Techniques part-time courses and the summer courses Creative Pattern Cutting and Garment Construction.
I studied Fashion Design in both Amsterdam and London. I love creating beautiful garments but when I'm not sewing you can find me in my garden. I like to get "down to earth" with my hands in the soil. Growing plants is just as rewarding as sewing. When I first graduated I was offered a job as a pattern cutting teacher. I did not take that because I wanted to gain experience in the industry. So I worked for several companies as a designer an pattern cutter, I did some illustration work and for many years I worked as a graphic designer for a large chain of stores. However, I missed the craftsmanship, so I started my own bespoke dressmaking company which I still run. I wanted to share my experience with others so I did become a pattern cutting and production teacher and after all!
My all time favourite fashion designers are Maija Isola for her beautiful, very Scandinavic textile design, Yves Saint Laurent for his elegant early seventies designs and the young British designer Cristopher Raeburn for his great, completely sustainable collections and the wonderful philosophy behind it!
The best part of my job is that moment when you see the student is grasping the transition from a two dimensional flat drawing into a three dimensional garment. Definitely the hardest part is threading a sewing machine without my glasses!
What would I suggest to the students? To the new students I would say: immerse in everything we offer you. Work organized and tidy, your work will definitely benefit from that! To the 2nd-year students who will be doing their internships: take this opportunity to grow as a professional. To the 3rd-years who have completed their study: I am immensely proud of you. You have a bachelor's degree with honours, a solid base, now go for it!
Be open minded about any form of culture. Whether it's architecture, music, stage plays or literature, anything might inspire you!
Find me on LinkedIn.