forecasting, marketing & buying

Have you ever wondered who spots fashion trends before they are released in the press and in forecasting materials? Who decides what we are wearing next season and how do the products arrive in stores? Why are some retailers successful and others are not? 
An exciting summer course from which you will gain both proficiency and understanding in forecasting, marketing and fashion buying.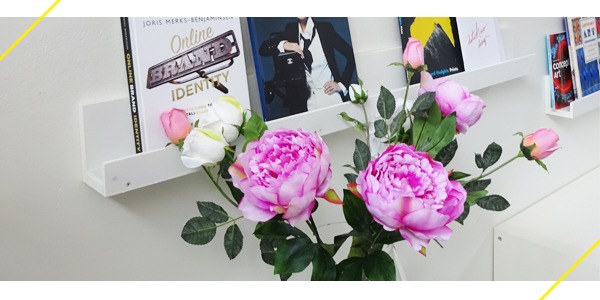 Course overview
Within this summer course Fashion Forecasting Marketing & Buying you will have the opportunity to study the marketing environment, apply research to inform future probable consumer needs and trends analysis, and will gain an understanding of fashion buying motives.
Fashion Branding & Marketing – Fashion brands, gathering of fashion market intelligence.
This subject provides participants with an understanding of the essential elements of fashion branding and marketing and its role within the fashion industry. It includes learning the skills involved in developing a promotional campaign. The fast-changing nature of fashion in all its forms is examined in the wider context of the creative industries and the way in which these combine. Outside influences which affect the discipline are also investigated. Key to the individual learner's development is gaining an understanding of the professional organisations that make up the fashion promotion industry.
You will examine the methods, both new and conventional, that businesses use to reach their customers. Furthermore you will gain a broad understanding of market research, and start to acquire a range of tools you can use to analyse and evaluate consumer behavior.
Fashion Buying – understand the whole journey from concept to consumer
This subject will introduce participants to their roles and what to expect if you plan to start your career with an established retailer, or if you have recently started in a buying or merchandising role and want to understand 'best practice'. With the emphasis on larger retailers this course will help you understand what it takes to succeed as a buyer or merchandiser, and the many exciting and challenging aspects of the roles. You will start to build a comprehensive reference file on buying and merchandising.
Fashion Forecasting – 
Market research, trend prediction and fashion forecasting
Fashion trend-watching exposes participants to the process of forecasting by examining the techniques used by professionals to determine up-and-coming trends. Together with the other participants you will produce a forecasting project focused on a season not yet in print. You will learn how to appreciate the importance of market intelligence – trade fairs, magazines, trend agencies, observe social and cultural influences and develop your fashion 'instinct' and 'intuition'. 
The following topics are covered:
Understanding consumers
Consumer profile
Trend prediction
Buying and target markets
Promotion campaigns
Sales promotion
Fashion PR
Fashion marketing & promotion trends

Fashion marketing frameworks for research & analysis

Fashion market level research 

Who should attend?
This summer course is open to all students at any age, with varying levels of experience, including beginners. It is an intensive one-week programme for who are looking to broaden their understanding of fashion. There are no formal entry requirements and no age limits.

Duration of the summer course at the Amsterdam Fashion Academy
We offer the summer course Fashion Forecasting, Marketing and Buying only one week in July.
July 13th till July 17th, 2020

It is a one week course from Monday till Friday 9.30 a.m. till 4:00 p.m.

Additional information
Level
Beginner – Intermediate
Assignments
1
Tuition fee
€ 595,-
Course taught in English
Certified
The Amsterdam Fashion Academy offers approved programs. Participants who pass the course will receive an Academy certificate of completion.
REGISTRATION: OPEN FOR REGISTRATION NOW
Don't hesitate if you would like to receive more information. Call us on +31 (0)20-4896692 or e-mail and speak to us about your education and training needs. We're here to answer any questions you might have. If you want to register, please fill out the form and send it back to us by email