Fashion design

You use research as the key to the design process, using Amsterdam's streets and people as the starting point. You then go on to develop your ideas into designs and explore a range of different illustration techniques to present them to finished portfolio standard. You are expected to push your ideas, to expand and explore what is possible through the design process.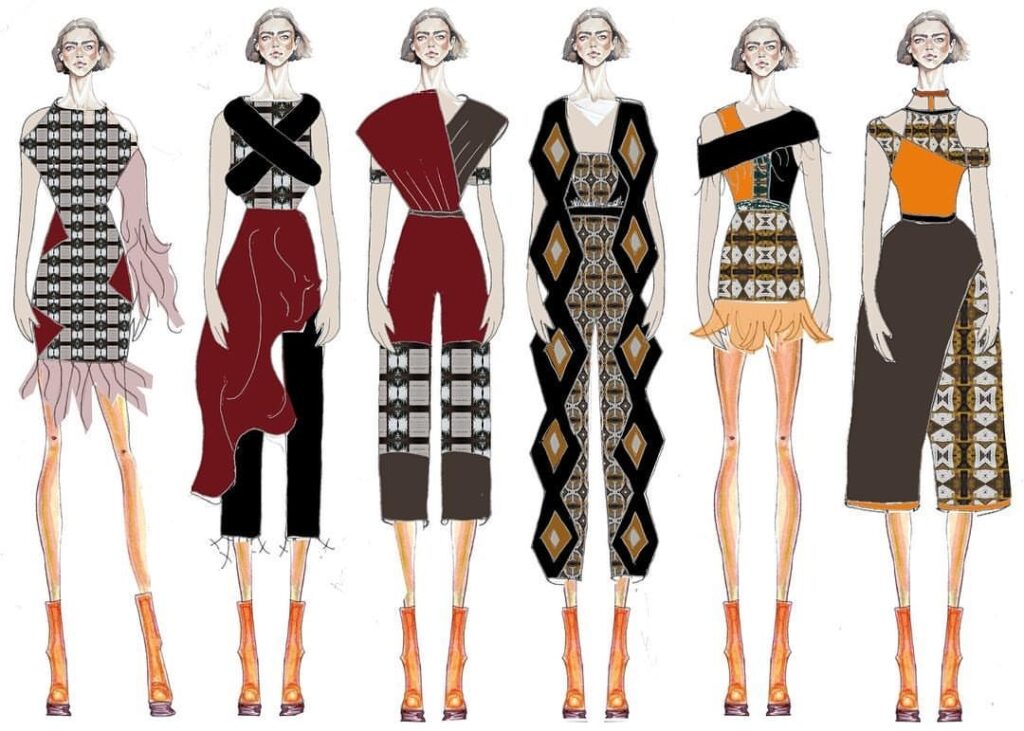 Content
This summer course fashion design is uniquely tailored for those with an interest in fashion design and visualization techniques. Within this summer course you will have the opportunity to study the design cycle, customer profiling and range development across a variety of market levels. The summer course teaches you to use fashion presentation techniques skills to communicate ideas in a highly creative and relevant way.
We will start this summer course with an introduction to fashion, exploring the elements that make up the fashion cycle and analysing fashion theories including the trickle down, trickle up and trickle across effects. You will then progress onto formulating a collection plan with mood board, trend board and design developments (both hand rendered and digital) The final part of the course will involve producing technical spec drawings, collection line up boards and a full presentation of your portfolio in a group critique.

Methodology
Learning by doing: a mix of field trips and practical workshops. This summer course is intended to introduce learners to the skills required to design and visualise a small collection, from research to production of a design portfolio.
This will involve:
1. Researching for design
2. Understanding the design process
3. Producing mood boards
4. Designing
5.Preparing a portfolio of designs

Who should attend?
This summer course is open to all students at any age, with varying levels of experience, including beginners. It is an intensive one-week programme for who are looking to broaden their understanding of fashion. There are no formal entry requirements and no age limits.
You can enrol in the Creative Pattern Cutting, Fashion Design and Garment Construction summer courses for a special price.

Language
English
Materials
Materials are provided by the Amsterdam Fashion Academy such as:- coloured inks, pastels, glue, coloured paper, paintbrushes, gouache, watercolours, fabrics, scissors and sketchbooks.

Duration of the summer course at the Amsterdam Fashion Academy
The starting dates of the summer course Fashion Design are:
July 15 till July 19, 2019 (fully booked)

July 29 till August 2, 2019
It is a one week course from Monday till Friday 9.30 a.m. till 4:00 p.m.


Additional information
Level
Beginner – Intermediate
Assignments
1
Tuition fee
€ 595,-
Certified
The Amsterdam Fashion Academy offers approved programs. Participants who pass the course will receive an Academy certificate of completion.
Registration: open for registration now
Don't hesitate if you would like to receive more information.
Call us on +31 (0)20-4896692 or e-mail  and speak to us about your education and training needs. We're here to answer any questions you might have.  If you want to register, please fill out the form and send it back to us by e-mail