Interview with the Head of School
Five years on and Amsterdam Fashion Academy is going from strength to strength.
This boutique academy decided to leave the higher educational beaten-track and follow its own path. A daring adventure which has turned out to be a great success. Now others are looking to the academy to see how it's done. We had the pleasure of talking to Head of School, Jenny Sinton, to try and unravel the secrets behind this success story.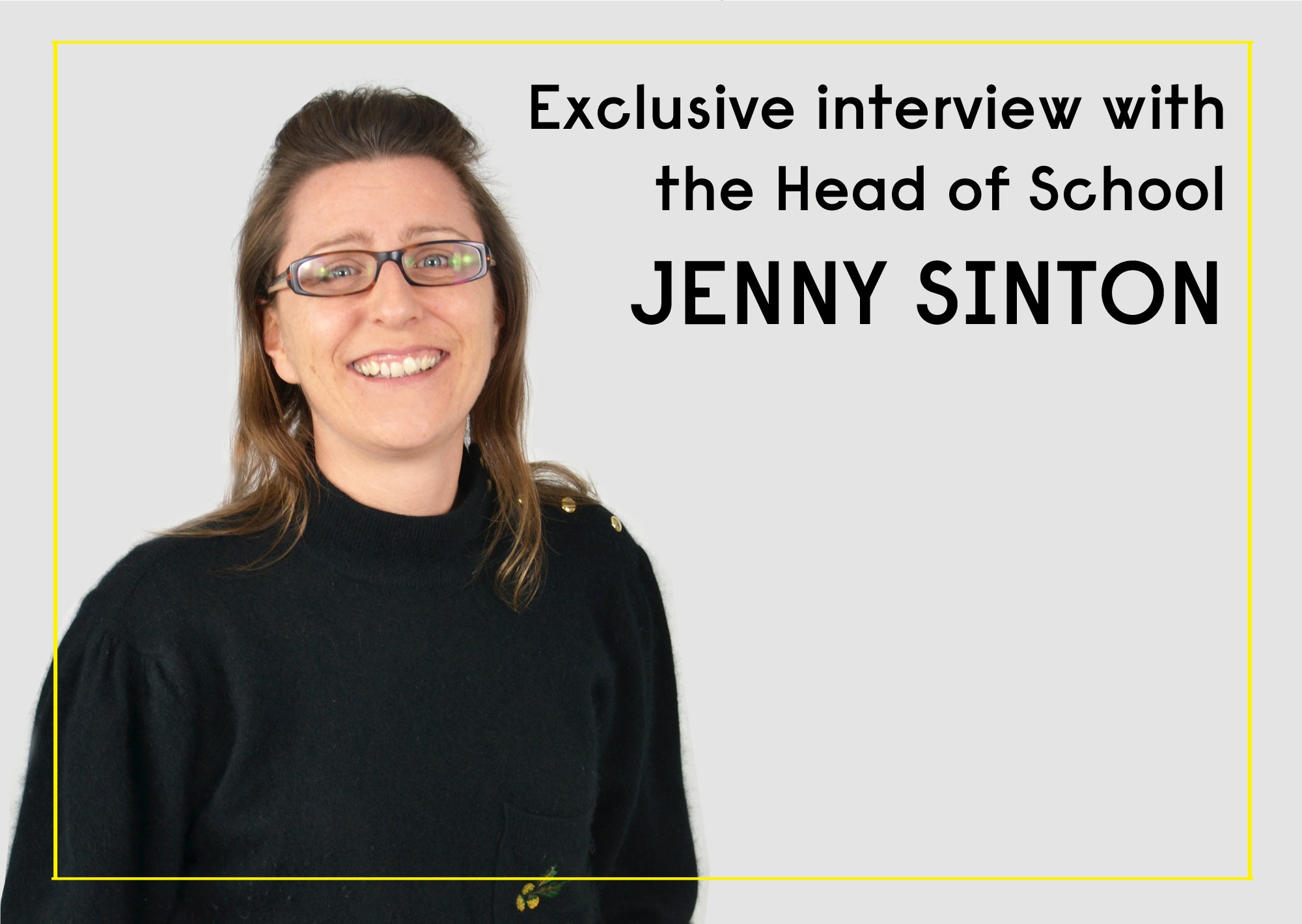 Q: Hi Jenny, how long have you been working at the academy?
This will be my third year. I've been working with the academy since the second year of it opening its doors, it's been an exciting time.
Q: What made you decide to cross the North Sea?
The whole ethos of the academy really. I was working in higher education in the UK for 15 years and I had the opportunity to come to the academy where it is very much about the individual student, being able to support each learner and develop them as an individual. For me, this is really something that I believe in and wanted to be part of, I feel very privileged to be part of this style of education.
Q: Most businesses or establishments want to grow, but when you pride yourself on being small how do you grow, if you want to?
The whole concept is not to grow in terms of student classroom numbers, but to grow in terms of the courses we offer, which allows for the continuation of the academy ethos.
We have our main qualifications: BA (Hons) Fashion Business; BA (Hons) Fashion with Textiles Design and Foundation Diploma in Fashion, but we also offer part-time studies, which allow professionals to extend their knowledge or for those who wish to change career paths. We are also currently validating a master's degree and then of course the summer schools which last a week and involve learning new skills.
Q: Does the academy do much work or collaboration with other educational establishments?
Well obviously we are validated by Buckinghamshire New University. We also work for example with Reutlingen University, where we invite one student to study with our year one Fashion Business students for one semester. We are currently creating a bigger network to enable us to look at working with other academies similar to ourselves: those who want to be able to enhance learning, through the individual approach.
Q: Where do the students come from?
We have students from all over the EU, it's a great environment for students to develop long term friendships with others from all over the EU. I even get a chance to learn a few words from each language, which is a regular source of entertainment for the students.
Q: How do all these students get to hear about the Amsterdam Fashion Academy?
Well it's actually all via our online marketing strategy, we have an excellent social media and website platform, which is very clear and crisp. We are also in the UCAS system in the UK, which is open to international students.
Q: Do you do any teaching yourself?
Yes, absolutely, for me the teaching and working with students regularly is the most important part of my job. I wouldn't want to do this job without having contact with the students. The great thing about the academy is that being so small, there is a limited amount of administration, so that gives me more time to go into sessions and work one to one with learners. My door is always open to the students, they are my priority.
Q: Do the teaching staff have to have any kind of quantifiable standards that they have to adhere to?
Yes, our staff have either completed a PGCE (Post Graduate Certificate in Education) course or are studying for their PGCE.
Q: Yes, but do staff have to achieve certain targets or anything like that?
Yes, we want the students to achieve high grades and gain their degrees, but for me, it's about the students achieving to their best abilities and that the teaching staff are 100% committed to the students, so we don't need to put that into setting targets.
Q: How would you describe the atmosphere at the academy?
Oh, it's friendly, it's intimate, everybody knows everybody's name, it's like a little family really. When we have new students come in for interviews they always notice it is very family orientated. It's just a really relaxed environment where people can work and develop their skills in friendly surroundings.
Q: What, if any, kind of teaching practices do you use?
We are moving to a more holistic approach to teaching. This allows us to integrate the design and business students more, creating a more realistic industry approach to learning. The students are not always just with their own course year groups. Crafting a more integrated approach enables learners to focus on their strengths and weaknesses and also allows them to learn from each other.
They will of course still have their lectures, seminars and practical workshops for the curriculum, but being able to see the personal skill sets that need to be developed is essential, every student is very different, particularly in the way that they learn. For us it's about creating a holistic teaching practice that enhances these skills so that the students can then move forward in their own individual style.
Q: And is it easy for students to find their own strengths and weaknesses?
The students are actually very good at reflecting, it's actually surprising just how well the students know what areas they need to develop. We incorporate a range of different approaches which include one to one tutorials, group activities, but most importantly it's all about having fun, when they are having fun, we assess their levels and work with them to develop a higher understanding. This enables us to create personal development plans and individual timetables to suit each learner.
Q: So to recap about this holistic approach, is it more learner focused and about integrating even between different years?
Absolutely, it's about integrating students and creating a learner focused environment, whether this is between different year groups or working with different disciplines. It is about reflecting how the industry works and the importance of ensuring that each student can thrive in the environment during and after graduating.
Q: And are you looking forward to moving to a new premises?
Absolutely. These are exciting times. It's a new start, it's a beautiful building and it's going to give us the opportunities to build on the individual approach to teaching that we've been developing over this past year.
Q: And do you get emotional seeing them graduate?
Well, I did this year, the thing is when I came here they were here as first year students so I've seen them all through a full three years and they gave a big speech at the end and got me all choked up. But this is the thing about the academy, I know every single student individually. I have to admit in the UK I was never really that upset at seeing anyone go, but here it's a very different story. It's a very much more personal environment. As head of school in the UK you never get the opportunity to spend that much time with the students and create that bond as well as I do here.
Q: And do you keep in touch after the graduates have left?
Yes, they all want to come back visit, and it gives them an opportunity to share their experiences with the students.
Q: Jenny, thank you very much for shedding some light on the workings and ethos of the academy. We wish you all the best for the future and hope you enjoy the new premises!

So it would seem in an industry which is dependent on creative individuals coming up with something new and different, giving students the attention and freedom they need to nurture their own individual skills and creativity is also the best approach to teaching the fashion talents of the future. A small-scale boutique academy with the time and space for individually tailored learning combined with a holistic approach which broadens horizons and breaks down barriers. A friendly family, respected as individuals with their own needs and talents who get the attention and encouragement needed to flourish, these are the keys to student satisfaction and success. Students nourished with TLC and creative inspiration will certainly flourish. Who knows what heights the academy and its talented students and staff will reach in the next five years?
The sky is truly the limit.