Bachelor Fashion Courses and Foundation Diploma


Are you dreaming of a successful future in fashion? Are you talented and motivated? Are you searching for inspiration, creativity and lots of fashion knowledge Then dedicate yourself to the Fashion with Textiles Design (Hons) BA or the Fashion Business (Hons) BA,  our intensive, three-year University awarded (Hons) bachelor degree programmes and get that degree.
The exciting Pre-Degree Foundation Diploma at the Amsterdam Fashion Academy is designed to introduce you to the versatile world of fashion. It will help you develop skills as well as personal qualities and attitudes that are essential when entering the fashion industry.


The Amsterdam Fashion Academy is recognised as an official partner with the reputable Buckinghamshire New University in England. Therefore, it is the first school in the Netherlands to offer University awarded British Bachelor's (Honours) Degree programmes. All three fashion programmes are validated by Bucks New University with the opportunity to study and receive an internationally recognised degree at the private international fashion academy in Amsterdam. A British Bachelor Honours degree is one of the most widely established and recognised degrees worldwide.
Amsterdam Fashion Academy graduates leave the academy well prepared for a wide variety of fashion jobs. Depending on your personal preference, you may decide to become a designer (fashion, knitwear, pattern, accessories or textile), marketing expert, fashion journalist, buyer, merchandiser, stylist, store manager or trend forecaster. You have the right credentials to be employed by a prestigious fashion house. You could of course go it on your own and start your own fashion label. The choice is yours.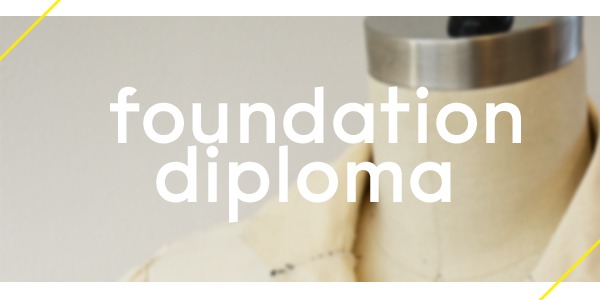 This intensive foundation year at the Amsterdam Fashion Academy gives you a solid start for any prospective study or career in fashion. You will discover and improve your creative skills as well as having the opportunity to explore different creative areas of the fashion industry. You will learn through discovery and exploration through project work, lectures and study visits. The programme is designed to give you a visual portfolio in the field of fashion and the knowledge you need to be able to progress to follow a fashion related degree.