Collection Design Development part-time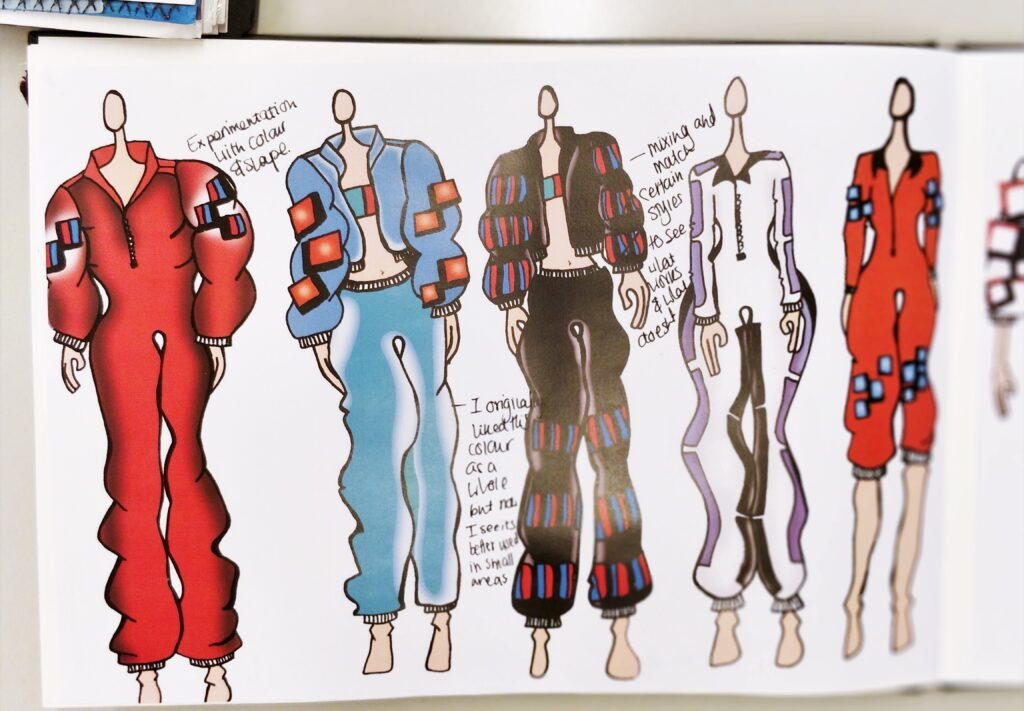 This Fashion Collection Design Development part-time course is in response to the clear and up till now unmet need, for a professionally focused course to help participants produce their own portfolio and collection. This part-time programme bridges that often unfathomable gap between having a fashion degree or relevant experience and having what it takes to be successful in the fashion industry. This course is geared to give you what you need in order to take that extra step towards fashion success.

Course overview Collection Design Development
The course entails creating your own fashion design collection from scratch. Designing and drawing your own fashion collection, selecting colours trends and fabrics, undertaking customer analysis and preparing worksheets with manufacturing specifications.
You get the opportunity to design a full collection to a professional standard, alongside a design work portfolio.

What the programme will give you
It is often a challenge to channel and structure all that creative input, knowledge, skills and inspiration acquired during a fashion course or work experience into designing your own collection. This Collection Design Development course will take you to the next level of intellectual growth and personal development. One where you will develop the insight and initiative to figure out what you need to know and what you need to do to realise your own successful collection. By acquiring more complex learning skills and carrying out more self-initiated enquiry, this part-time programme is a unique opportunity to put practical portfolio skills into more intellectually challenging context. Sounds complex but the aim is simple, to equip you with the diligence, decisiveness and direction to design and produce your own commercially successful collection. You will receive considerable individual coaching, support and assistance, so you can transform your ideas into a real clothing collection.

Entry requirements
Do you have a strong passion for fashion or working already in a creative sector and have a sound concept for developing your own clothing line? Then this could be the course for you!
Once on the programme you should be motivated to create a collection which represents your strengths and is innovative and individual. In order to complete your collection and the course, you will need to demonstrate research into current trend predictions, colour and fabric forecasting, range planning and demonstrate a synthesis of knowledge, skills and understanding to realise design solutions.
You need to develop a cohesive theme which can be used for design and presentation purposes and which will be carried through to the final outcomes. You will need to show that you have researched and identified a target market. Finally all work should be analysed and self-evaluated. These are all necessary in order to successfully demonstrate that you have a professional approach to developing a collection.
THIS COURSE IS PERFECT FOR:

Key facts
Level: Beginners
Duration: 18 weeks programme
Start program:  8th of January 2021 to 14th of May 2021
Every Friday from 9.30 am to 5:00 pm
Tuition fee € 2.700,-
Early bird fee of € 2.500 available until the 1st of October, 2020
Enrolment fee € 125,-
The enrolment fee is due within 7 days after the registration.
Maximum number of participants: 14
Course taught in English
Certified
The Amsterdam Fashion Academy offers approved programs. Participants who pass the course will receive an Academy certificate of completion.
Registration: Now open for applications
Don't hesitate if you would like to receive more information.
Call us on +31 (0)20-4896692 or e-mail and speak to us about your education and training needs. We're here to answer any questions you might have. If you want to register, please fill out the form and send it back to us by email