Fashion Styling summer course

Do you often find yourself giving fashion advice, or critiquing others' outfits? Perhaps you believe an accessory or extra layer of clothing can take an outfit from zero to sixty. Do you consider yourself to be a trendsetter or have a passion for style? If this sounds like you, then this summer course Fashion Styling fits you perfectly.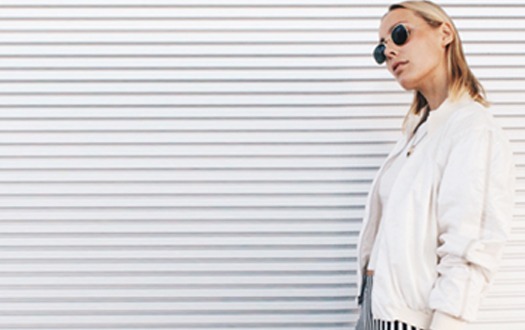 Course overview summer course fashion styling
This one week summer course Fashion Styling will give you an insight into what it is like to be a fashion stylist. On this summer course you will learn the tricks of the trade of a successful fashion stylist, how to start a career in styling and to deliver high quality work. Get a taste of what its like to style a Fashion Flat Lay shoot and experiment with street style photography. You will also walk away with your own styled images using the techniques you learnt throughout the course.

Course outline summer course fashion styling
This summer course provides a step-by-step education in the basics of fashion styling for advertising, print layouts, television commercials, and video assignments. You will learn how to shop the market, work with costume designers, and pick models and actors. Furthermore you will develop a styling portfolio and gain hands-on experience developing concepts and assembling compelling outfits for photo shoots.
Course subjects:
•              Fashion styling concepts
•              Fashion Image within advertising and editorial
•              Photo composition and lighting
•              Styling, casting and set design
•              Create a Fashion Flat Lay shoot

Who should attend?
This summer course is open to all students at any age, with varying levels of experience, including beginners. It is an intensive one-week programme for who are looking to broaden their understanding of fashion. There are no formal entry requirements and no age limits.

Important information
Dates: July 20th till July 24th, 2020
Time: Monday to Friday, from 9:30am to 4:00pm
Language: English
Materials: Materials are provided by the Amsterdam Fashion Academy but students will be required to bring along their own camera or smartphone.
Level: Beginner – Intermediate
Assignments: 1
Tuition fee for on campus course: € 595,-
Tuition fee for online course: € 500,-
Certified: The Amsterdam Fashion Academy offers approved programs. Participants who pass the course will receive an Academy certificate of completion.
Don't hesitate if you would like to receive more information.
Call us on +31 (0)20-4896692 or e-mail  and speak to us about your education and training needs. We're here to answer any questions you might have.  If you want to register, please fill out the form and send it back to us by e-mail.