Proud of our interns
We are particularly proud that our students don't just get the chance of an internship in the industry, but that our internships are with select fashion labels where it is every fashionistas dream to work.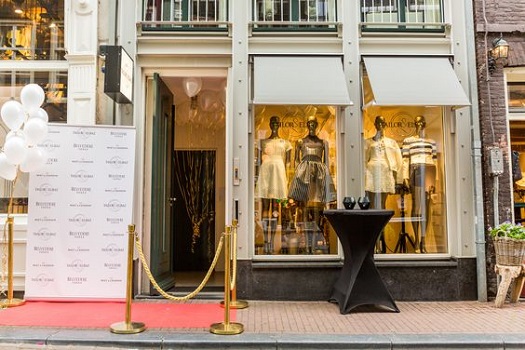 To illustrate this, Shelley Nathoenie, with Textiles Design (Hons) BA student at the Amsterdam Fashion Academy, has landed internship with fashion brand Tailor & Elbaz. Read on to find out what she has to say about her amazing internship.
"This internship has really changed my view of the Dutch fashion industry. I have grown so much in ways that you only can at smaller, fast-paced fashion companies. Although I am a fashion design student, I decided that I would want to do an internship in the fashion business and marketing to experience the other side. So far, I have become a part of this team and its social media strategies, as well as helping in every other department. I help to organize our own events, as well as events in which we sponsor or participate, from working with sponsors and creating graphics all the way to actually being a spokesperson or work a Dutch Celebrity event. Currently, we are going through a busy but oh so exciting period as we are finalizing the little details of our SS17 fashion show that is happening on the 11th of July. I could not have found a better internship for myself and I have really come to learn that you do not necessarily have to stick to your study choice!"