Bachelor's degree Fashion Business (Hons)

This University awarded bachelor's degree Fashion Business is for students who aspire to work in the fields of Marketing, campaign building, Branding, Communication, Trend & Prediction and Fashion Editorial Styling. It is a multi-disciplinary programme for dynamic individuals who wish to enhance both their creative and academic skills within the world of fashion. Through a combination of theory and hands-on practice, the programme turns students into professionals who understand the language and rules of the fashion system.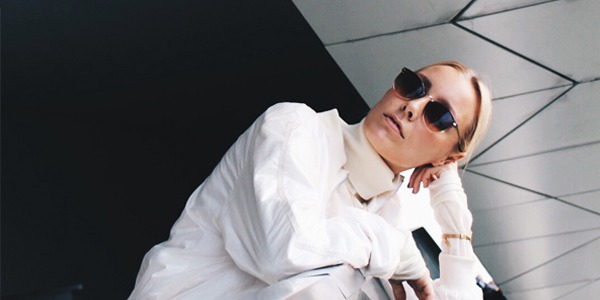 Course overview Fashion Business (Hons) BA
We have seen the fashion industry develop into one of the largest industries in the global environment. Sound business skills and knowledge are essential to make any brand successful within this international context.
The Bachelor's degree Fashion Business (Hons) programme has been developed to give you international skills, knowledge and practice within fashion and lifestyle industries. The aim is to help you become a true independent business thinker who can work at any level from luxury to mass market. You will gain a solid understanding of the theoretical elements of business and you will be able to put this into practice through practical application processes.
The course is taught through a series of projects including practical skills in fashion business with an emphasis on fashion (international) marketing, communication, branding and editorial styling. This is supported by critical and theoretical study delivered through different teaching styles including lectures, seminars and creative workshops. Our small class sizes ensure you will have regular one to one contact with teaching staff, who also have more time to help you develop as an individual and help you produce innovative solutions to your assignment briefs.  
We pride ourselves on our commitment to our students. We recognise that giving each student substantial personal support is key to helping them get the most out of the course and themselves and help them successfully enter into the global world of fashion business.
University-level Bachelor's degree
The Bachelor's degree with Honours in Fashion Business is an academic degree course with 120 UK credits (equal to 60 ECTS) per year aligned to the UK Quality Assurance Agency (QAA). This is a university level bachelor's degree course enabling you to either move on to a master's degree or work at graduate level in the fashion industry. Topics such as fashion business, styling, branding, project management and historical and contextual studies involve theory, research, written articles applying Harvard referencing and practical assignments, such as managing projects, organisation of photoshoots and development of communications plans. A combination of internships and industry set briefs enable you to develop a thorough understanding of market trends, promotion and professional practice. You will write a 10,000 word dissertation in third year along with a Final Major Project demonstrating and applying your expertise. You will learn to critically evaluate current thinking regarding fashion, ethics and sustainability. The aim is to give you the knowledge and tools needed to develop intellectual and innovative thinking, together with insight, confidence and communication skills to express themselves successfully in contemporary business practice.

Why The Amsterdam Fashion Academy
Personalised, unique, high-end, sophisticated courses
Small and intimate academy – informal and friendly atmosphere
Award-winning exclusive fashion boutique academy
Small classes and personal attention: Student-teacher ratio is 6 to 1
Ideal basis for a successful future in the fashion industry
Located in the city centre of Amsterdam
Students will be treated as individuals, not just as 'this year's intake
Extended network in the fashion industry
Amazing international internship opportunities

Programme structure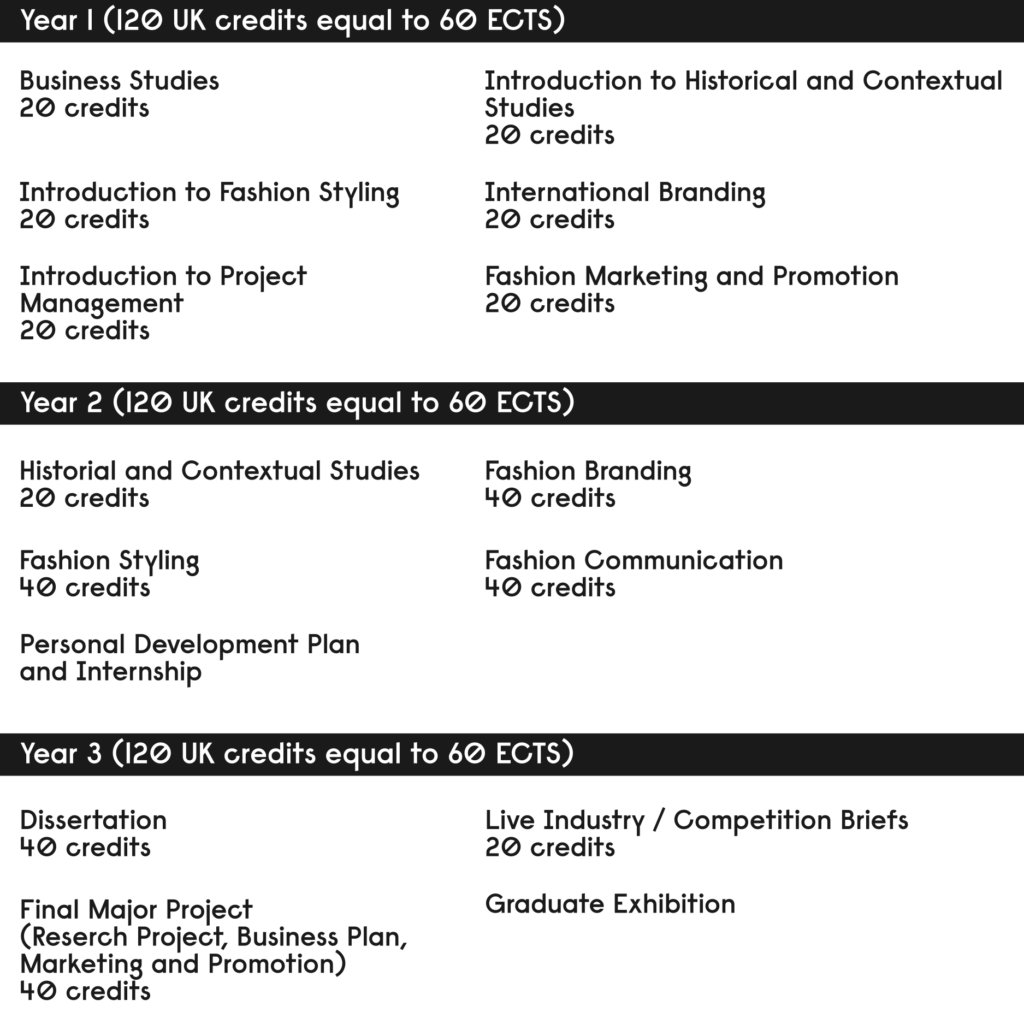 Students who successfully complete the programme will be awarded a UK validated Bachelor's degree in Fashion Business (with Honours). In accordance with UK requirements 120 credits points are available each year of study and students need to obtain 360 credits for successful completion of the three-years course.
Download an example of weekly timetable.

Career opportunities
Trend watcher
Fashion forecaster
Fashion buyer
Fashion marketer
Visual merchandiser
Fashion merchandiser
Fashion journalist
Fashion brand manager
Fashion market researcher
Fashion public relations manager
Fashion event manager
Fashion communications manager

Key facts
Duration: 3 years  full-time
Start programme: September 2020
Tuition fees**: first year € 16.750,-, second year € 13.750,-, third year € 10.500,-
Start admission: open for admission academic year 2020-2021
Maximum number of students: 12-14*
*Pleased be informed that we are not legally able to offer a student visa to anyone who doesn't hold a EU passport or Dutch resident visa to study in the BA (Hons) Fashion Business programme.
**The Amsterdam Fashion Academy is a non-governmental and non-subsidized institute.